When we bought the Maryville house, the loft was one big open space. The powder room existed as did the small closet that houses the heat pump (air handler thingy) on the other end of the room. The stairway walls were half walls and the room was carpeted with the same basic builder carpet that has been in every single house we've ever purchased.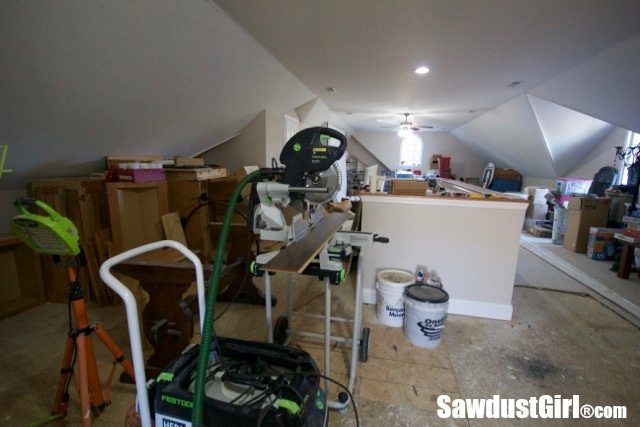 Loft Lounge
I extended the walls to the ceiling and added a door. If we stayed in this house we would have purchased some big, cozy club chairs and circled them around a coffee table and I'd have built bookshelves on the perimeter walls. The space could be used as many things. I simply staged it as a kids' playroom.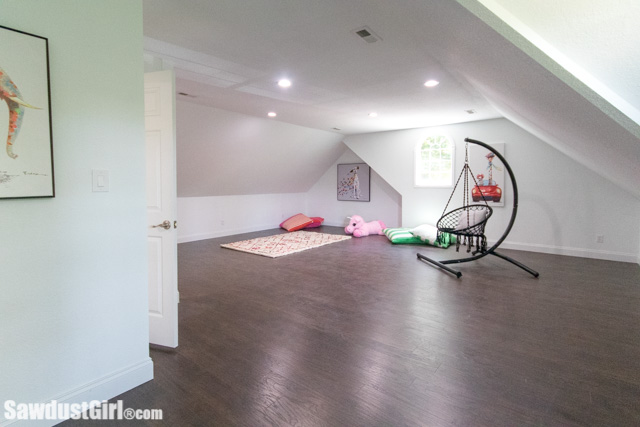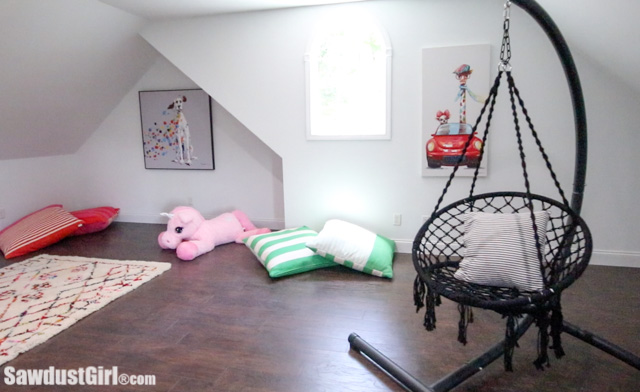 I had also originally planned on using this alcove to create a larger bathroom. I'd leave the toilet in the tiny closet-like room (that it's currently in) but remove the pedestal sink (opposite the toilet) and make that a storage closet. I removed the toilet closet door altogether at one point because my plan was to close this section off with the use of a large sliding door. Plans changed when we decided to sell this house and I just wanted to finish things as much as needed to make sense.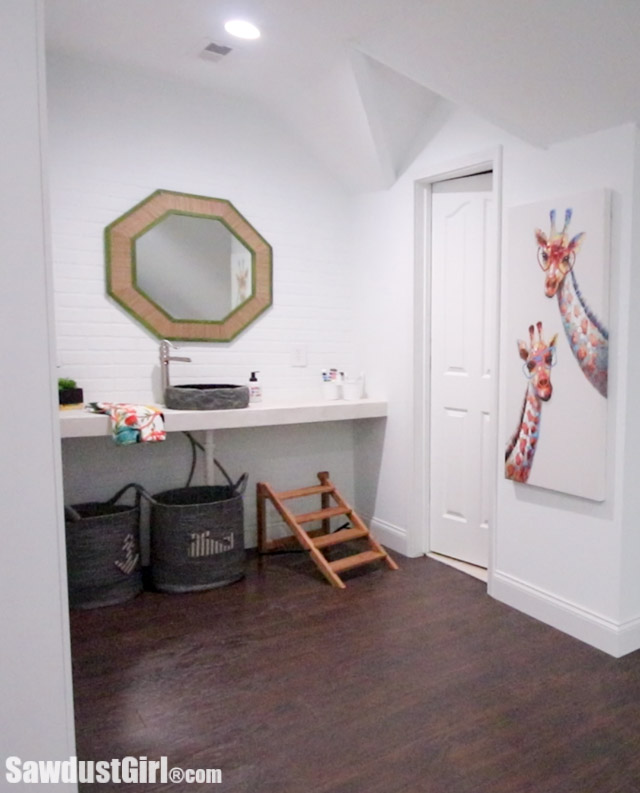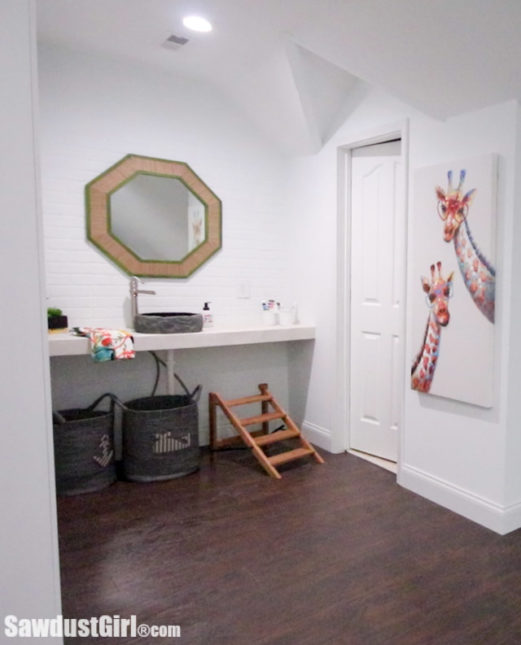 Then this is the hallway into the craft room. I was planning on creating a lounge or chair to go in this corner, but we ended up just getting some cool beanbags. It's still a pretty neat nook.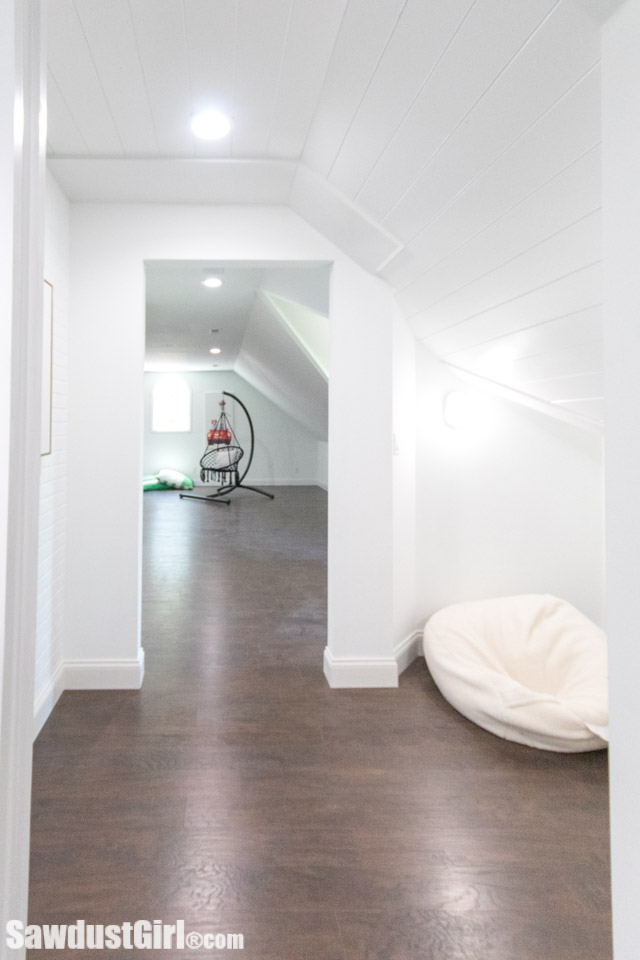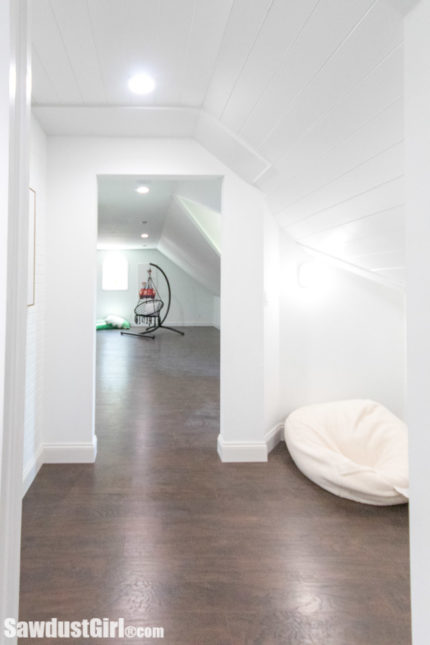 Craft Room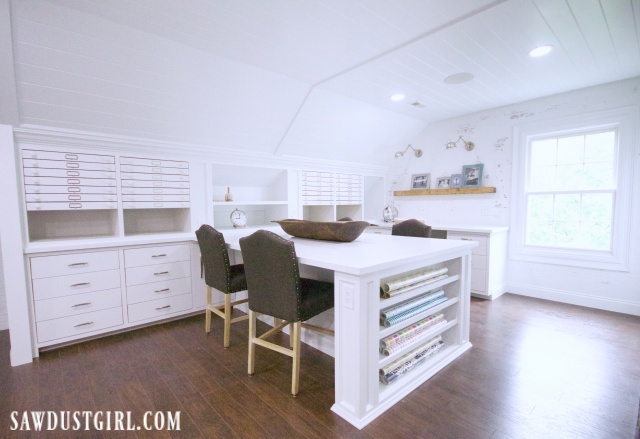 I already shared the craft room reveal with you –except for the L shaped desk we installed after that post was shared.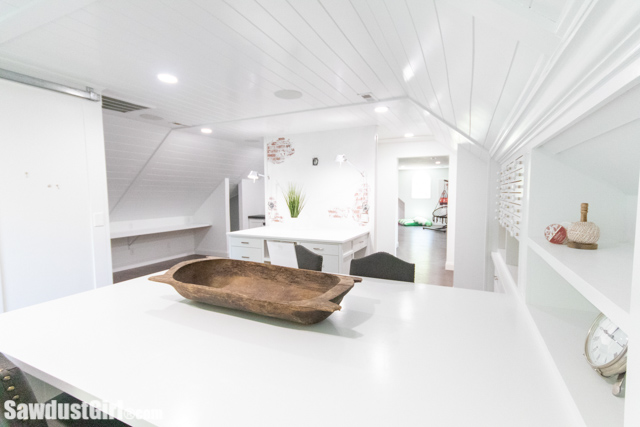 I mentioned in that post that I was definitely going to build a desk to make that space "make sense" to people. (Because without the desk it was just a big ole' empty wall with a ton of receptacles.) Now it's a perfect desk for homeschooling or crafts.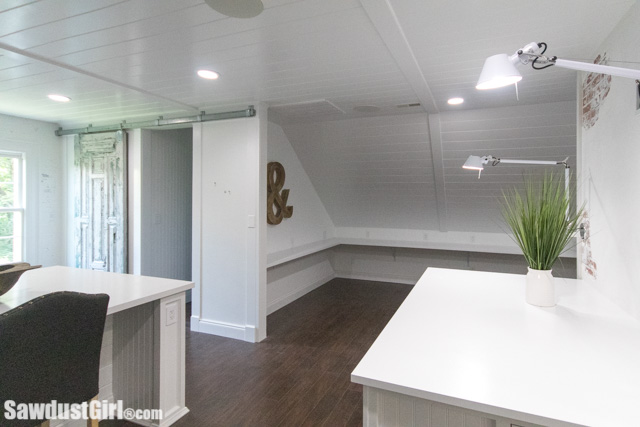 My favorite feature in this room is the map drawers.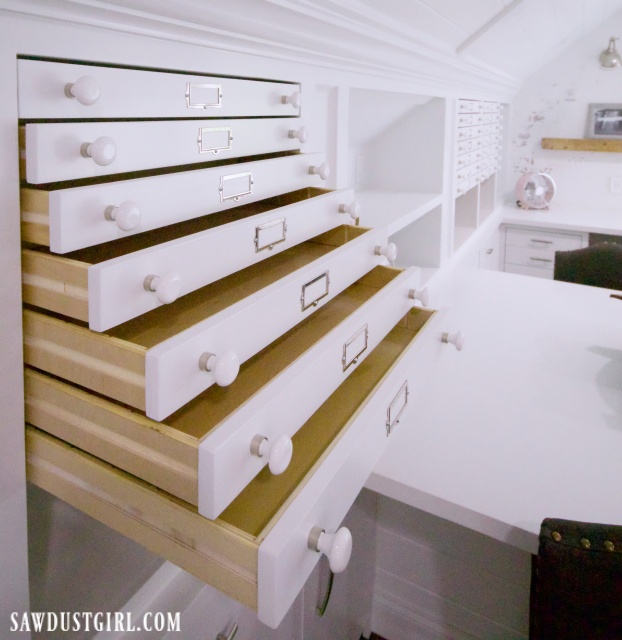 But I also love the giant island with the wrapping paper storage cabinet at the end.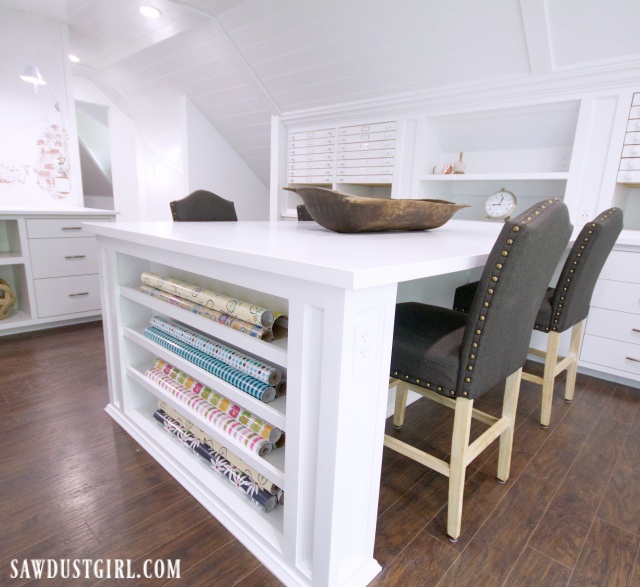 And the big project table (which I intended for a fabric cutting table because I don't like crawling on the floor to cut out big patters. On the rare occasion that I break out my sewing machine for a project. (But hey, I had this big room and I built a functional area for every possible craft I might ever want to do.)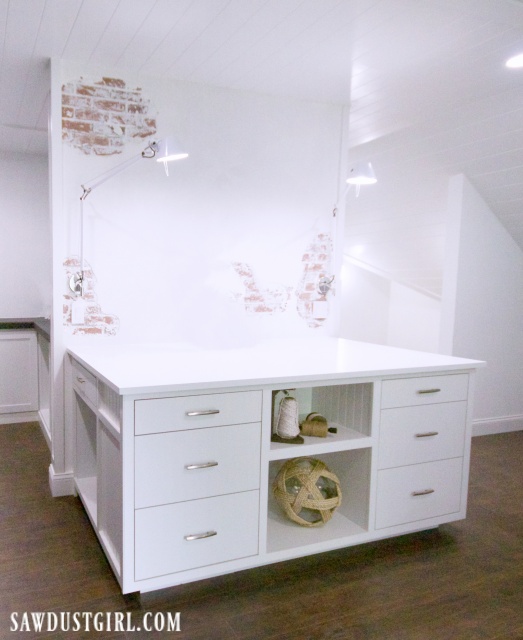 Craft room Before
This is what the Craft Room half of the loft looked like when we bought the house!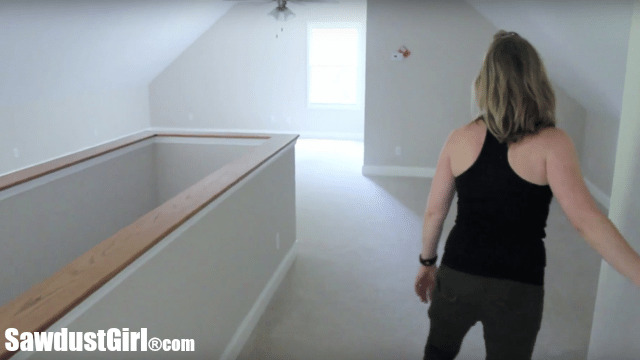 And here is the close to the same view now.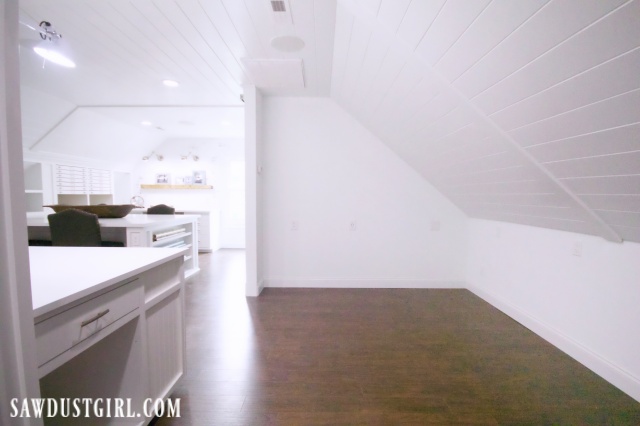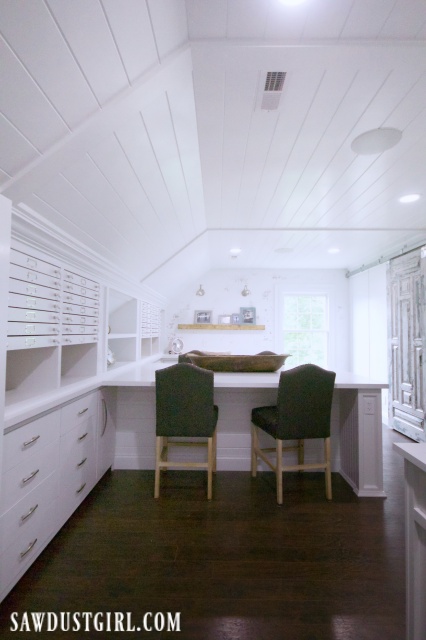 I'm happy that I made this craft room and loft like I did, and I'm sure the new owners will enjoy the space. In some ways, I'm sad to be leaving all that counter space, but at the same time, my interests and needs have changed a lot from when I designed it. Back then, my blog was still called Sawdust and Paper Scraps, and I did a ton of crafting. Madison was at the prime toy-playing age, and needed space to hang out. Now, she's off to college and I'm much more involved in the sawdust area rather than the paper scraps portion. In our next house, my workshop is going to be amazing–I can't wait to get started!