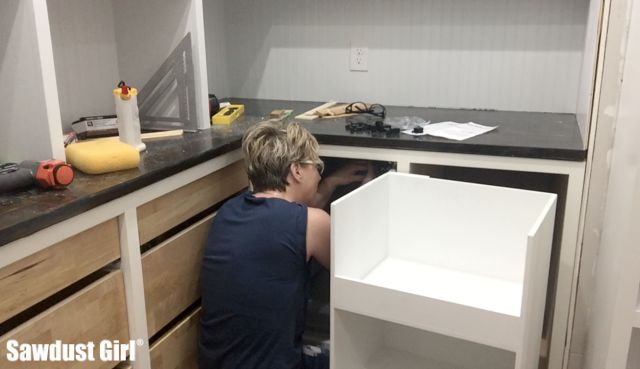 Remember my Blind Corner Cabinet?   I was originally pleased with myself for coming up with a design to take advantage of the wasted space issue but now that I'm finishing up the pantry, I've been looking at all the fine details and want everything to function REALLY well.
I have never been in love with the movement of the first component of my blind corner and I decided that I could come up with something better.  I decided this on a Friday.  I decided I'd knock out a solution on Friday.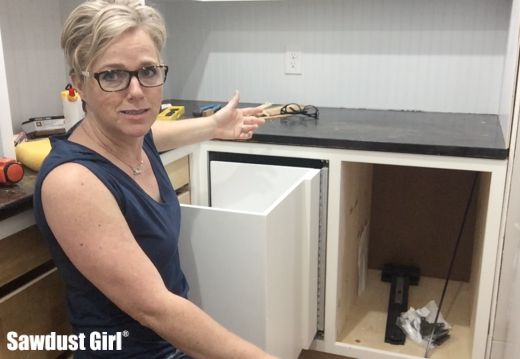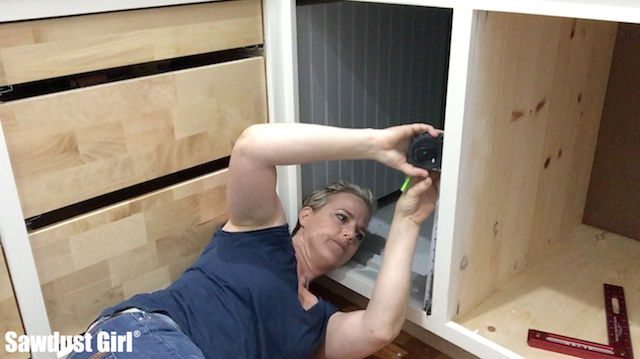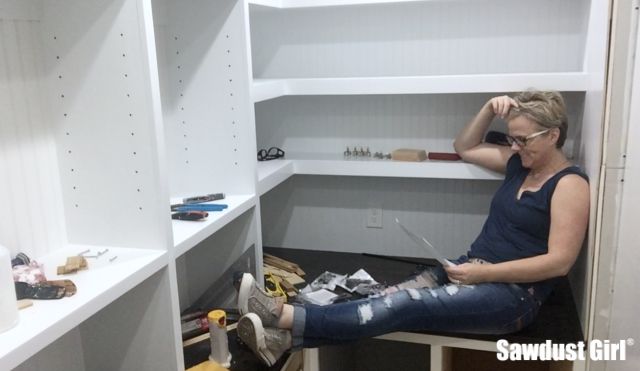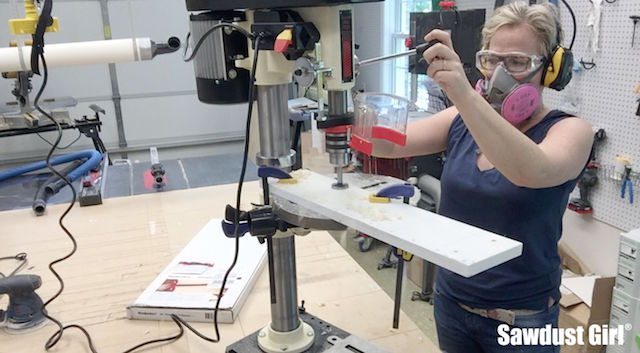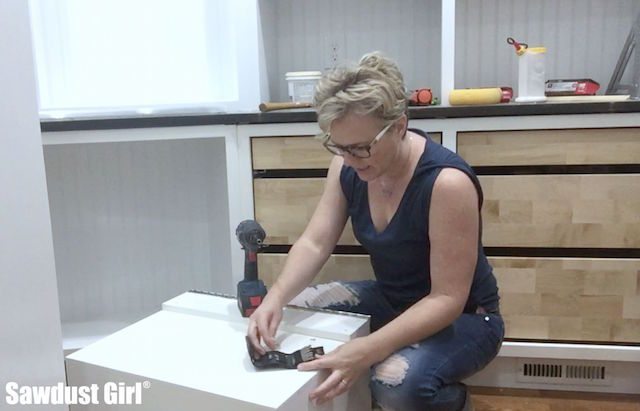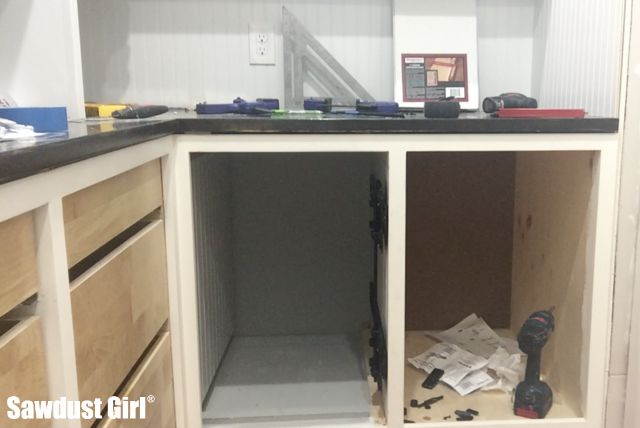 The stubbornness has now kicked in and I've lost any sense of time/effor vs. benefit…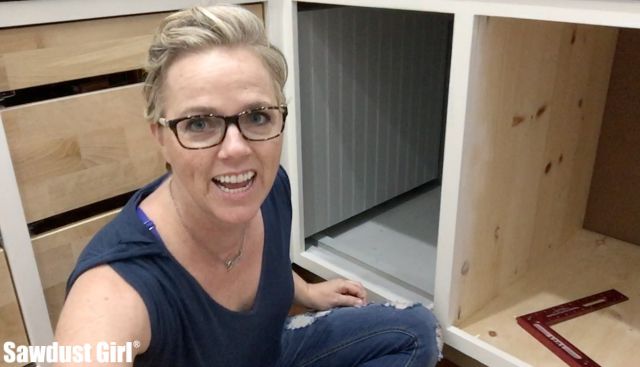 Saturday…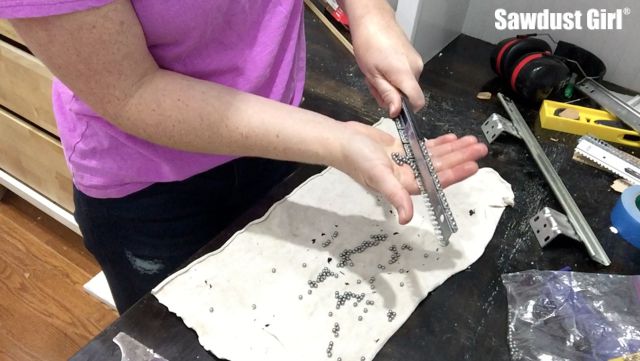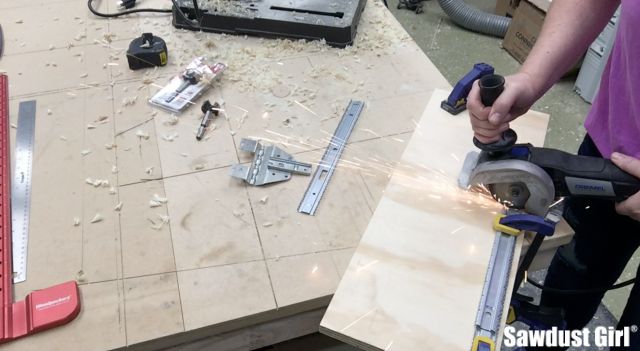 Sunday…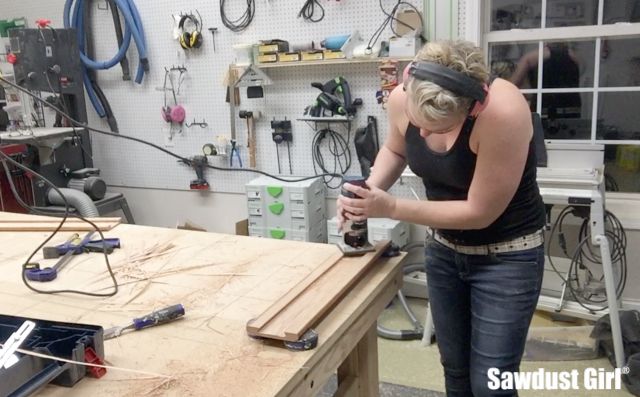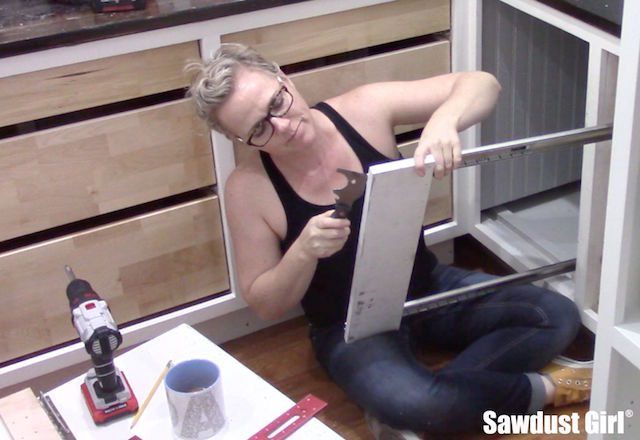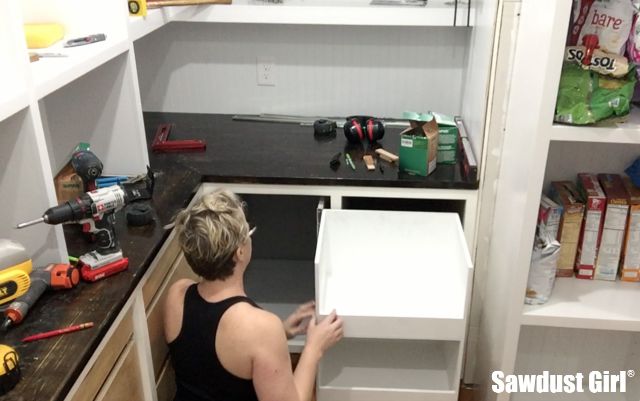 ——————————
Monday Wes, Madison and I flew to Idaho for 10 days to spend time at two family reunions.  I thought about my unfinished project a lot during this 10 day period but I had fun too!  
We got home late Wednesday night.
——————————
Thursday…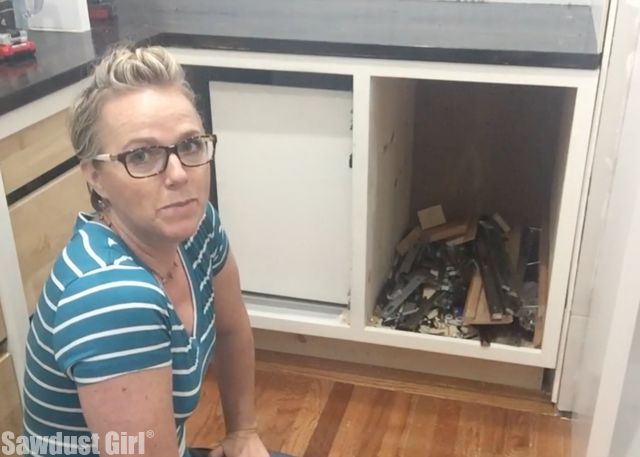 I'm walking away from this project but I'm not giving up on it.  I just can not deal with it any longer until I can tackle something and complete it.  I'm feeling very defeated which pisses me off.  LOL