I'm so happy with my new hall closet.  The chunky floating shelves look pretty empty but they are going to hold SO MUCH crap!  (And we sorely need someplace to store some crap.)  It's very rewarding to finish a project.  Completely finish.  Not mostly, almost or just enough to be functional.  It's absolutely, positively 100% –done.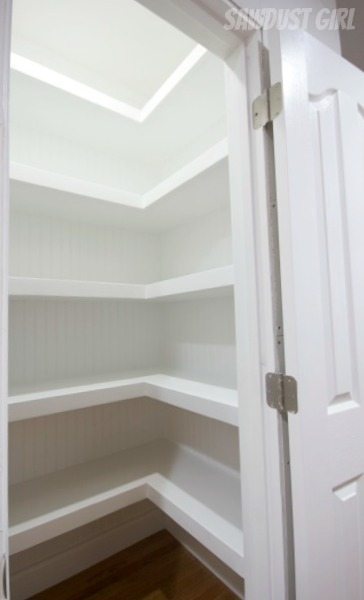 Hall Closet with Floating Shelves
Hallelujah!  It is very functional but it's pretty too and that is important to me.  It's my general rule to create a home where when any door is opened — what greets you on the other side should create a smile!
The top three shelves are only 12″ deep and wrap around on three walls.  This leaves me plenty of room to get into the closet but also creates tons of easy to see storage rather than super deep shelves that span the back wall.
The bottom two shelves are 14″ deep and only cover two walls leaving space on the floor to store my vacuum and other tall supplies.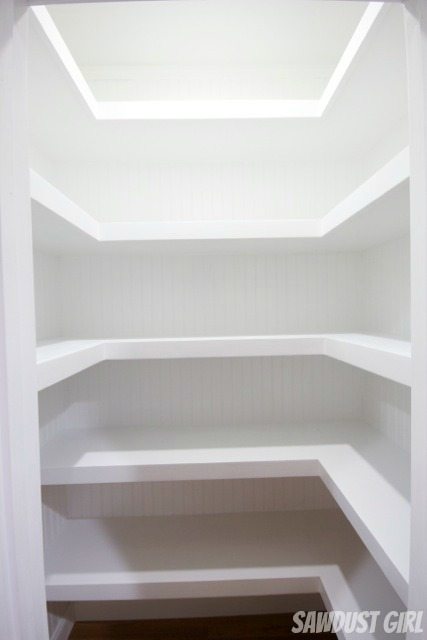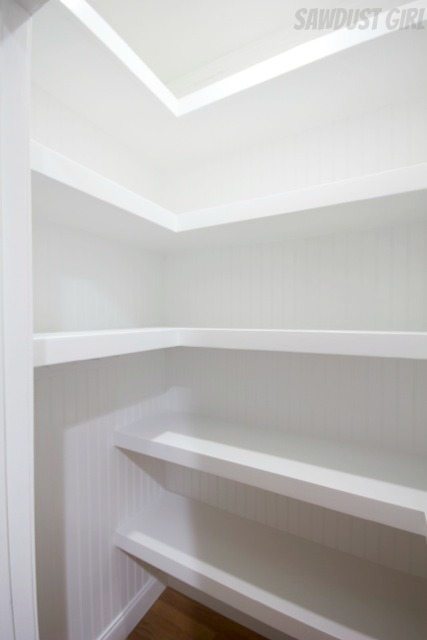 In addition to slightly deeper lower shelves and space for my vacuum, I also added pegs to allow me  to hang cleaning supplies and other items if need be.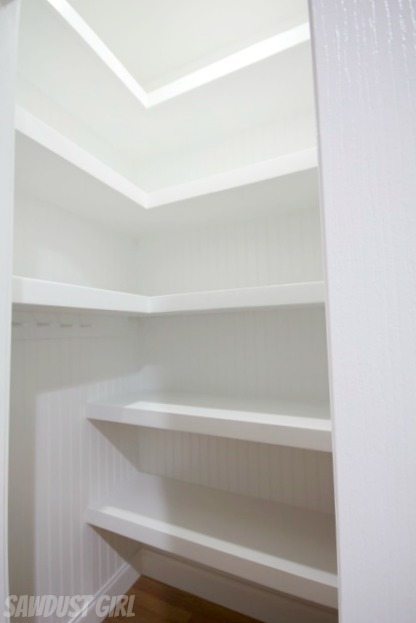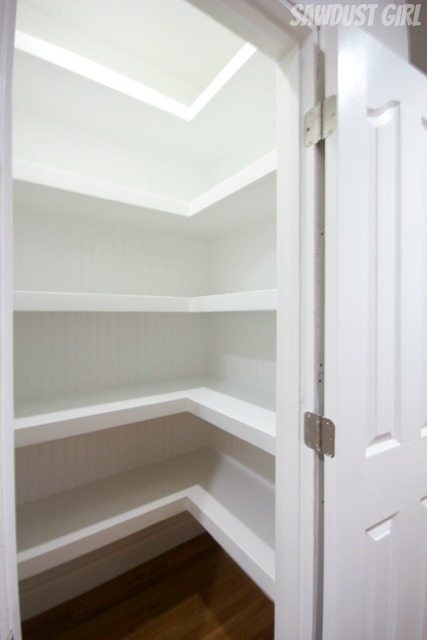 I'm all about beautiful functionality!  They weigh equally in my design plans as I need both in my home  equally –to make me smile.
See my How To post if you want to know how to Build Floating Shelves