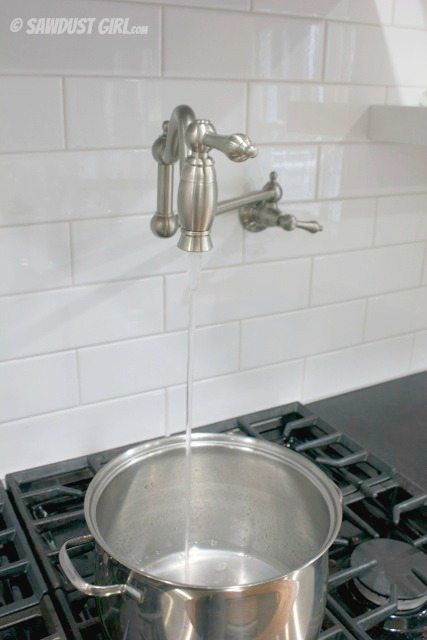 You might have noticed a blue pipe sticking out of the wall in all my past kitchen updates.    (There it is!)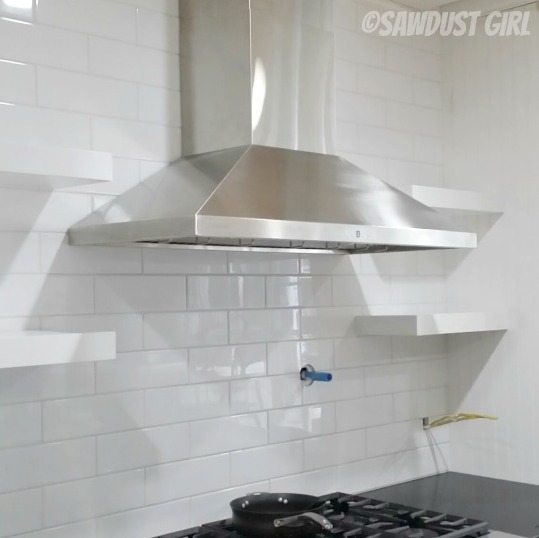 I've always thought a pot filler would be handy but this is the very first time in the history of my "remodeling houses for us as we move around the country" career that I have torn out and completely started from scratch kitchen remodel.  So it's the first time it made reasonable sense to install one.
When the plumber came in to move the water line for the refrigerator, I had him pre plumb for this baby too.  Then I had to build and install all the appliance cabinets, get the appliances in, get countertops, install my shelves and tile the backsplash and then I was ready for the pot filler!
It's a bit of a luxury item but when building a whole new kitchen from scratch — why not?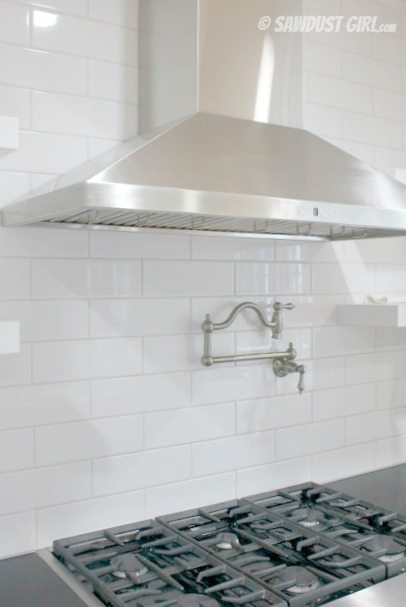 It required some tricky tile work– I had to create a perfect circle for the bracket to fit into and only had 1/16″ room for error…which I didn't get perfect after all.  That pen mark is where I'm a bit off center and that tile had to be chiseled away.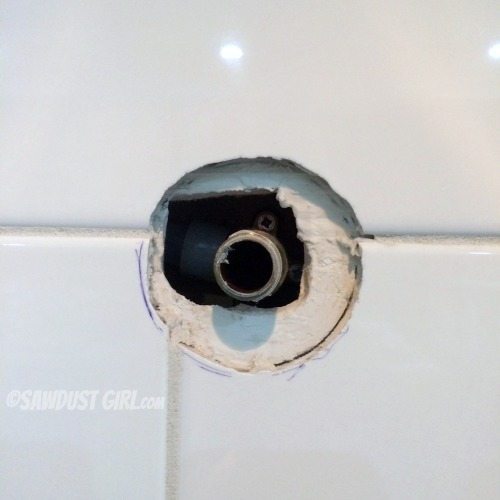 …which I let my handy plumber take care of since he's done that sort of thing a hundred times and despite his teasing — the likelihood of hime breaking a tile was less likely than if I attempted it (for the first time) myself.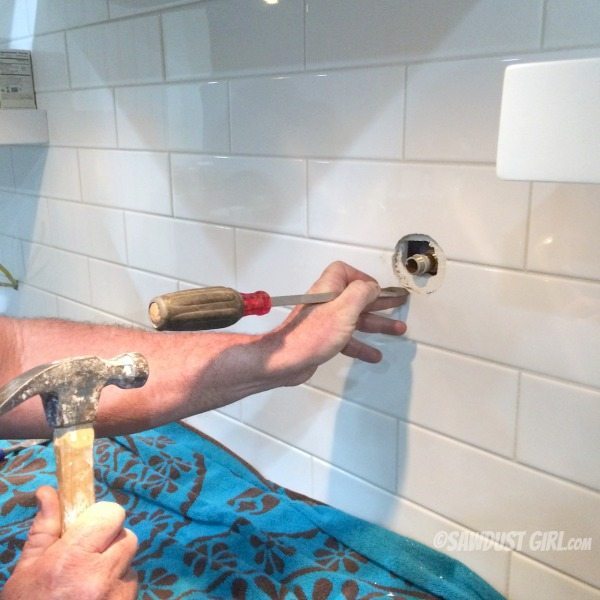 He didn't break a tile.  Yeah!
And now I have a super awesome handy dandy pot filler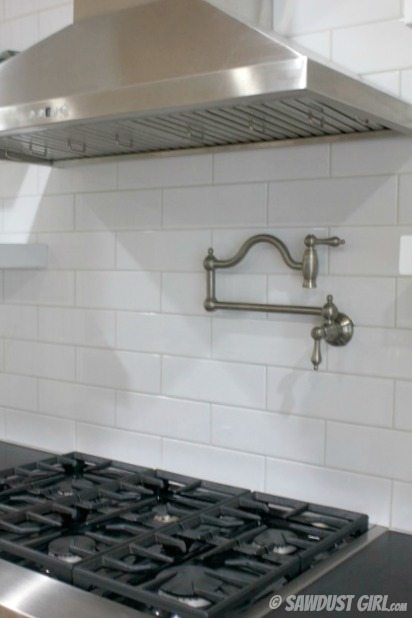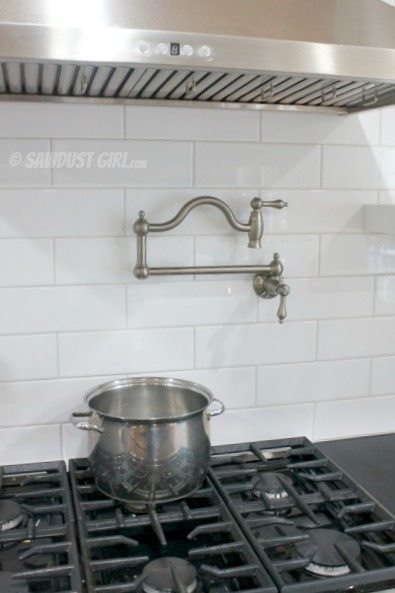 One of the best things about planning a kitchen remodel yourself is you can add a lot of special touches that don't add much additional cost because the basement ceiling is already completely torn out and the entire kitchen plumbing is being moved anyway.
Things that make sense and add function and ease of use — like a water shut off for a pot filler. You don't see this too often — but it only makes sense (to me) to have one so I had my plumber pre-plumb this when he was here plumbing for my new refrigerator and freezer.  Boom!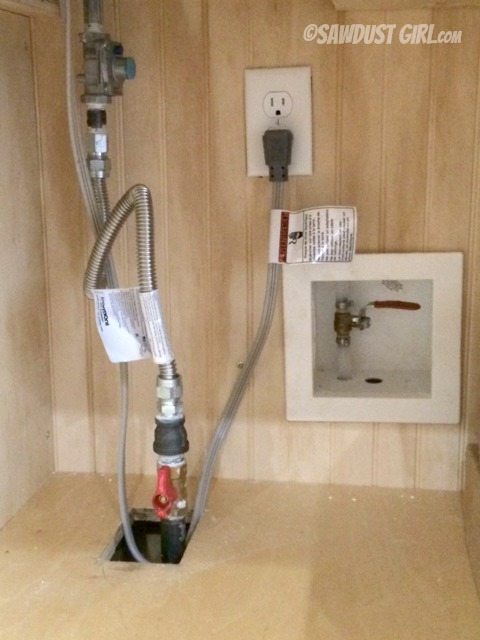 I would think one would want a water shut-off for their pot filler in case they ever had a leak.  It seems like it would be a standard practice…  Maybe just in my world!