Moving on to Way 2 out of my three ways to build a cabinet, the fastest and easiest method is with Butt Joints and Wood Screws.  Pocket holes allow you to attach your cabinet bottom, fixed shelves and cleats without having fasteners visible on the cabinet sides.  You will, however, still see the cabinet back from the side.  This post shows a different way to build the same 34 1/2″ tall Cabinet that is 24″ wide.  You can modify this plan to build cabinets of different widths.  Refer to my post on Cabinet Building Basics for additional information, tips and techniques.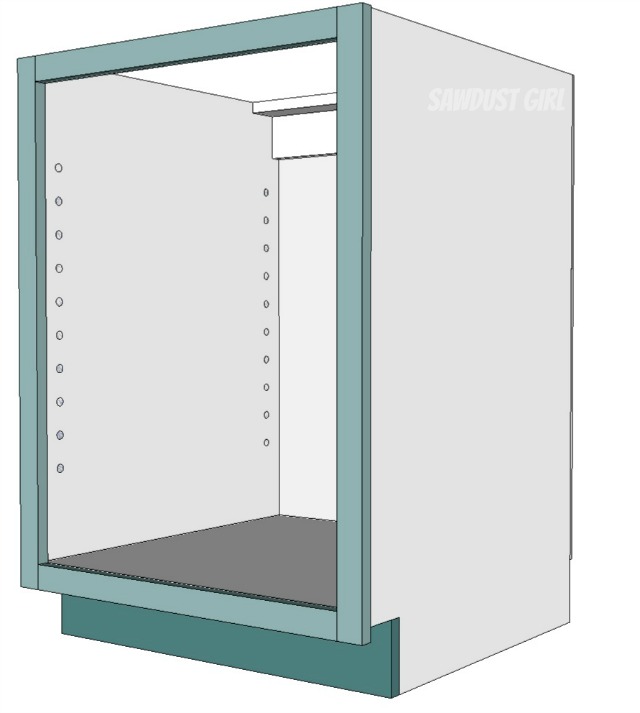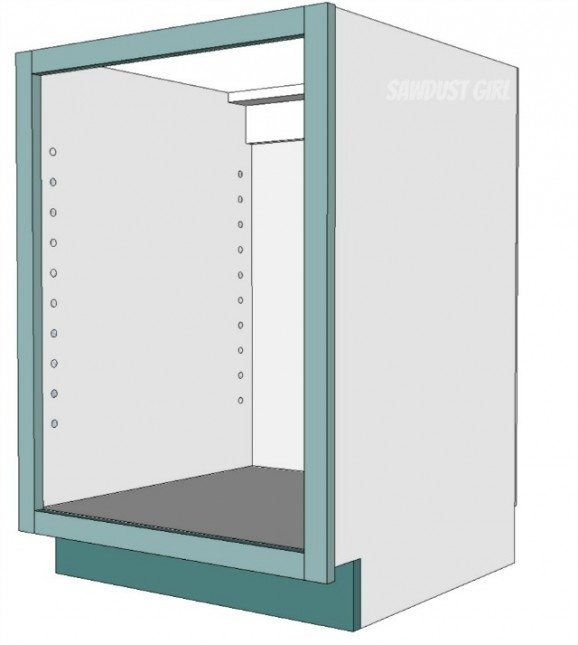 How to build a cabinet using pocket hole screws
The final dimensions of this cabinet after the back and face frame are attached will be 24″ but the sides, bottom and shelves are 23″ deep.  The height is 34 1/2″ tall.  The toe kick is 3″ deep by 4″ tall cut out of the sides with a jigsaw.  The cabinet material is 3/4″ thick.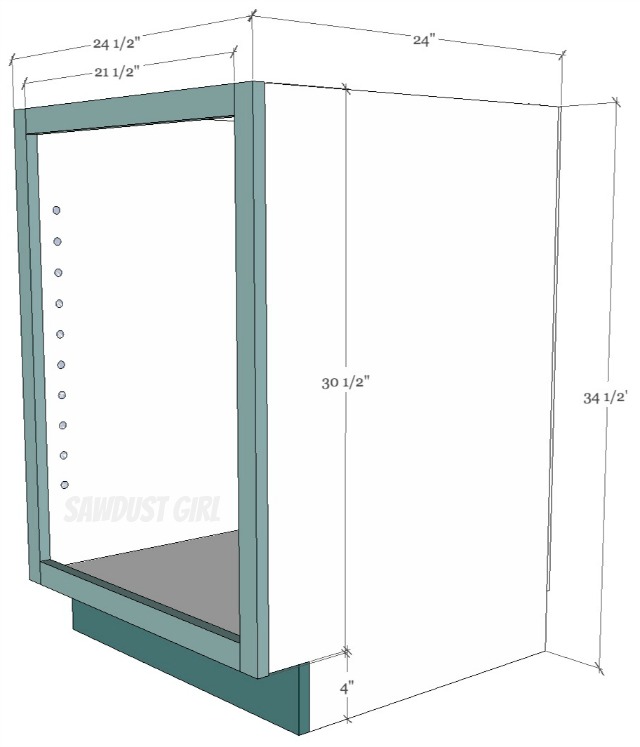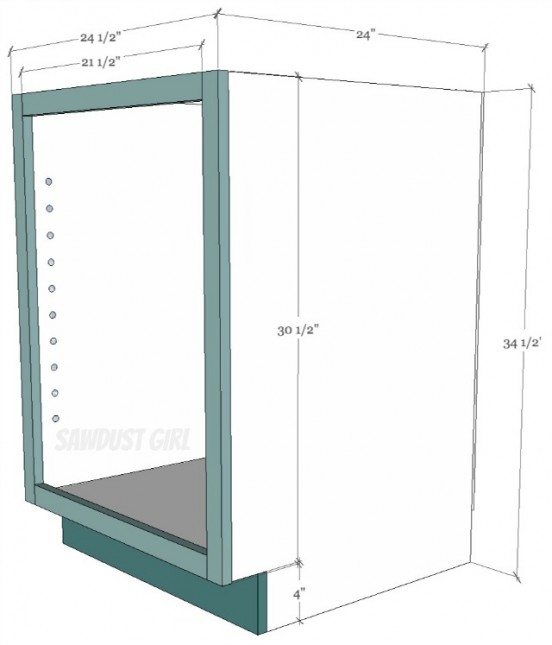 Step 1:  Drill pocket holes
Use a Kreg Jig (or other brand pocket hole jig) to drill pocket holes into the cabinet bottom.
Refer to my post on Cabinet Building Basics for additional information on spacing.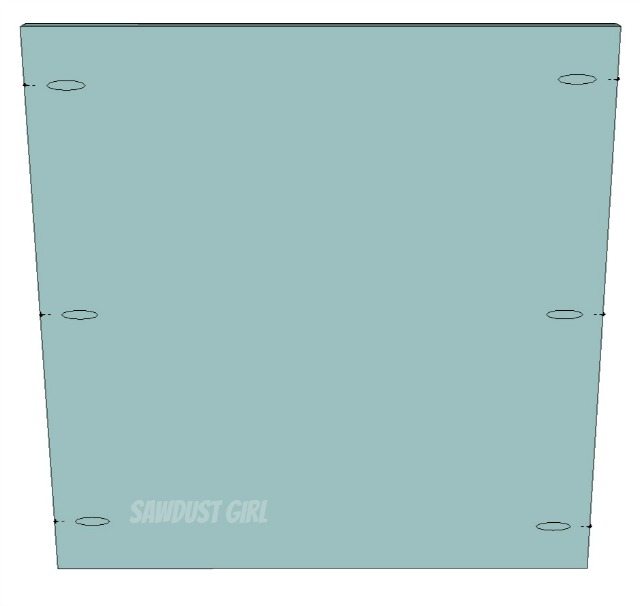 Step 2:  Attach bottom to sides
Use wood glue and 1 1/4″ pocket hole screws.
Pay close attention to the location of the "bottom".  It will be flush with the bottom rail in the face frame once that is installed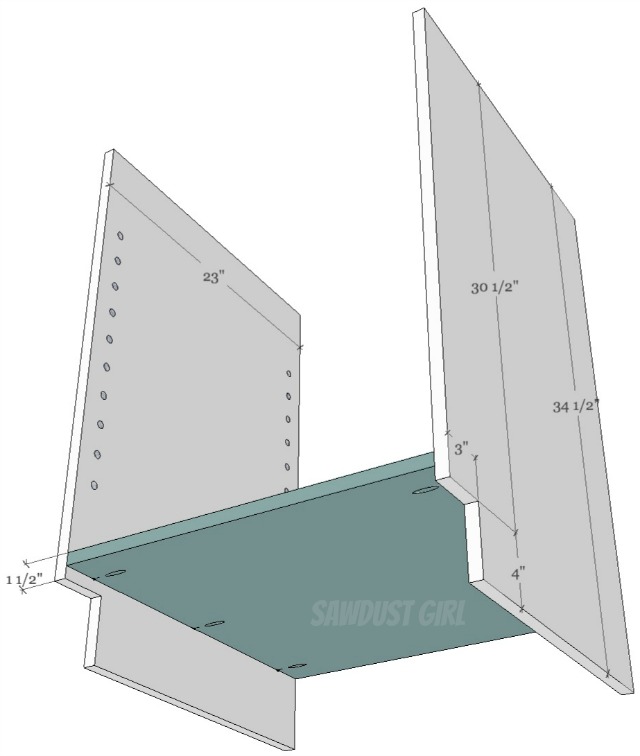 Step 3:  Attach top cleats
You can use a full top if your situation calls for it.  If you are covering the cabinet with a countertop there is no need to use the extra material.
Use wood glue and 1 1/4″ pocket hole screws.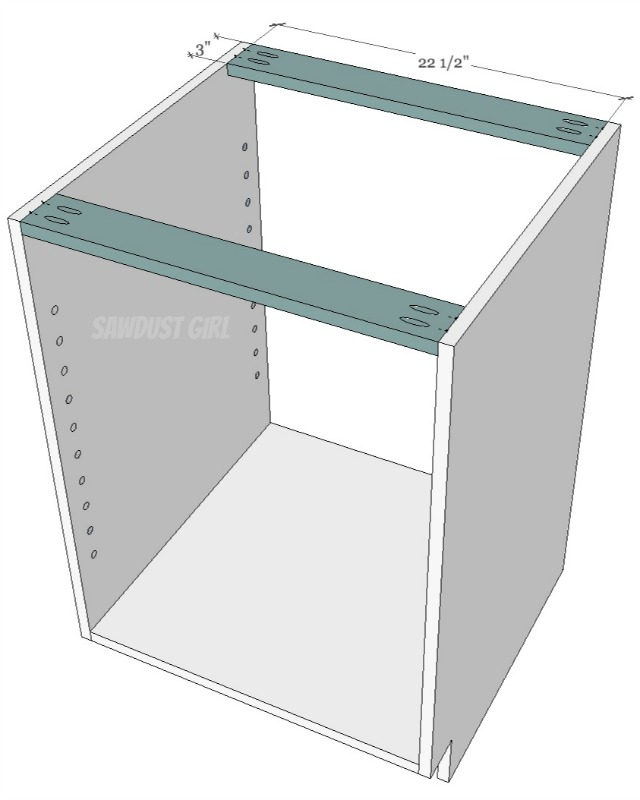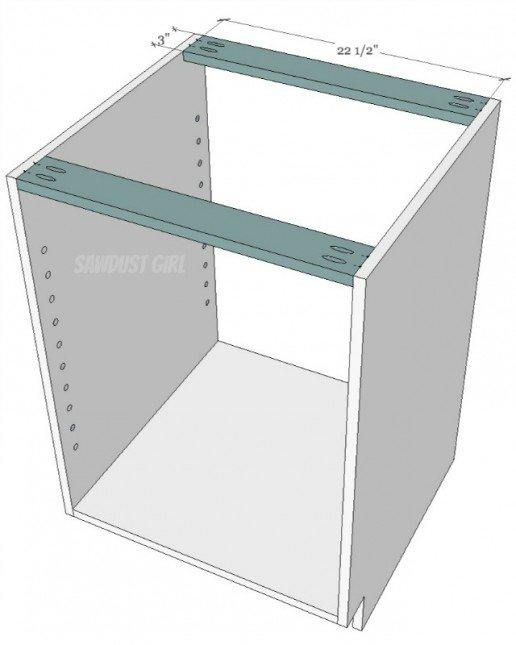 Step 4:  Attach back cleat
This is what you will use to secure the cabinet to the wall after everything is all leveled.  Drive 3″ cabinet screws through this cleat into the studs.
Use wood glue and 1 1/4″ pocket hole screws.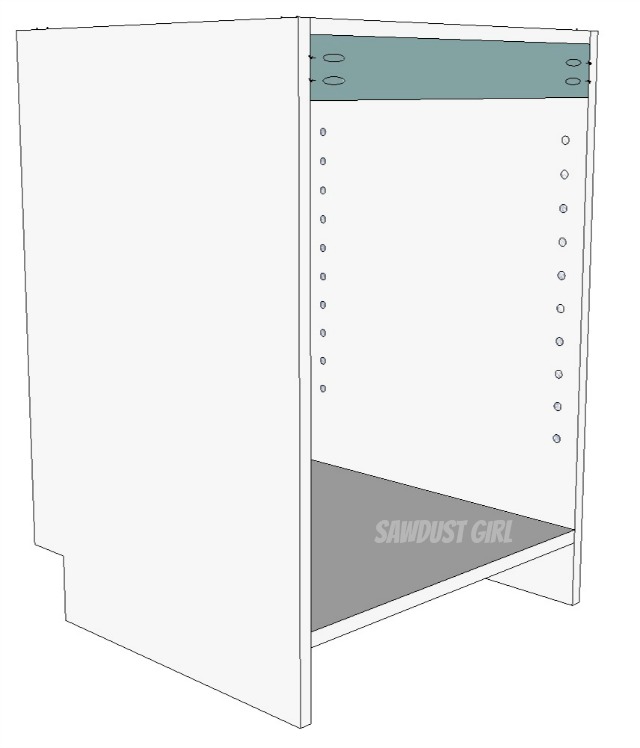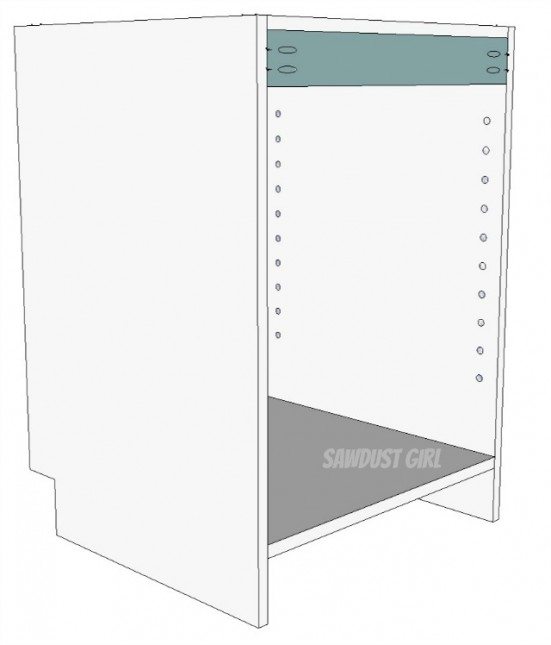 Alternate Step 3 and 4:  Attach top and back cleats
If you do not want the back panel to be visible from the sides, you could set the back two cleats 1/4″ in from the cabinet back leaving room for the back panel to recess.
If you did this, I would also shorten the cabinet bottom by 1/4″ so the back panel could recess in front of that.
I don't do this because I want the back to be stapled all the way around on the back so it keeps the cabinet in square.  I don't think it would do as good a job at this if it's just attached on the top and bottom and resting against both sides.  (But it IS an option if you don't have the tools to cut a dado.  Sometimes you have to choose the best of your available options.)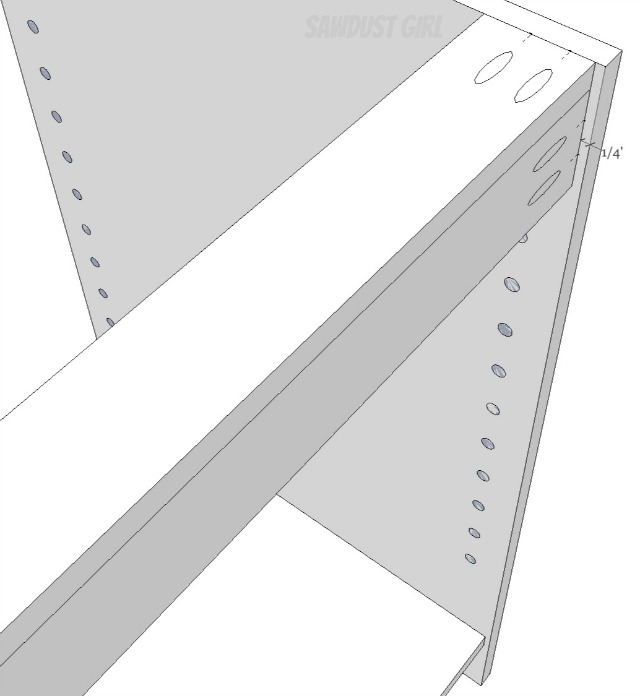 Step 5:  Attach back
Square up your cabinet first
Use 3/4″-1 1/2″ staples or small screws.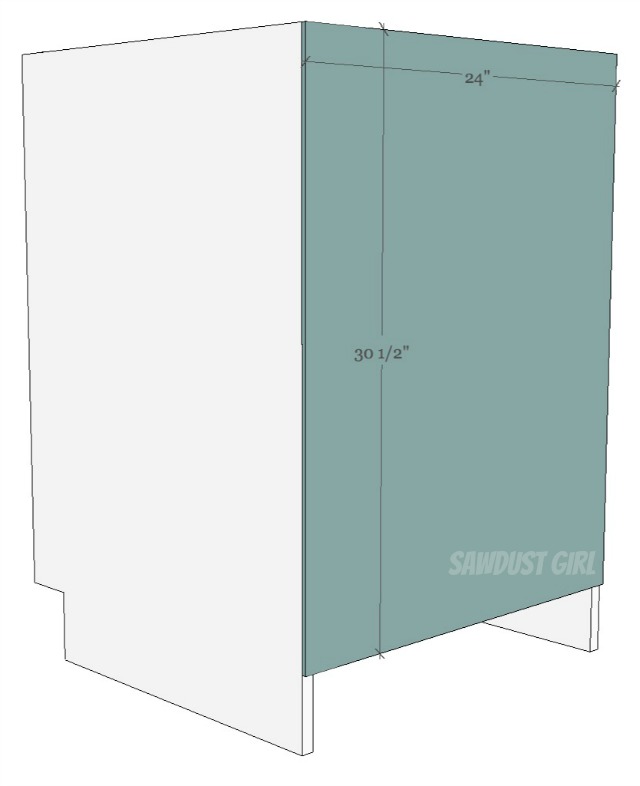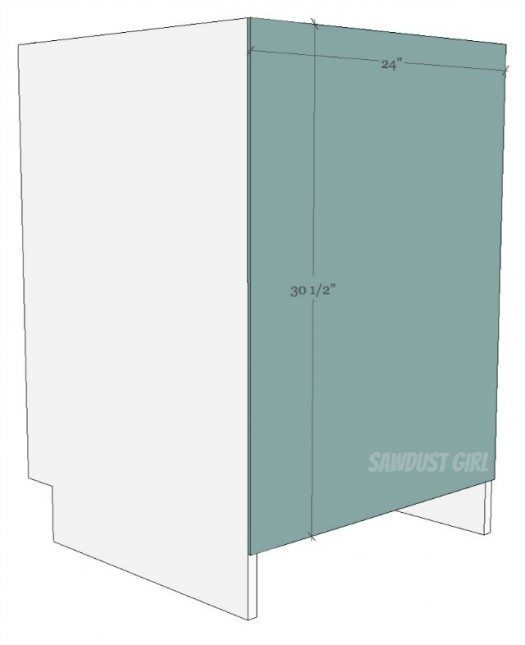 Step 6:  Build and Attach Faceframe
I have shown six different methods to attach a faceframe to a cabinet in this tutorial. You will want to choose a method that fits your installation situation, depending on the tools you have access to.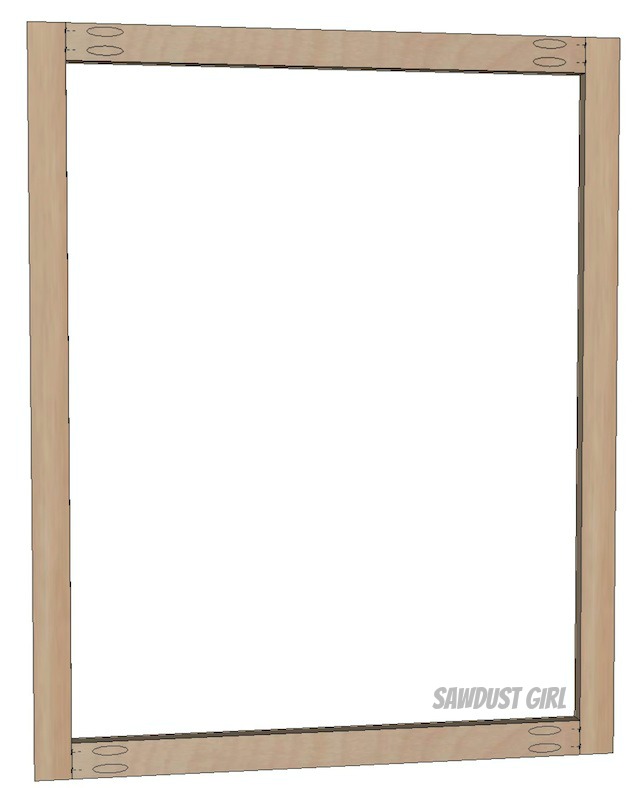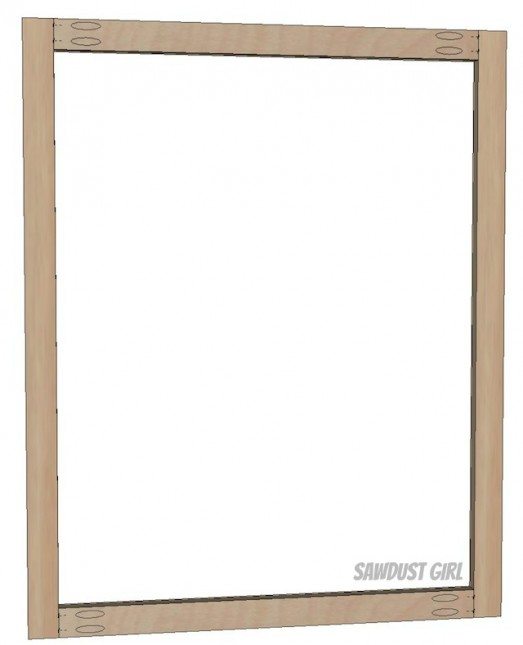 Step 7: Nail a "kick plate" onto the recessed toe kick.
I find it's easiest to paint this before installing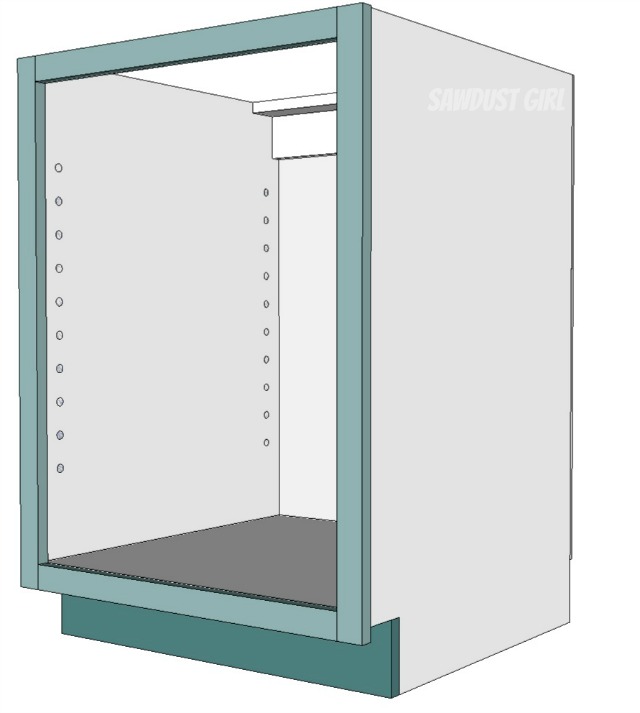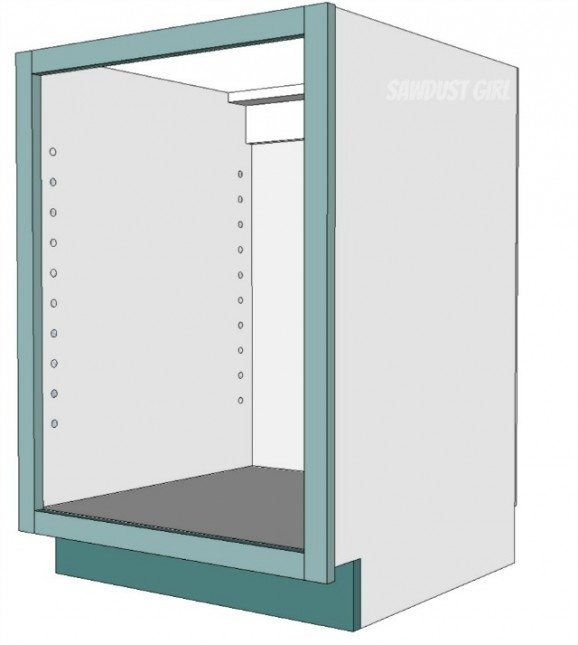 That's how easy it is to use a pocket hole jig to build a cabinet so your fasteners are not visible on the sides of your cabinets.  Don't have a pocket hole jig?  You can build this same cabinet using wood screws.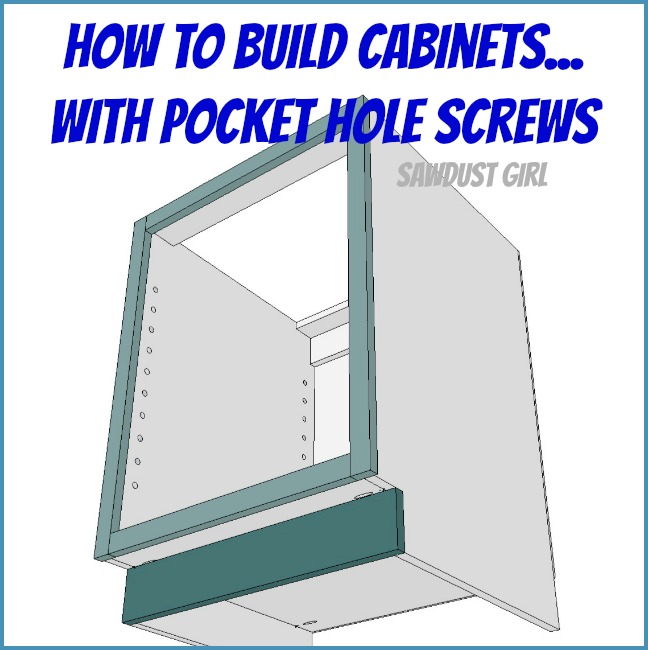 Get all my cabinet building tips in one place in my Cabinet Building 101 eBook.  You can download it and keep it on hand!
$9.99Add to cart