Using a French cleat is probably the easiest way to hang a cabinet on the wall when working alone.  You secure one half of the cleat to the wall and the other to the cabinet and then simply set the cabinet onto the cleat.  Done!  It is as simple as that — but I have a few tips to share because if you're like me, you need a visual explanation.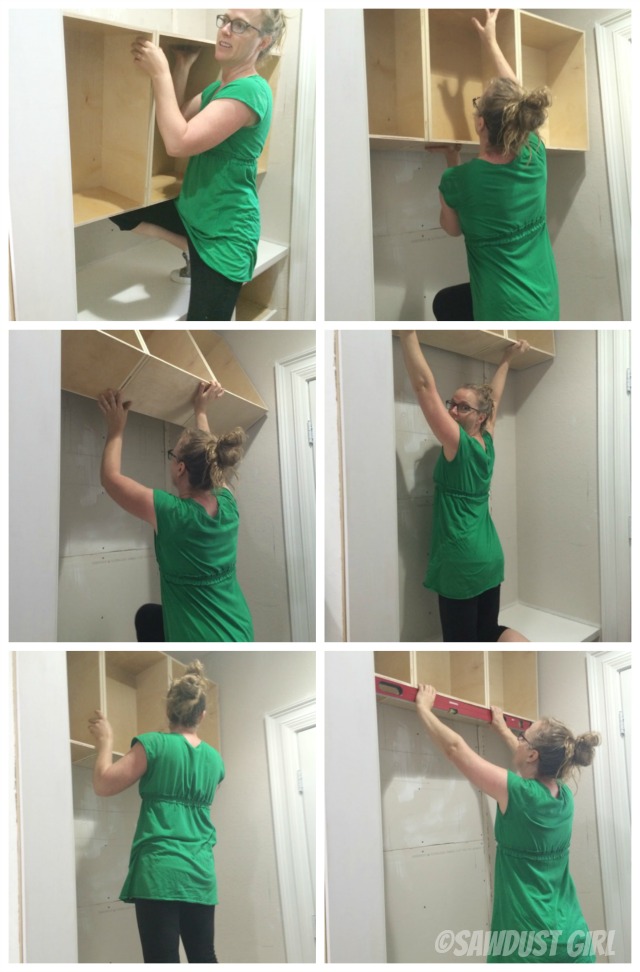 How to Hang a Cabinet using a French Cleat
First:  what is a French cleat?  It's simply a cleat (I used a 1×5 red oak hardwood scrap that is still in my workshop from tearing out my original master closet.  You cut the cleat in half at a 45• angle.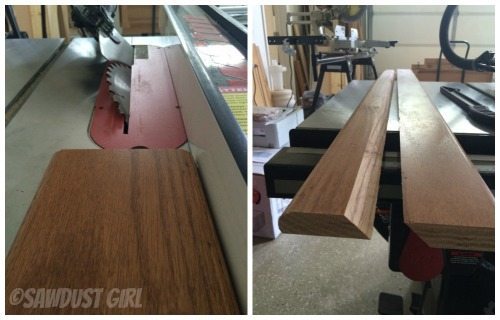 One half of the cleat will be installed on the wall and the other on the cabinet.  Make sure you put them in place with the angles facing the right direction.  The angle on the wall part will face up and angle out.  The part on the cabinet will angle down and out — so they slide together when you set the cabinet.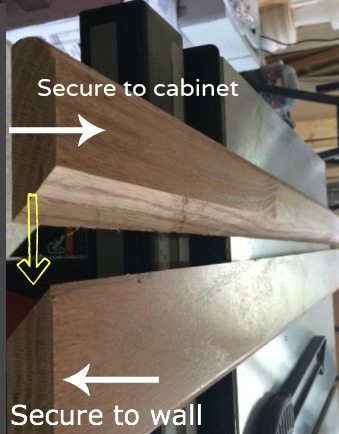 I find it easiest to secure the cabinet part at the top of the cabinet so I don't have to do any extra math to figure out where to install the wall cleat.  This is how I do it:
mark on the wall where the top of my cabinet will be
line the top of the "cabinet cleat" up with that mark and mark the bottom of that cleat
then line top of the "wall cleat" up with that mark
level that cleat and nail it into place — trying to hit the studs.
secure that sucker to the wall with 3″ screws.

Now attach the cabinet cleat to the cabinet.  The top of the cleat should be flush with the top of the cabinet.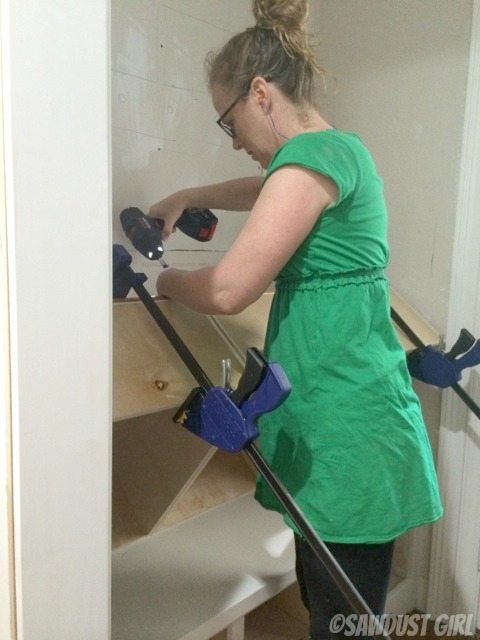 Now you just have to lift the cabinet up past the cleat then let it slide down the wall and nestle into place.  Get help lifting if the cabinet is heavy.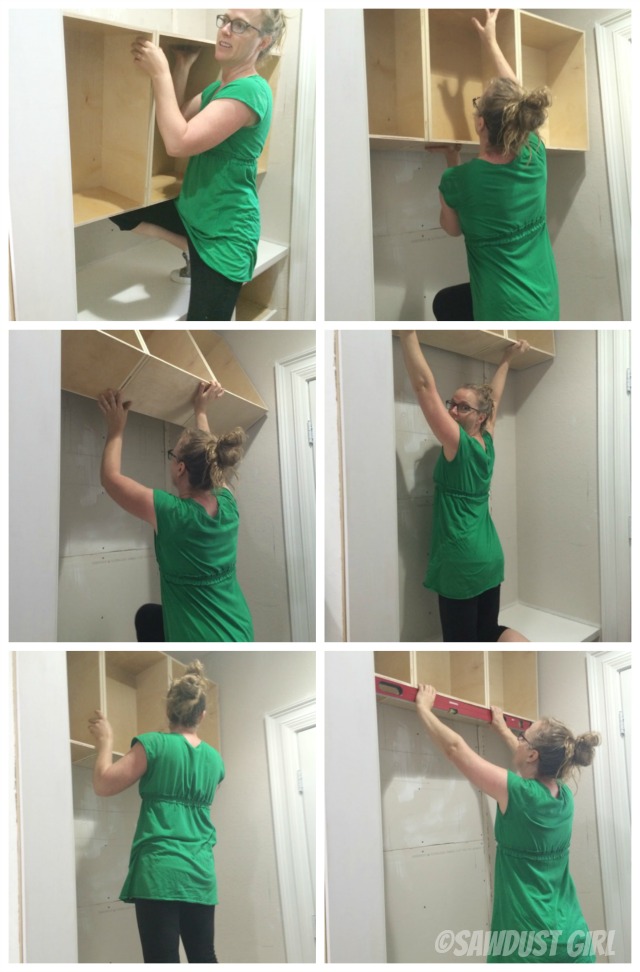 Do one more check to make sure you're still level.  If you put your cleats on level your cabinet should be level.
You will need a block of the same thickness as your cleat at the bottom of the cabinet to keep it plumb.  It would be easiest to nail it to the wall before you install your cabinet.
Now you can secure the cabinet so it doesn't move side to side or be allowed to be pushed up and off of the cleat.  Put 3″ screws though the cabinet where the cleats are positioned so the screws secure the cabinet and cleats to the wall.