In the last posts I explained three methods for building cabinets and basic techniques for cabinet building.  This post applies to building and attaching a cabinet face frame which is the next step to building a cabinet.  There are several methods I use to ATTACH the face frame but I generally always BUILD the face frame with pocket hole screws.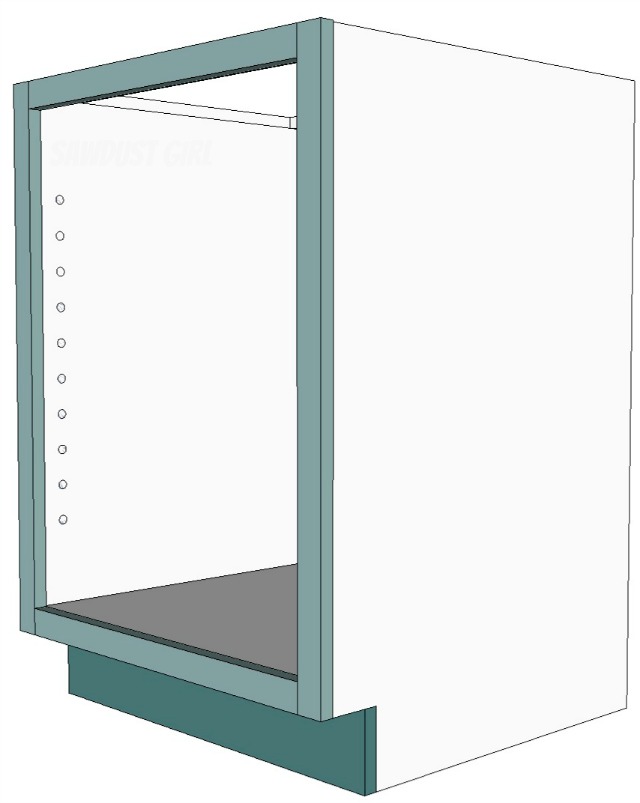 How to build and attach a cabinet faceframe
Build Faceframe
I generally always build my face frames out of 1×2 poplar when painting.  If staining your piece you want to match your face frame wood as closely as possible to your carcass lumber.
I use wood glue and my K5 Kreg jig set for 3/4″ material and use 1 1/4″ coarse thread pocket hole screws.  EASY!  Make sure you clamp down the pieces as you drive your screws.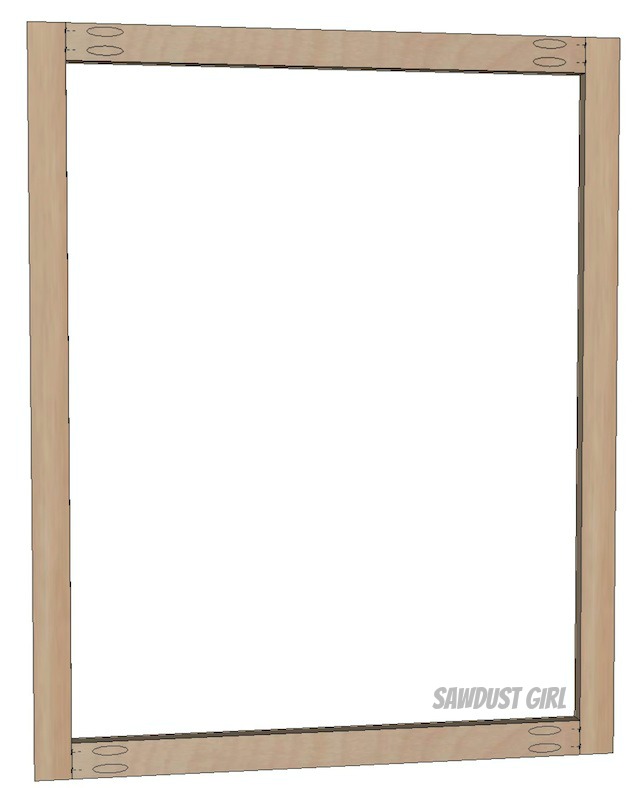 *The important thing to know about using pocket hole screws when working with wood is you want to DRILL the holes INTO the END GRAIN and DRIVE the screw into the CROSS GRAIN.  It will hold better and be less likely to split.
End grain = grain runs in the direction of the pocket hole you are drilling.
Cross grain =  screws drives in perpendicular to – or across the grain.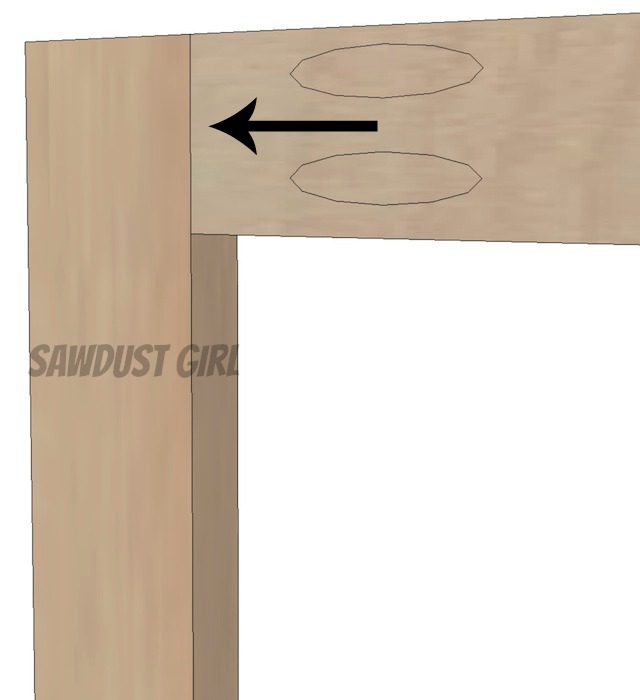 Attach Faceframe
There are several ways to approach attaching the face frame.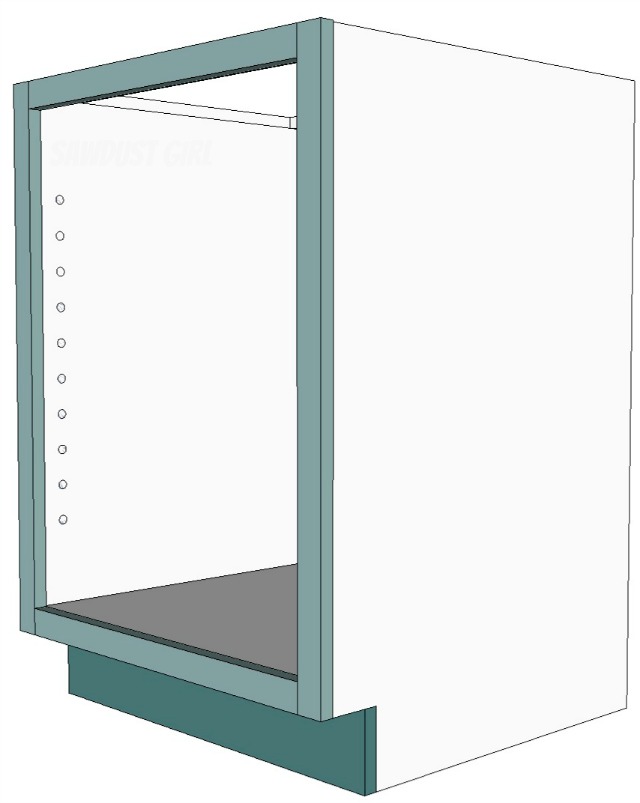 Glue and Nails
If I'm painting my face frames I don't mind using filler to hide nail holes and it's quick and easy to use only glue and nails to attach a face frame.  I'm talking finish nailers NO bigger than 16 gauge.  18 is preferred IMO.
Wood glue is VERY strong and it's a suitable method. It's not the strongest joint so if possible, I like to sure it up with fasteners of one sort or another.  BUT, in some situations, I don't want visible pocket holes (and I don't want to plug, trim, sand and patch a bunch of pocket holes either) and on built-in pieces where the face frame is huge and would be impossible to build as a unit and then install with biscuits this is how I do it.
Pocket hole screws on the outside of cabinet.
Wood glue
pocket hole screws
If your cabinet sides are not visible and you used the wood screw or pocket hole method to build your cabinet, you can use pocket hole screws to attach your face frame.  It's fast and secure.  Apply some wood glue and drive your screws into the pocket hole.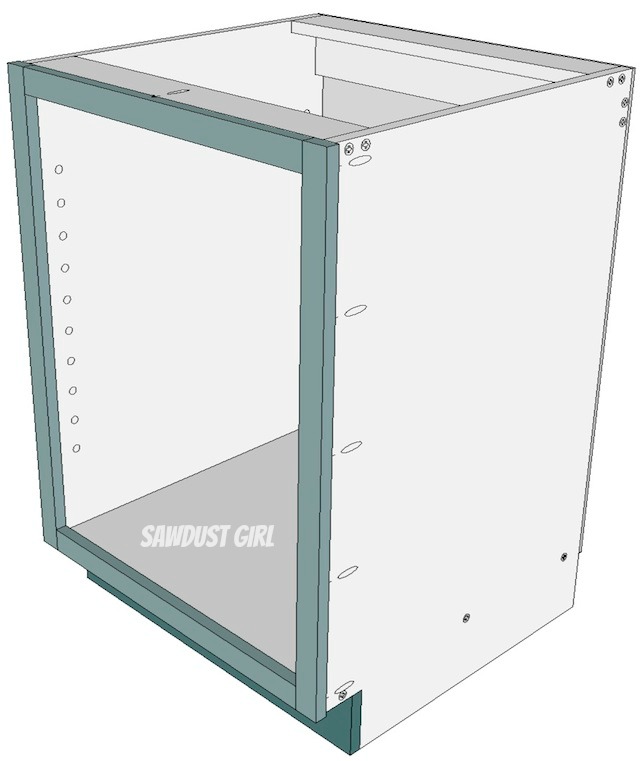 Pocket hole screws on the inside of cabinet.
Wood glue
pocket hole screws
If your cabinet sides will be visible and you took the extra time and effort to hide your fasteners, you most likely don't want a bunch of pocket holes drilled in the side of your cabinet.  This is great if you are putting drawers in your cabinet because the pocket holes will not be seen at all.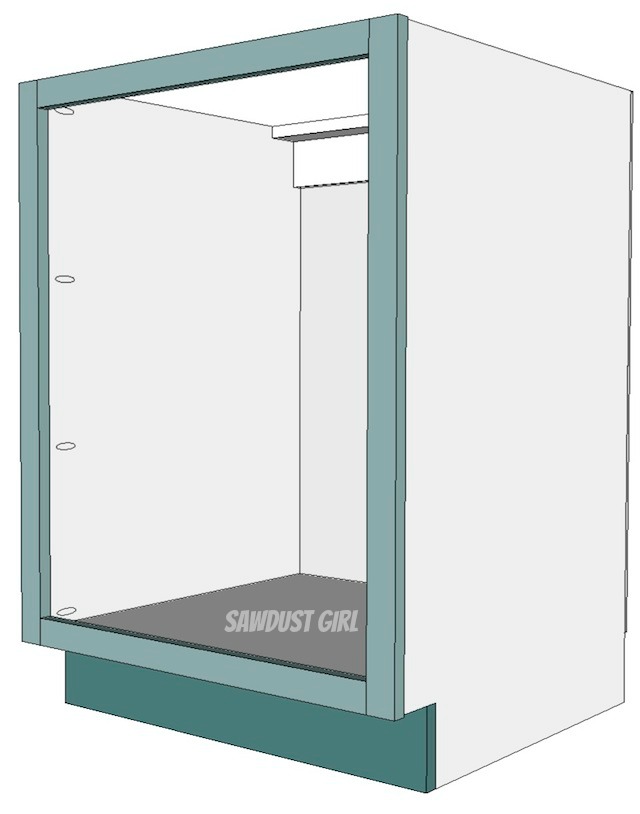 Invisible joinery with biscuits
Using a biscuit joiner will hold the face frame on securely without any visible fasteners at all.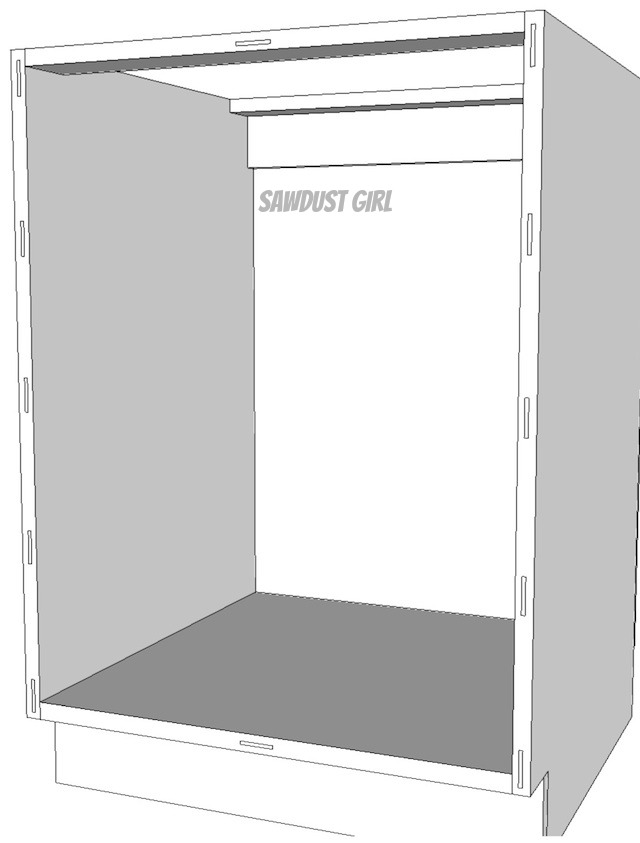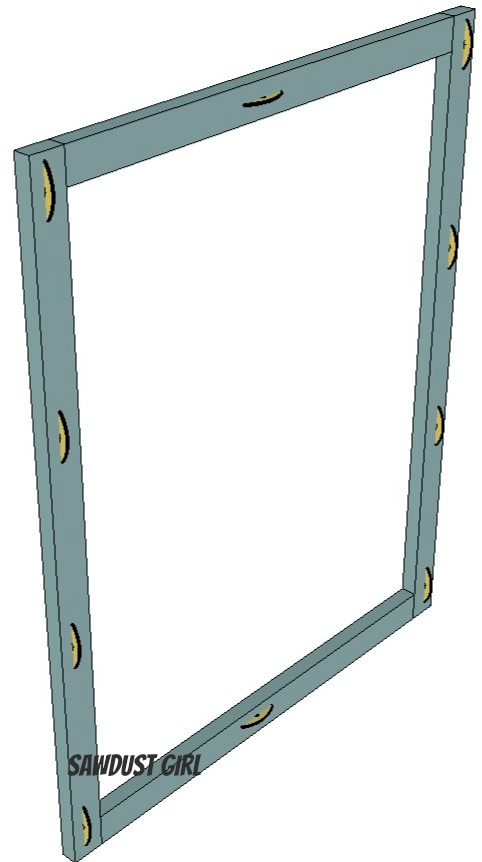 Hiding fasteners with false side panel
I generally go with pocket holes on the outside of the cabinet or nails (I use wood glue in all methods) and if I'm going to see one or both sides of a cabinet I size my face frame 1/2″ too wide so I have an extra 1/4″ hanging over each side that will hide my false panel after I attach it, which I usually do with caulk.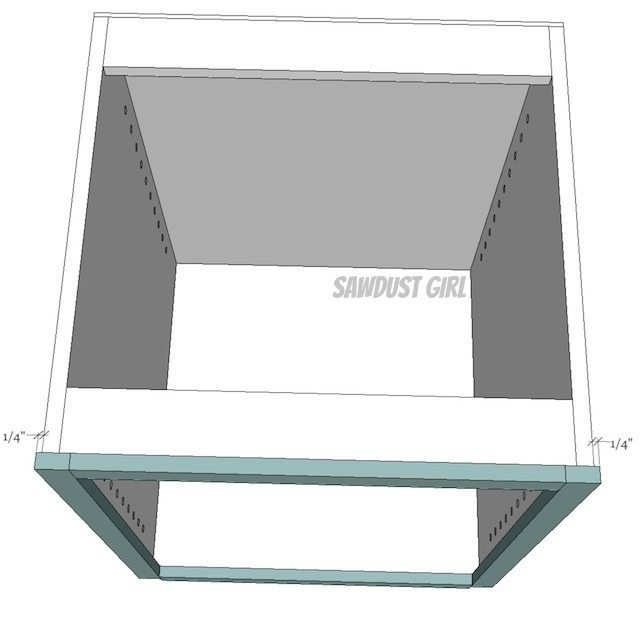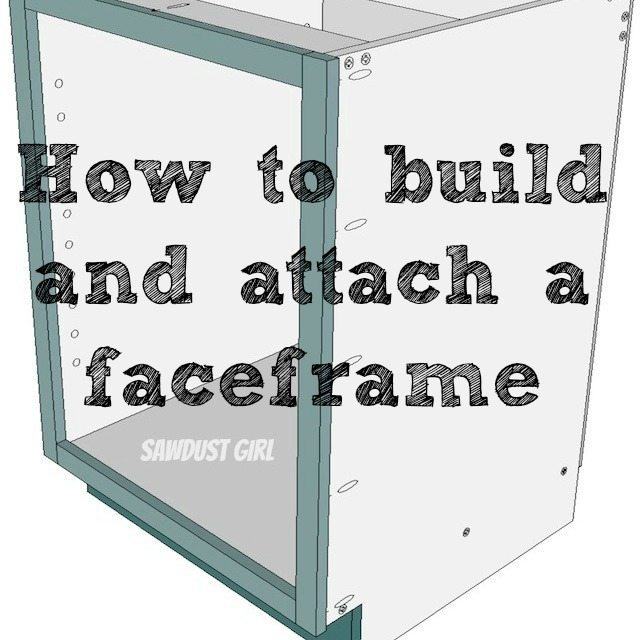 Get all my cabinet building tips in one place in my Cabinet Building 101 eBook.  You can download it and keep it on hand!
$9.99Add to cart