Hi, I'm Sandra Powell, aka Sawdust Girl.  I have a passion for taking a blah home and making it beautiful.  I've been designing and building for over 15 years. I've renovated 7 homes, including a flip house I took on with my sister. I'm currently tackling a 7200 industrial building and creating a Build & Breakfast; where people can come and learn how to build!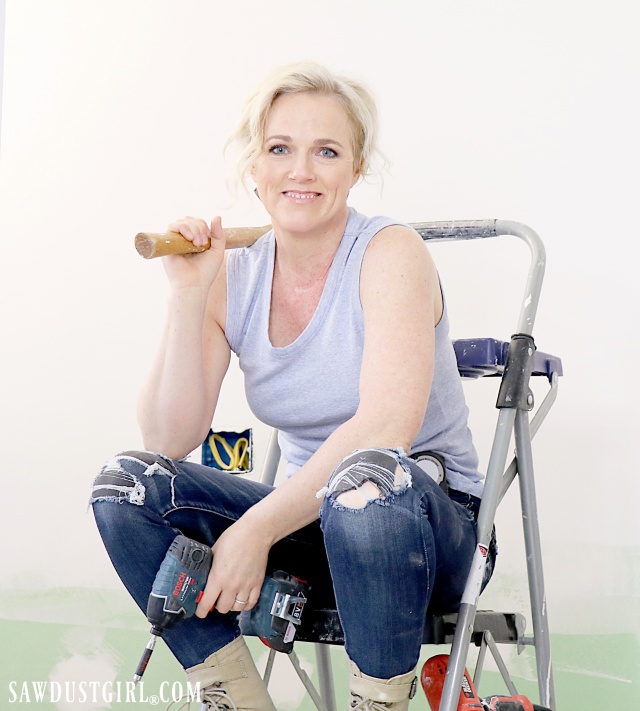 Sandra Powell aka Sawdust Girl – About Me
I do almost everything myself because I'm a perfectionist and I like to stretch my dollars.
School
I studied Interior Design in school and for a final project, I had an opportunity to design a room in my own home.  For my class project, I designed built-ins for all four walls in that room.  
Outside of school, I REALLY wanted to bring my design to life – in real life.  We could not afford to hire a custom cabinet maker to build everything.  But I am a determined person when it comes to figuring out how to achieve my goals.  I talked my younger brother into visiting me for 3 days and getting me started in cabinet making.   We borrowed tools from friends and build the beginnings of one wall of my design.  That was all I needed to take off and I've never stopped building.  I've created a whole category of Cabinet Making tutorials to share everything I know.
Childhood
I grew up on a farm, and learned how to work hard.  I was expected do hard things and so hard things have never intimidated me.  If I want something done, I figure out how to get it done.  If I don't know how to do something, I gather information until I feel confident tackling it.
I learn and get better at what I do –with every new project.
Family
My husband, Wes, is not too involved in our home projects.  That is my thing yet he is always happy to help me when I need extra muscles or a third arm.  He tolerates the messes I make in our home because the outcome is always worth it.  He prefers being involved in the process as little as possible.  We have one daughter, Madison. She's a challenge and the best thing in our lives! 
Wes and I (and Madison when she came along) have lived all over the country in the last 23 years.  I've enjoyed moving frequently as it's given me lots of remodeling opportunities.  I've remodeled 5 of my own homes but only started blogging in our IL home.  I do almost everything myself and have looooots of tips to share.  Sometimes my tips are things NOT to do!  LOL  But most are techniques I've become pretty good at.  Like cutting and installing crown molding.
Mentoring
We now live in Tennessee where, in addition to remodeling my home, I really enjoyed coaching some clients through massive projects of their own.  I mentored a group of other DIY bloggers, pushing them to elevate their building skills to the next level.  Now I'm looking forward to face-to-face instruction, collaborations and just having a good time together at my Build & Breakfast!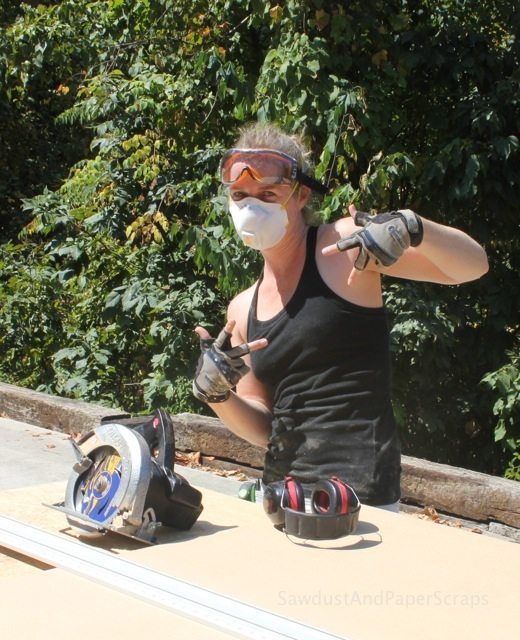 And that's me Yo!