Day 2 began with tearing out more drywall!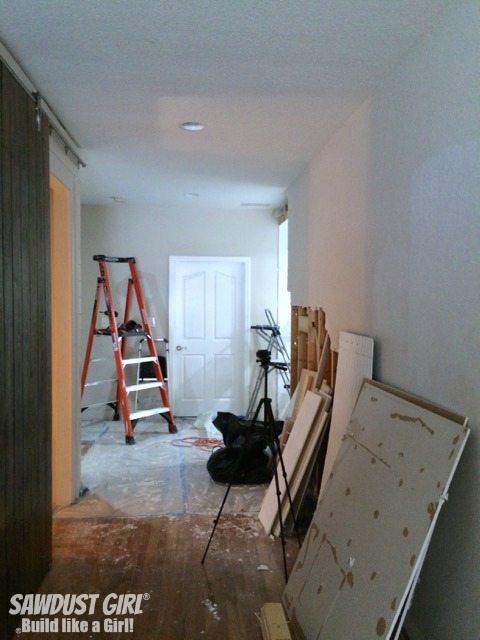 There's a lot of electrical that needs to be switched up so I just tore of the drywall so I could see what was what.  I might need access to that wall later anyway.  You never know.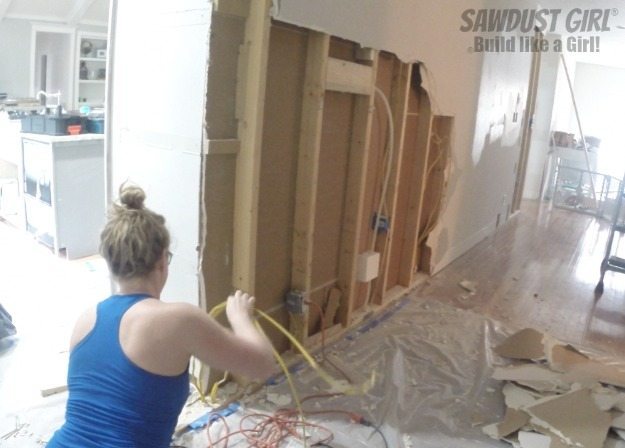 We're in drywall removal stage anyway so what's another huge chunk?
Madison gets started on the next phase of this 5 day mission.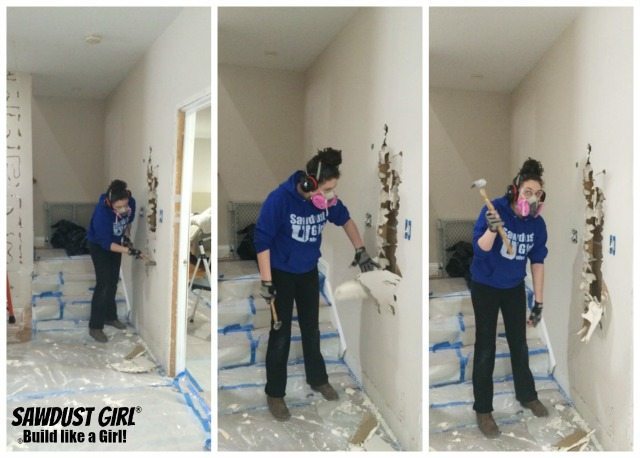 Yep.  That's the master bedroom wall.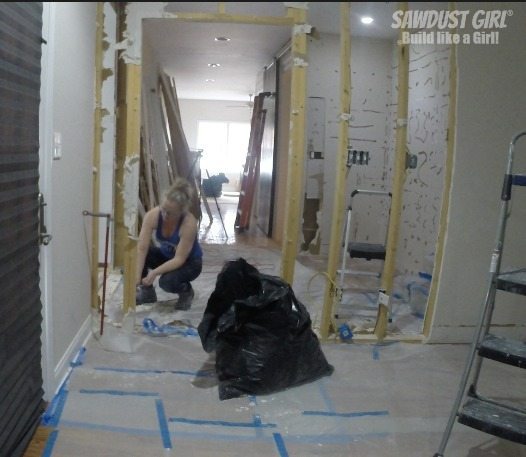 Madison and Penny pulled a LOT of nails and screws out of wood we could re-use and I reconnected some of the electrical I had to pull to remove the studs.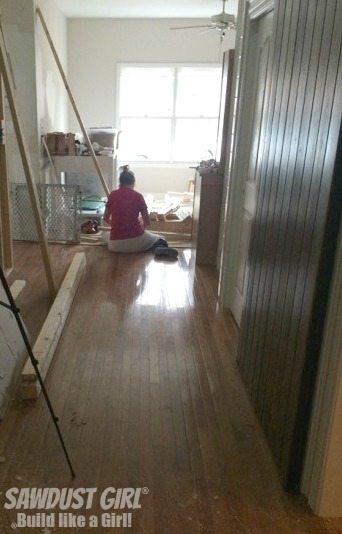 This place properly tore up!
We did get everything hauled out, cleaned up.  I bought two Bagster bags thinking we'd fill one up on this renovation and have one on hand for next time.  However, it looks like we'll be using them both now.  We've already filled one up!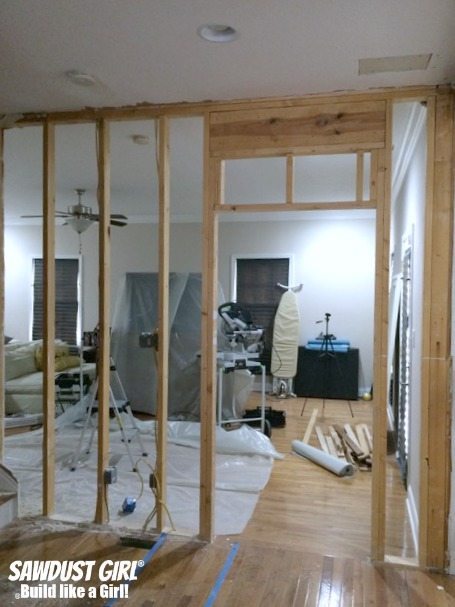 AND I even got the floor patched where we just tore out a wall. Progress!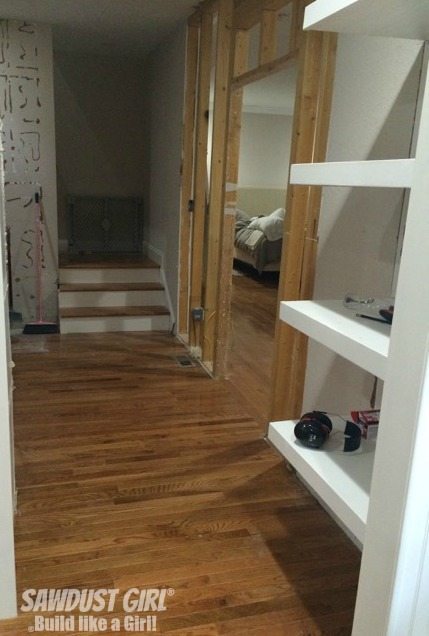 I actually feel really great about the amount of demo the three of us lil'ladies accomplished in two days!!!
I also feel kinda sneaky because Madison and I have video chatted with Wes twice and have't let on.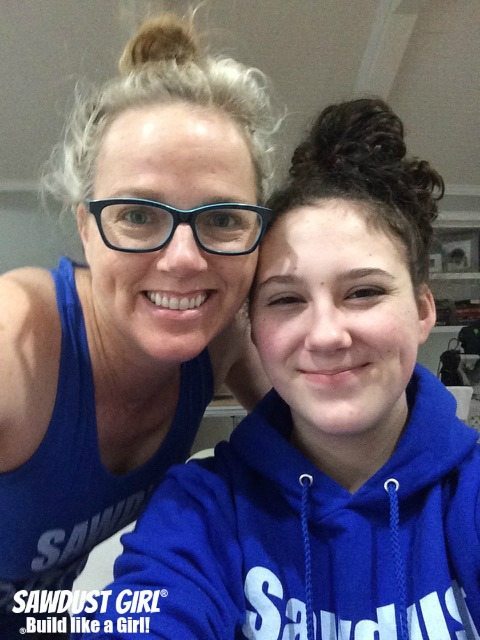 "Hi honey!  Oh we're just hanging out.  You know —  same ole same ole." 
(Exhausted, sore, dirty, dusty, sweaty and too tired to shower or care.)
"Talk to you tomorrow!"
ZZZzzzz