Before I started my kitchen remodel I designed almost 20 different kitchen design ideas. I showed you the one we chose in yesterday's Recap. Today I'm sharing all the layout options that I came up with for those of you who are looking additional ideas.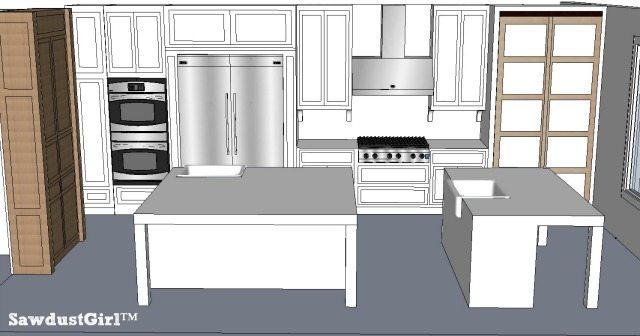 These are all kitchen designs I drew up with different options for configuring the appliances and different island options. We chose the design that worked for us — but everyone used their kitchen differently so these other options might be great for someone else. So here they are for your viewing pleasure. All my kitchen design ideas — the lost files.
Kitchen Design Ideas
1
This options has the ovens right by the entryway into the kitchen. This could be a problem if someone wants to enter the kitchen while someone else is cooking.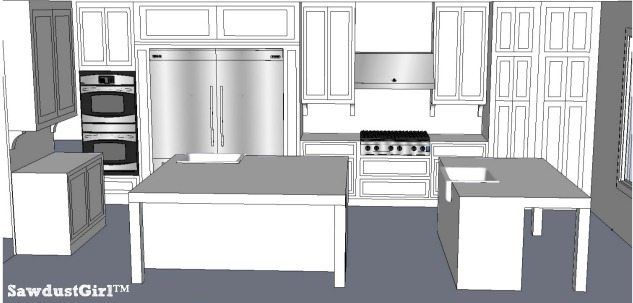 2
Moving the ovens over next to the cooktop and creating one large island. Gives me less pantry space.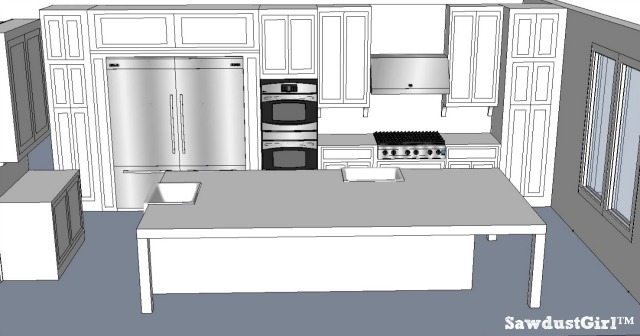 3
Keeping more pantry space but choosing a smaller refrigerator. Which is more important?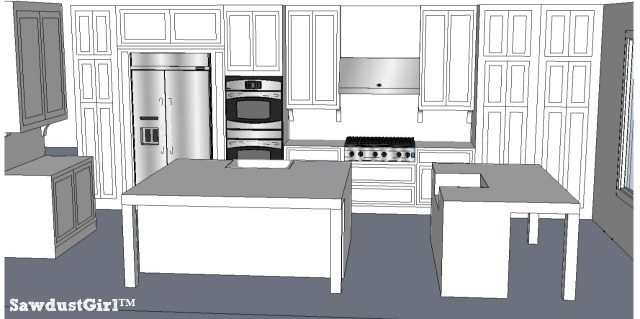 4
Switching sides for the refrigerator. Two islands.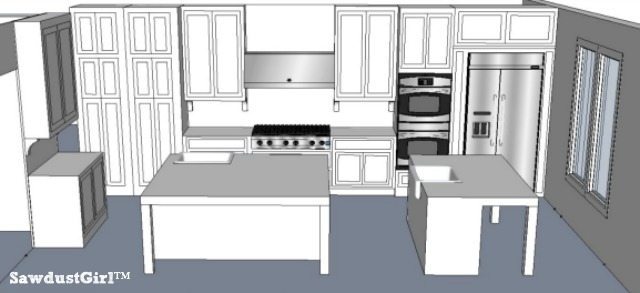 5
Just playing around with the island. Keeping the rest of the configuration the same.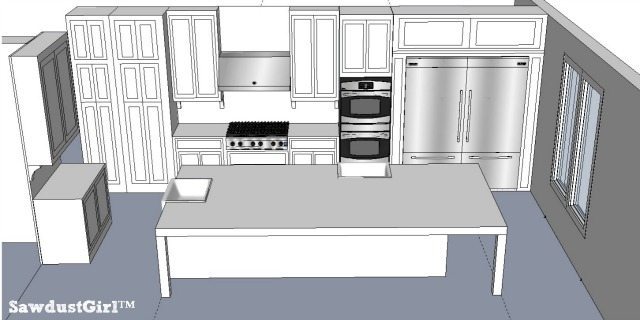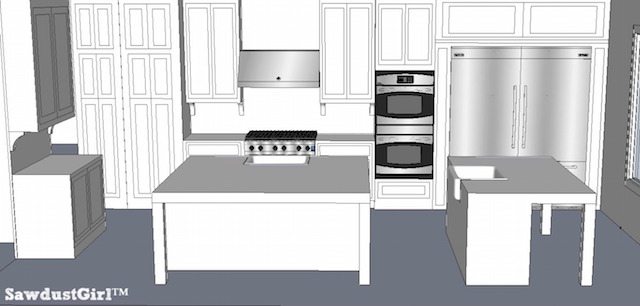 6
Only changing the refrigerator.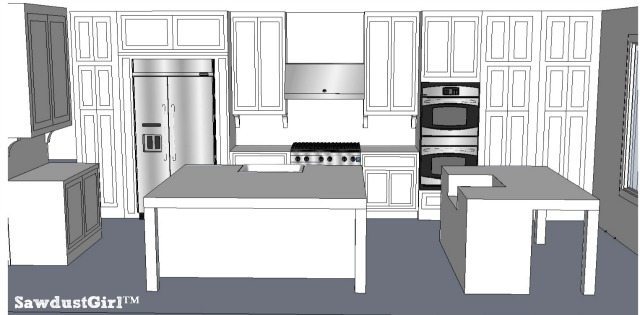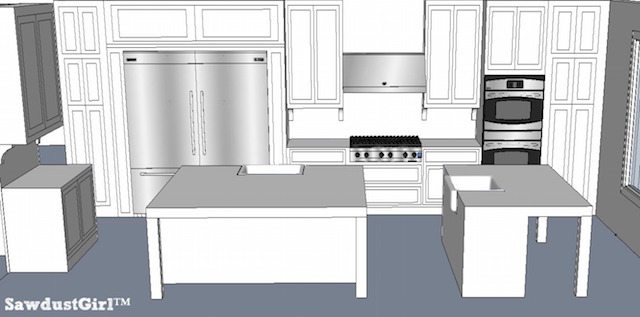 7 and 8
Moving the ovens.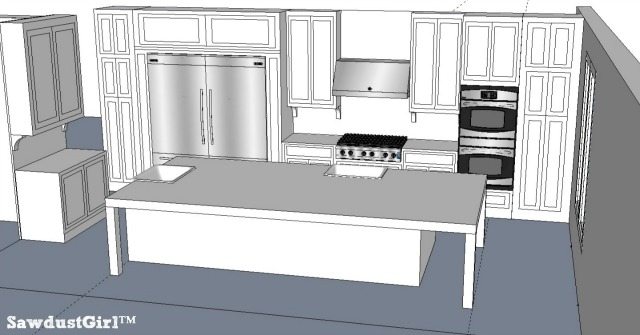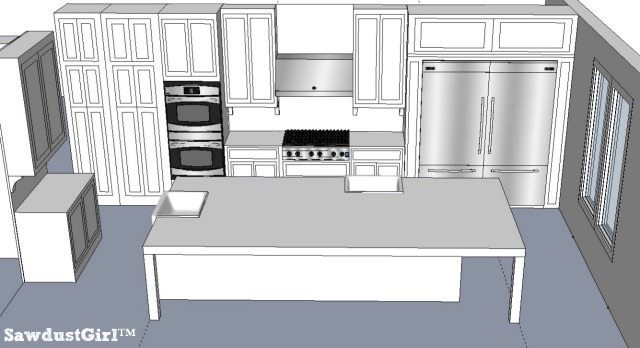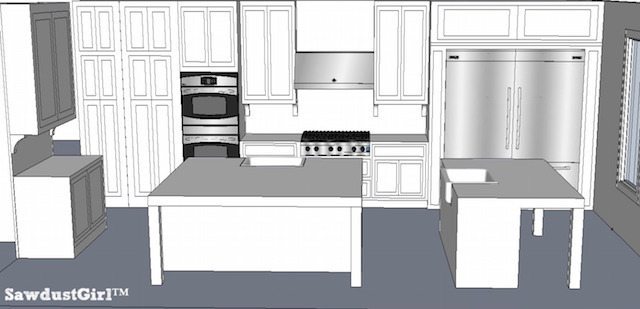 9
This is the one I chose out of all the kitchen design ideas…except I went with one large island.