We are enjoying some of our new kitchen already even though there's a way to go before it's done and fully functional.  We have use of the refrigerator and freezer, oven, microwave and cooktop.  Wes made pancakes this morning!  Christmas was nice and we all relaxed for the entire day…then yesterday that was enough of that.  It's time to clean up and get back to work because we're all excited to finish the kitchen remodel.
This morning I taped off the footprint of the island layout I had originally planned and none of us like it.  In order to create large enough walkways where it feels open and spacious, I had to keep creeping into the island placement and they both ended up feeling much smaller than expected.  (Original plan below)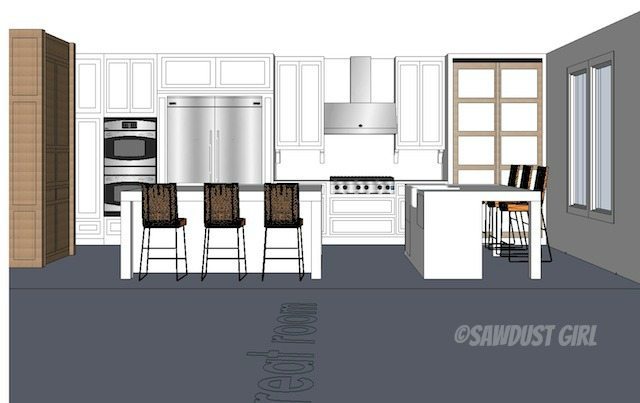 Also, the functionality of having the sink, dishwasher and dish drawers in the space between the two islands definitely will not work.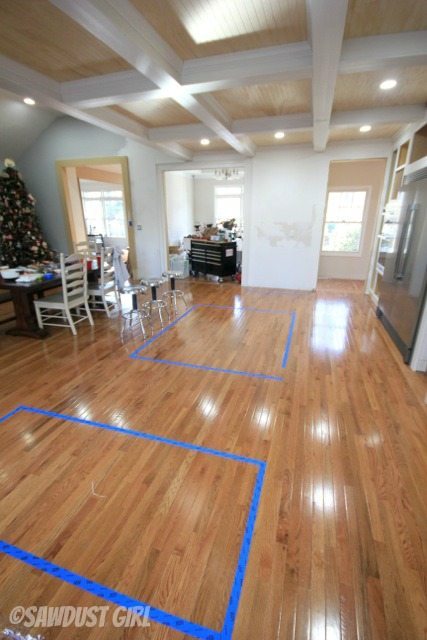 So I pulled that up and taped off a new island and we all love it.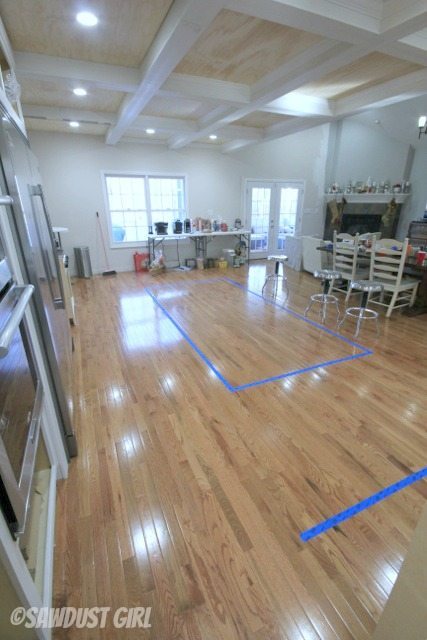 It creates a small design dilemma for me to figure out with the pantry but I'm leaving that for later.  I like to work in phases and I know as other elements come together I'll be better able to determine the best solution for each "station".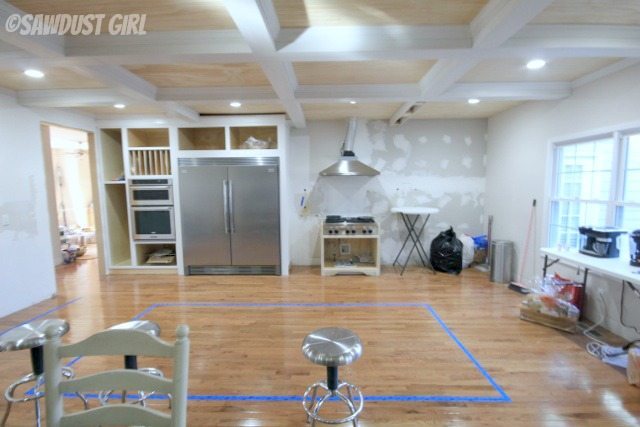 So I'm moving forward with the coffee station (left) and the island and I'll figure out the "Pantry" (question mark) later.
Here's the new plan!  It's going to be about 6'x11′ with sinks and dishwashers on both ends.  It feels very functional and since Wes has the next week off I think we're going to focus on building some cabinets to get closer to the finish line instead of taking day trips to get out of the house and avoid living IN the chaos.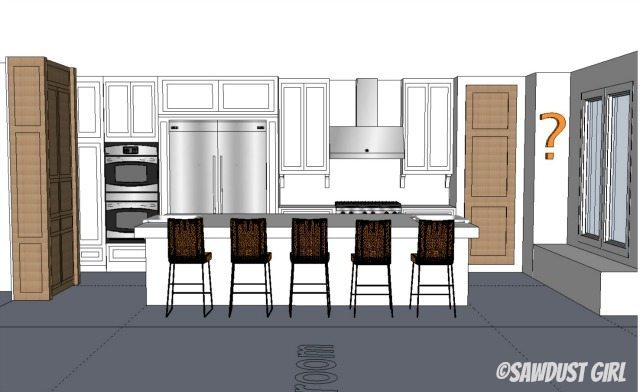 Wes has never helped me build cabinets before…this might be interesting!  😀