When you're installing crown molding, sometimes you are working with a VERY LONG wall and you just can't manage to get it covered with a single run of molding. In this case, you'll need a seam but you don't want the seam to be visible. With this method, once you use a little wood filler and paint, your seams will be nearly invisible! The technical term for this is a scarf joint.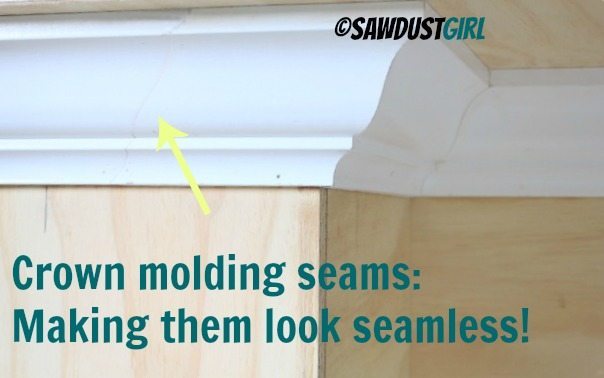 How to cut a scarf joint in crown molding.
Leave the saw set up for whatever corner you just cut, it doesn't matter what the settings are as long as you cut both ends of the seam with the exact same saw setting. That way they will fit together like a well oiled puzzle pieces.
Set up your miter saw with both a bevel and a miter.  See my post on cutting crown molding if you need a refresher.
Cut both ends of your seam with the exact same setting
Apply wood glue to one or the other end
Slide the two pieces together
secure with small nails (18 gauge)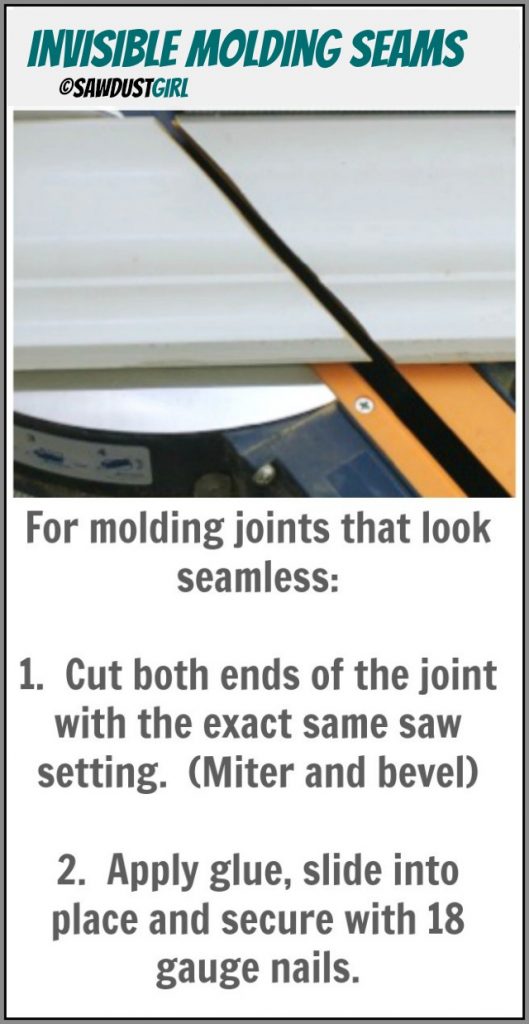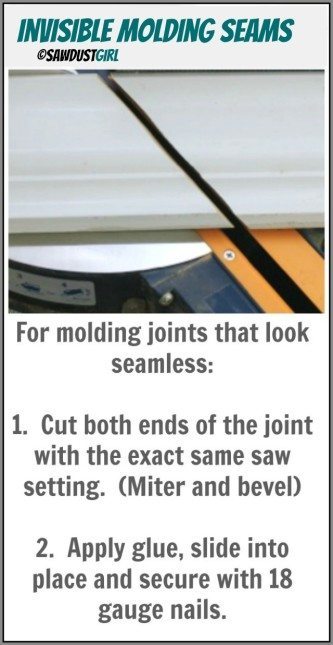 It's that easy.  Once you use a touch of white wood filler and paint that seam it should be nearly invisible.
This method works great with crown molding  and just about any other molding you happen to need to put a seam into.
Now run out and cut a scarf joint just to try it.  You know you want to!   🙂