When installing decorative trim molding in a spot where you can see the end like I did in my door and window trim for my office, it's best not to leave a cut end showing.  It looks finished and professional if you do a mitered "outside corner" so the trim turns a corner on itself.  That end is called a "return".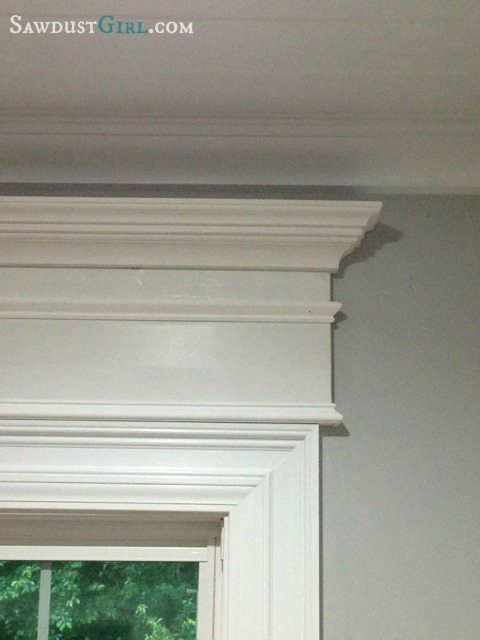 The end of the trim you are installing has a beveled cut.  The return piece is beveled to meet that piece and then end is cut straight to sit against the wall.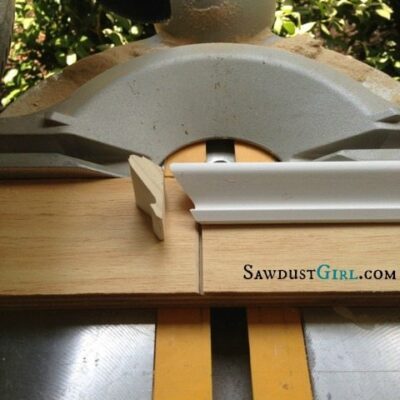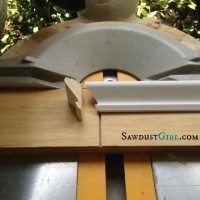 Getting that tiny piece of molding cut to just the right length is always a pain and you will most likely have to try several times before you get it right resulting in some wasted molding.  You can't safely trim down a tiny piece of wood so you need to start over each time.
Here's how I do it:
I use a scrap of wood on the bottom and against the fence so my little pieces don't fall into the cracks and get caught by the saw blade throwing them all over the place and often breaking them in the process.
I lay my molding flat so I'm cutting a bevel, not a miter.
I bevel the end and then cut the tiny piece to length.
I'm wrapping this piece around a 3/4″ piece of wood so it's not super tiny.  If I were ending the trim on top of the wood instead of wrapping around it, I would have made the straight cut directly at the end of the bevel.  That is when it's the trickiest.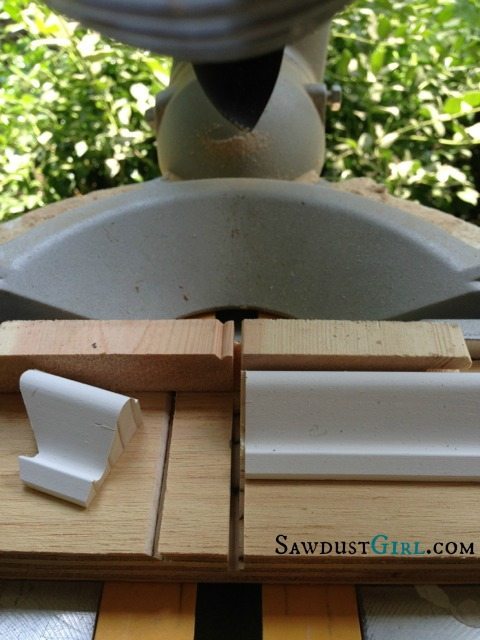 If your saw only bevels in one direction, you'll have to flip your trim and cut it with the top against the fence for one side and the bottom against the fence for the other side.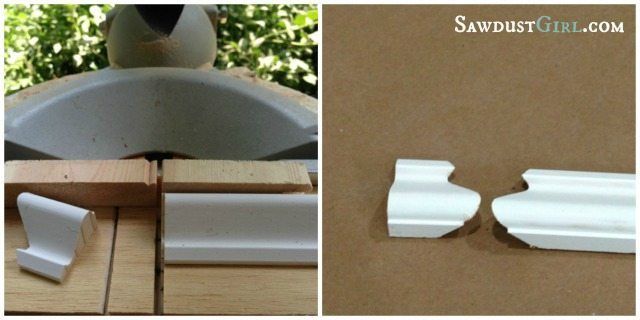 When installing these tiny pieces, I like to use glue and painters tape.  Once the glue is dry you can shoot in an 18 gauge nail if you want to.  Sometimes nails cause the tiny "return" pieces to break and if you don't glue first the force of the nail can cause the piece to shift messing up your perfect mitered joint.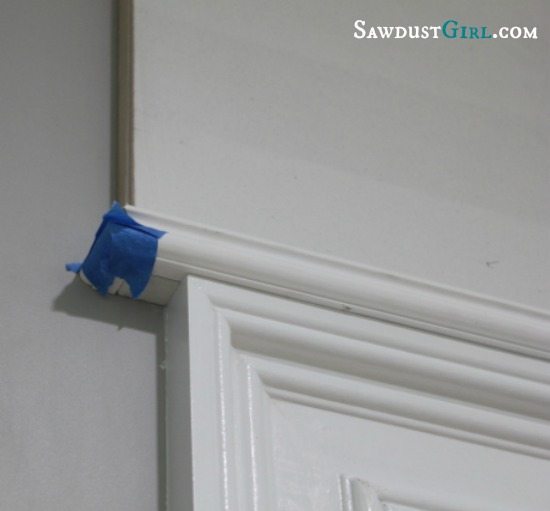 It is tedious but so worth the effort because it looks really cool!