Pneumatic nail guns are lightweight and easy to use. However, they require an air compressor. Those are not as lightweight.  Even with tool cart to hold a compressor and nail guns, it's not always easy to get the tools where you need to use them.  This is when cordless tools like the DeWalt nail gun come in handy. The straight magazine accepts 18 gauge nails 5/8-inch to 2-inch in length.  The nailer weights 7.4-pound and is powered by a rechargeable 18-volt battery.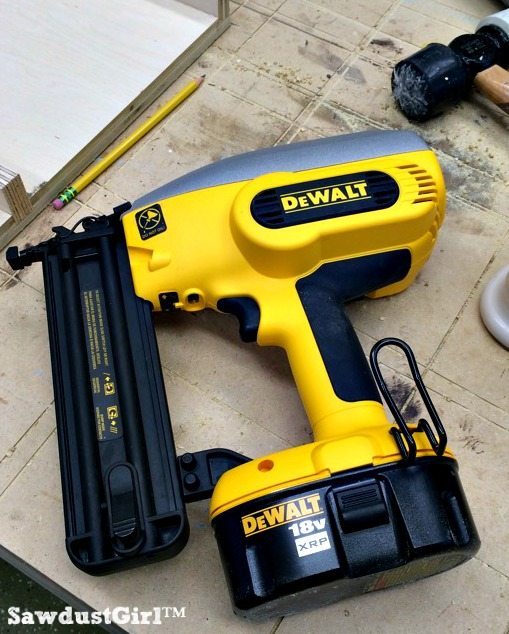 Cordless DeWalt Nail Gun Review
There are quite a few companies that make battery powered nail guns.  Based on reviews and price, I selected the cordless DeWalt nail gun.
This finish nailer performs like a pneumatic nail gun with no lag.  Pull the trigger with an immediate action. Because it powers itself, it's understandably larger and heavier than a pneumatic.
There is easy, tool free access to the nosepiece to clear jams. 
Single Shot or Bump Action.
With single shot, you have to depress the nose guard and pull the trigger. This allows for precise placement of each nail.
With bump action, you pull the trigger first then "bump" the nail gun to the surface. It shoots a nail each time you depress the nose guard.
I don't use bump action very much at all because I like the added safety feature on the single shot.  Get distracted and bump against your leg and you're the proud owner of an 18ga nail in a jar. A souvenir from your ER visit!
On both settings, the DeWalt nail gun performs well.  Nails penetrated both hard and soft wood with ease.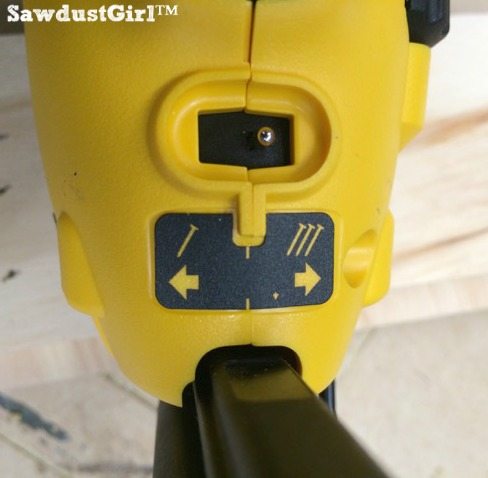 Depth Control
Depth control is super accurate with half steps between 1 and 6 so depending on the length of nail and the hardness of your material, you can set your drive to the perfect depth.  If you have it set too high on soft material, it can drive the nail way too deep and you'll end up with an odd shaped hole in your wood from the hammer.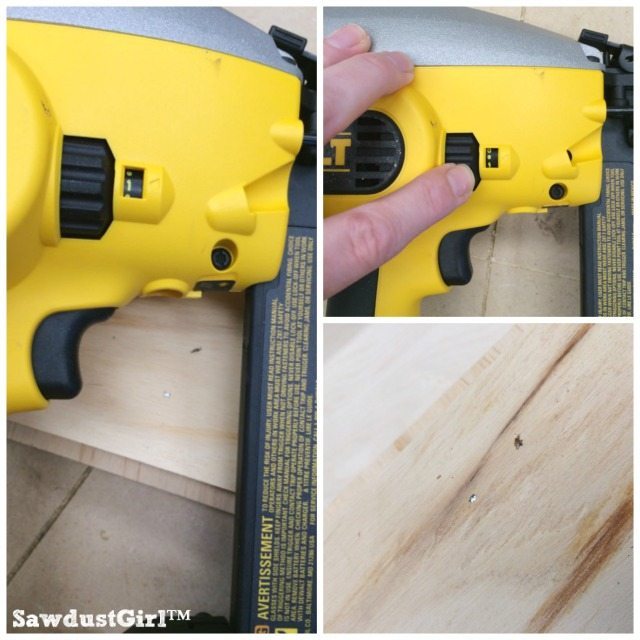 Safety lock
There is a lock so you can set down or transport your nailer without removing the battery and not worry it accidentally shooting a nail.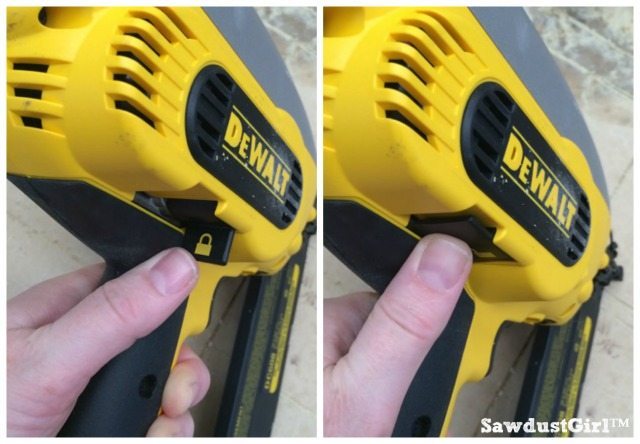 Reversible belt hook
This nailer has a handy tool hanger so you can hang it on a ladder or your belt. You can put the belt hook on either side of the nail gun.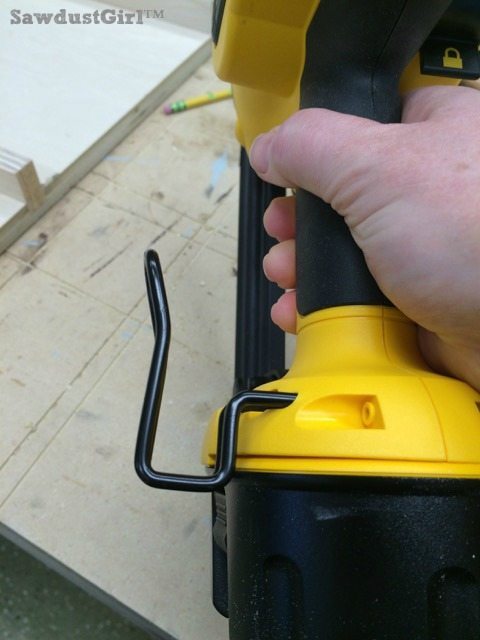 I took mine off because it was in the way and I kept bumping myself with it but I was on the ladder yesterday installing the trim to my Built-In Bookcase and it would have come in VERY handy (but I didn't take the time to put it back on).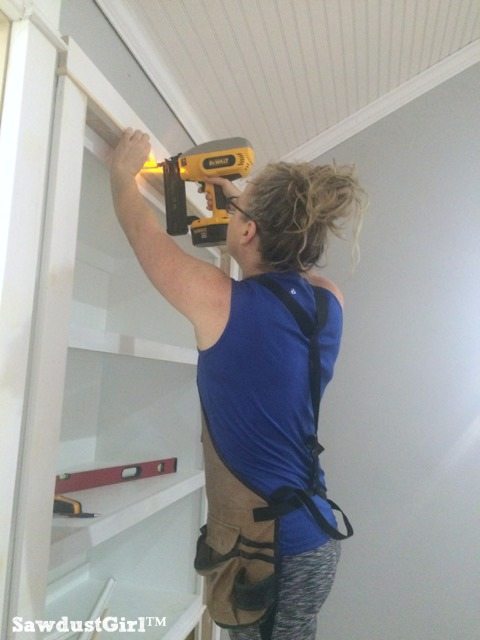 I've had my DeWalt nail gun for a few weeks and have used it almost every day, even in my workshop where I have compressor and all my other nail guns.  I just find not having the hose in the way, it awesome!  I might invest in a 16 ga brad nailer and stapler too and get rid of the compressor all together!
You might also like: