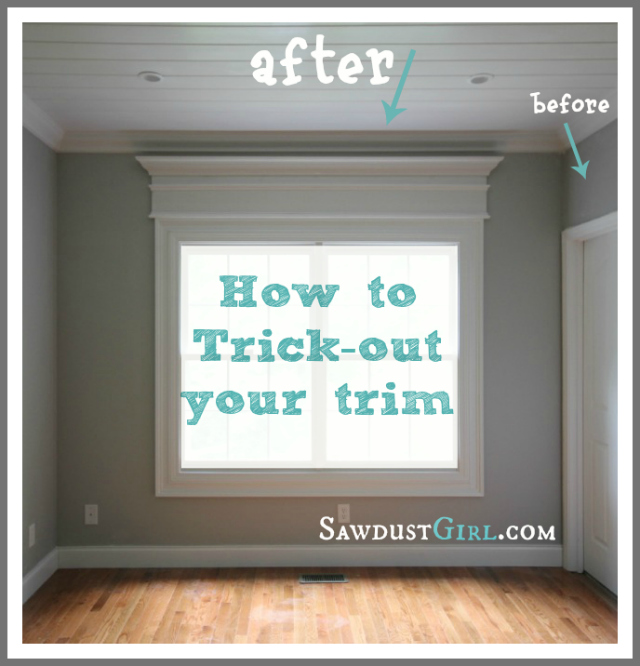 How to trick out your trim molding
The trim molding in this entire house is the most boring, basic, builder grade molding available.  It's funny to me the things builders skimp on.   There is no need to live with blah trim!  Trick out your existing trim by adding another layer of trim moulding (or two or three layers) to really amp up the awesomeness of your doors and windows!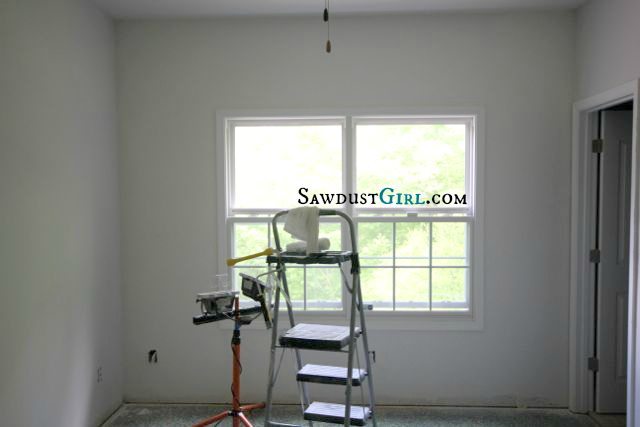 I could have stopped with adding a second layer of molding to the existing trim.  Some of you liked that better.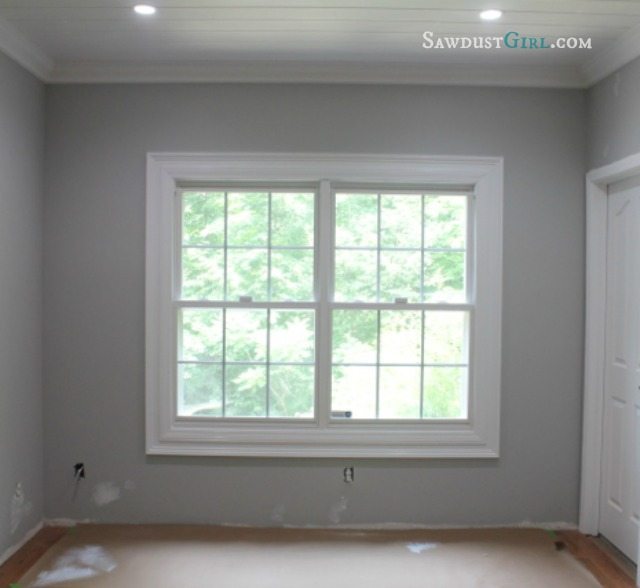 But, you know how I feel about window treatments, I don't like that empty space above the window and I don't NEED any sort of window treatment for functional purposes so I decided to use trim to raise the window height.  (It may look top heavy now in an empty room but trust me, when the room is "occupied", it will look great.)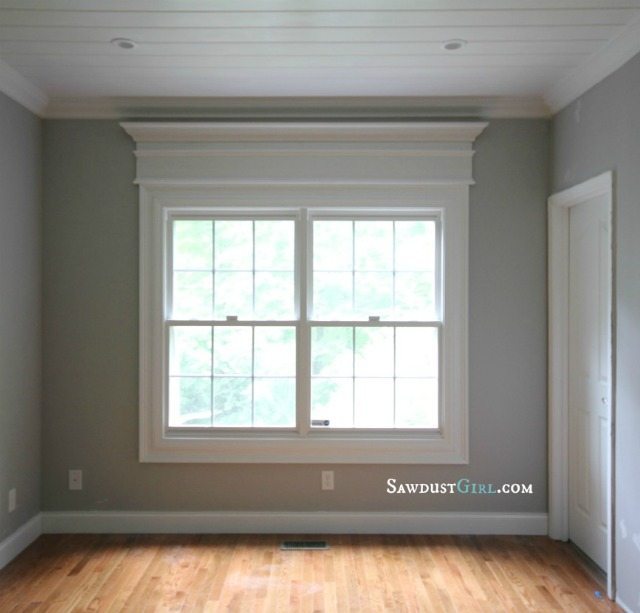 So here is how to trick out your existing trim molding in 5 easy steps.
Starting with blah skimpy molding with mitered corners.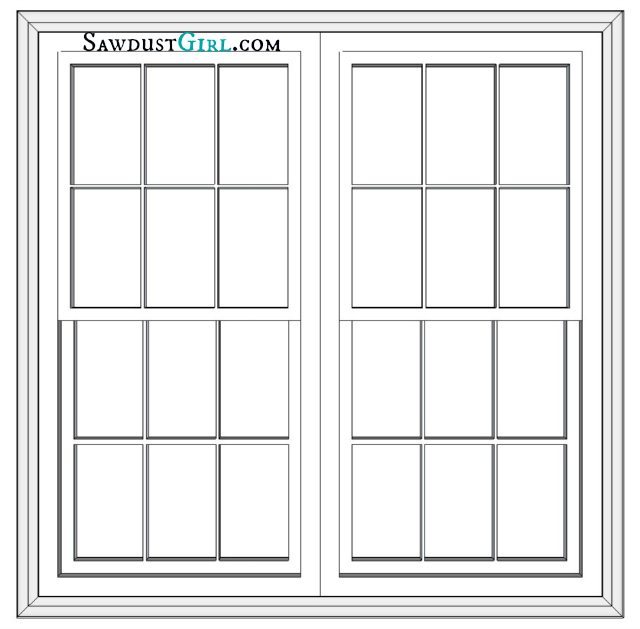 1.  Add an additional layer of molding with mitered corners to match the corners of your existing trim.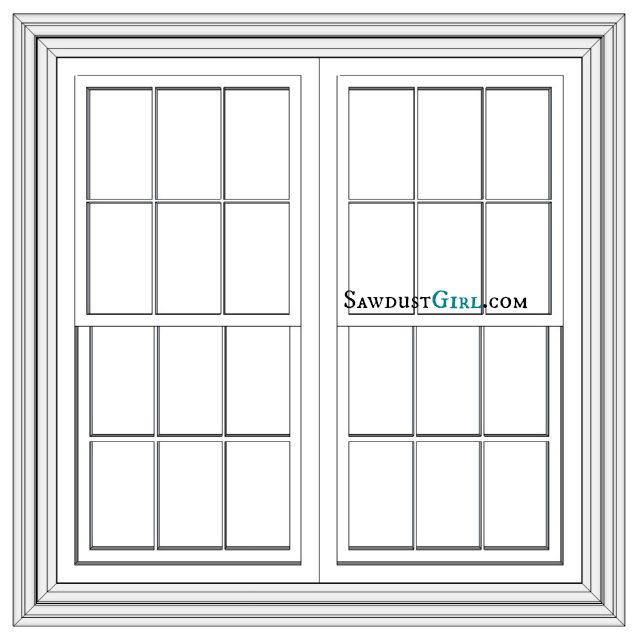 2.  Add a piece of MDF that extends beyond your molding by 1″ on each side and is a similar thickness to the outer edge of your second layer of molding.  The height will vary depending on your ceiling height.  Mine is 3/4″ thick and 14″ tall.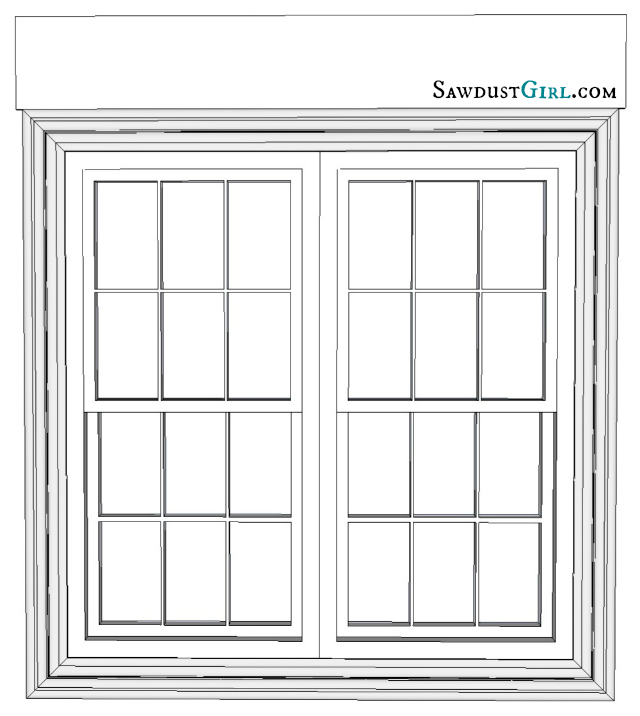 3.  Add a detailed molding in proportion to the height of your MDF.  I added one piece of small trim at the bottom of the MDF and another piece of the same trim about 5″ up — upside down.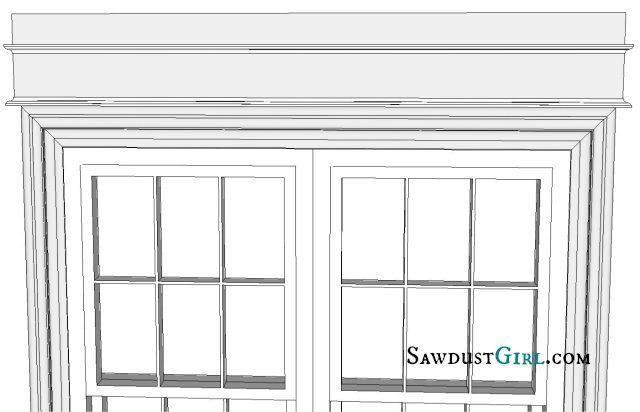 *Make sure to wrap the detailed trim around the edge of the MDF with a "return" with 45 degree beveled cuts.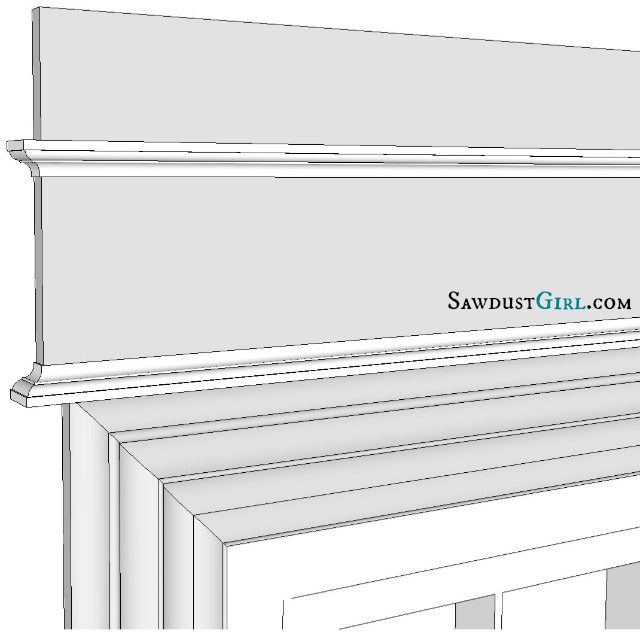 4.  Add crown molding to the top, wrapping around the MDF with a return (cut as an outside corner using your preferred method of cutting crown molding).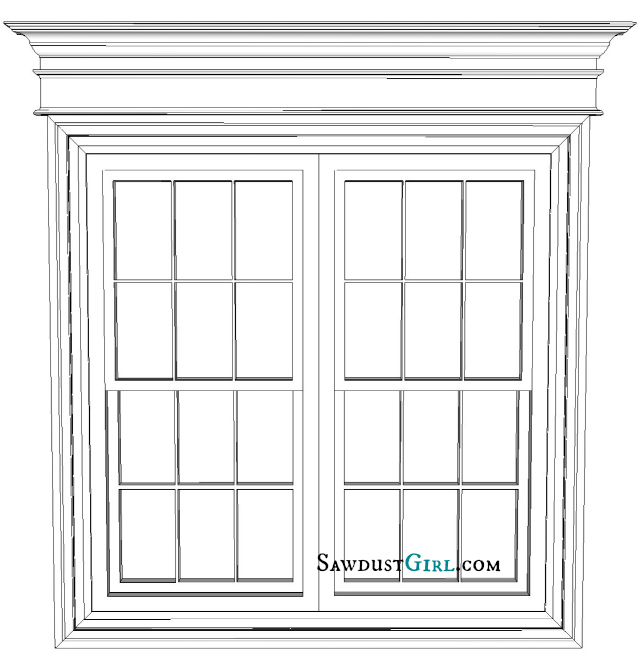 You could take your cross header all the way to the ceiling and integrate the crown molding into the crown molding for the entire room.  (I would have done this but I got lazy on account of I had JUST installed the crown molding before I decided to do this treatment.)
If you don't like painting everything white, install wood molding that you can stain.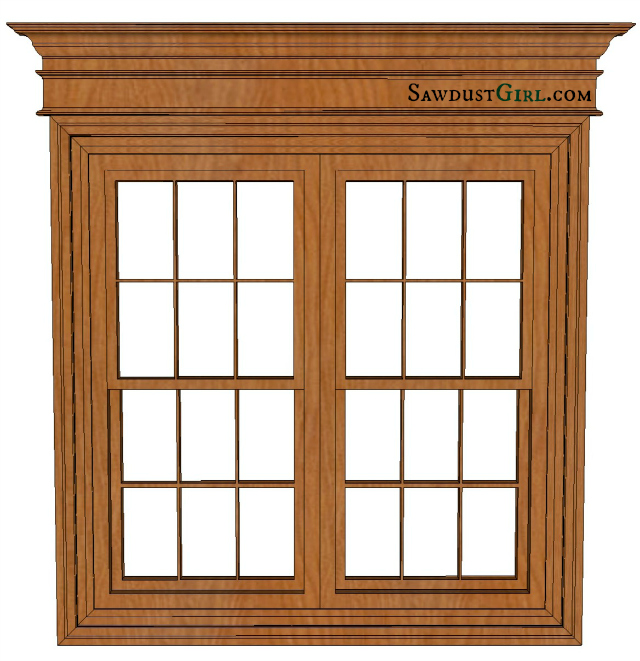 That was easy, right?  😉


Related Posts