There are about a million little details that need to be addressed in order to completely finish this entry. The decorative insert in the wood flooring is one.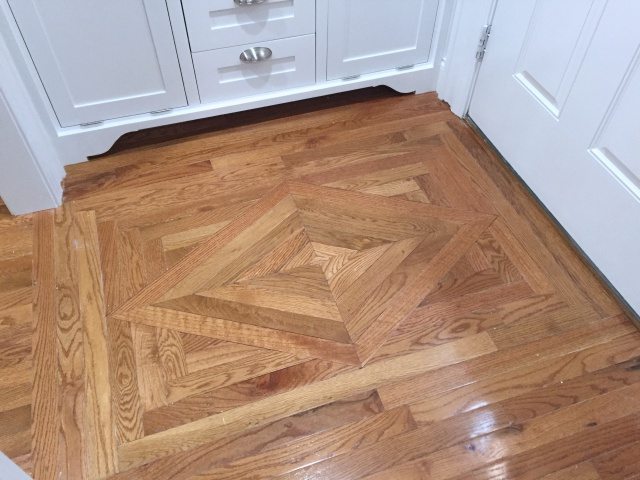 We had to install the wood flooring with the kitchen remodel, as the kitchen was originally tile. This kitchen entry area was a new addition too and it seemed the perfect place for a decorative design. I had just had back surgery so one of the handy men installed it, loosely based on my powder room design. He did a great job but was not happy with the very last piece. It wasn't a big enough priority to come back to at that time, so it stayed — for 3 years until I took on the 289 day Kitchen Entry Remodel!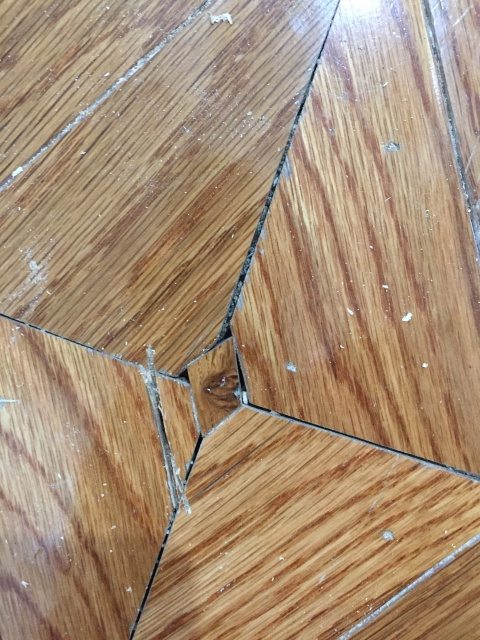 I decided I'd have to cut out a more of the surrounding wood to create a larger, more uniform diamond. I initially thought I'd eyeball it and started free-handing the cut with an oscillating too. Then I decided a better plan would be to cut out a new decorative insert FIRST.
I jury rigged a jig that I could slide along the rip fence on my table saw. It held the scrap piece in place, I cut the first angles with the wood on one side of the fence. Then moved the fence and the jig to the other side of the blade to finish the cuts. In each position, I made one pass with the wood facing up, and another pass with the wood flipped upside down.
It was wonky but did the trick. I really need to invest some time making some proper jigs but I don't like spending time making things just to make things. I just want to make the things.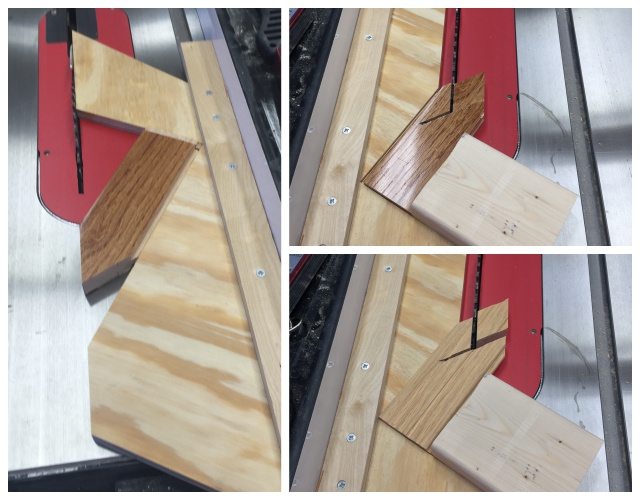 Armed with my new diamond insert, NOW I'm ready to cut out the old floor. I traced the outline of the new insert with a sharpie.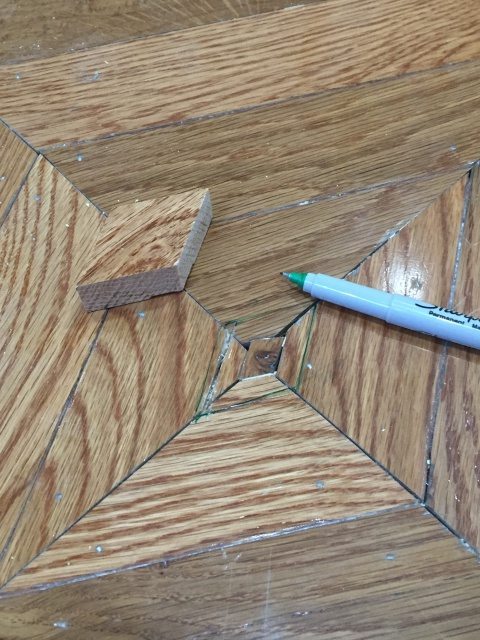 Next, I used my oscillating tool to cut out the floor on my mark.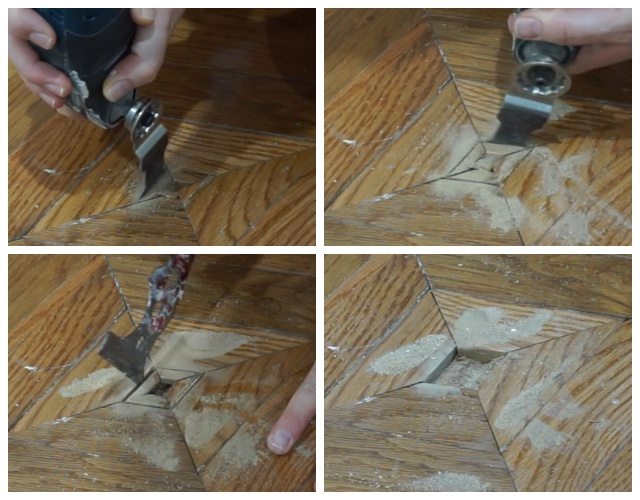 I vacuumed up all the sawdust and dropped in my decorative insert and nailed it into place.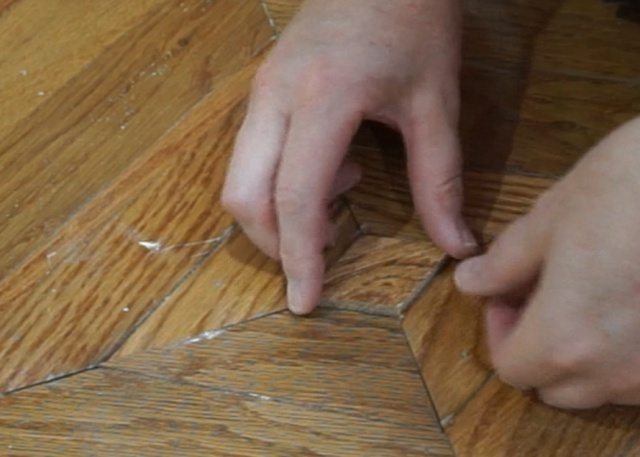 It's not absolutely perfect but it's good enough for me to move on — and not come back to ever.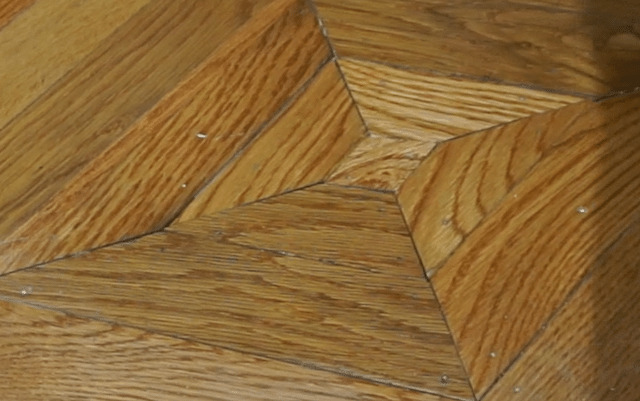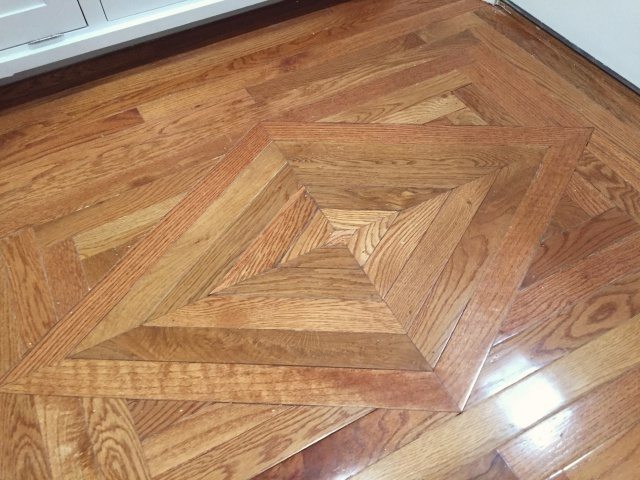 Now on to the other 57 small details to finish and this space will be complete!