I'm still organizing my workshop and I built a cool sliding bit storage tray.  I've kinda gotten deep into it and am loving being able to find — everything for which I've built a storage compartment so far.  I've been using this storage tray for all my driver bits and it's awesome to go open my drawer, grab the right size of the right style bit and get back to work.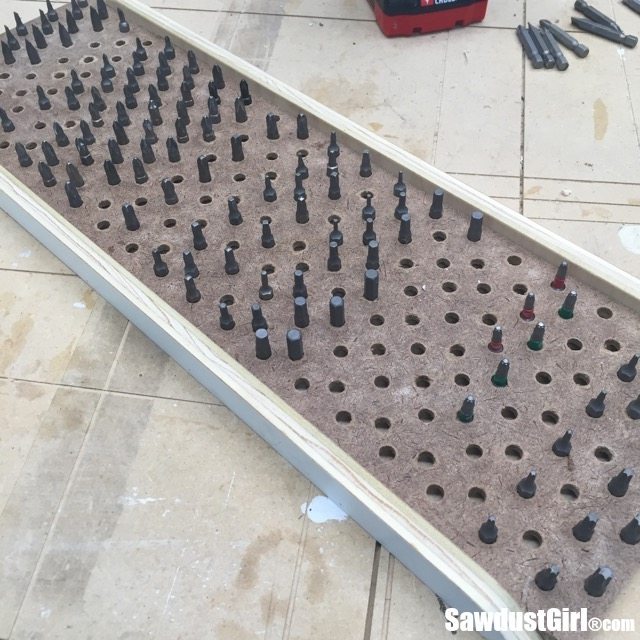 Making a Sliding Bit Storage Tray
I got tired of all the loose bits rolling around in my drawers.  I tried using plastic containers to contain different bits but the containers were not secured in the drawer so they slid around constantly and the chaos was just an invitation for me to throw any odd thing that I didn't know what to do with into the drawer as well.  So I took my "odds and ends" drawer, dumped it out on my assembly table and sorted all the loose bits into a pile and pushed everything else into a corner to be dealt with later.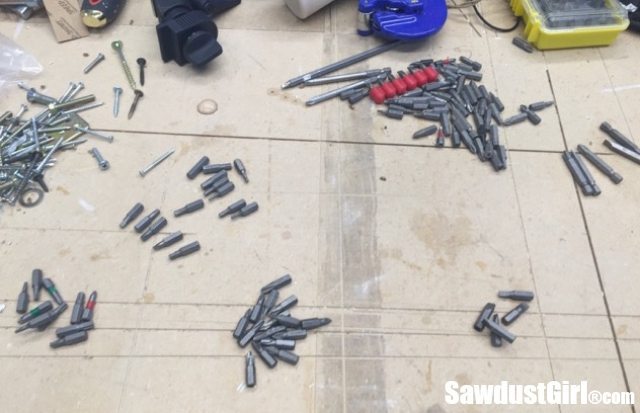 I decided to use a piece of pegboard as my base, although that turned out being more work in the end so I'd just use 1/4″ MDF to begin with if I were doing it again.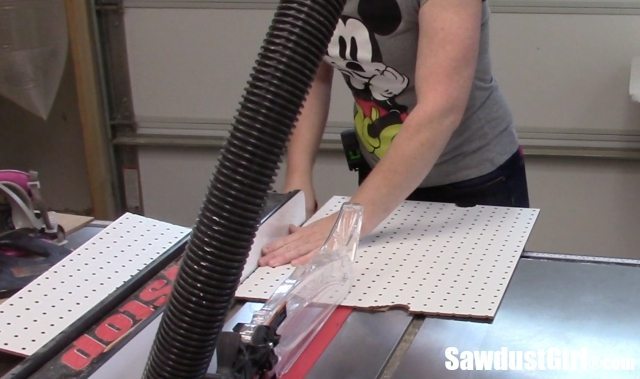 I used a speed square to make a grid so I could add more holes.  I used the intersections as my guide and offset the new holes with the existing ones.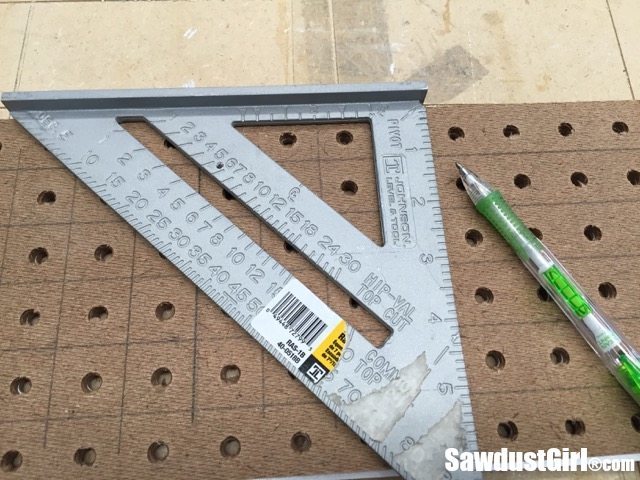 I used a drill gauge to figure out what size holes to drill.
I seemed to make sense to me at the time to use the pegboard, however, the existing holes were not actually large enough to hold a bit so I had to drill ALL the holes.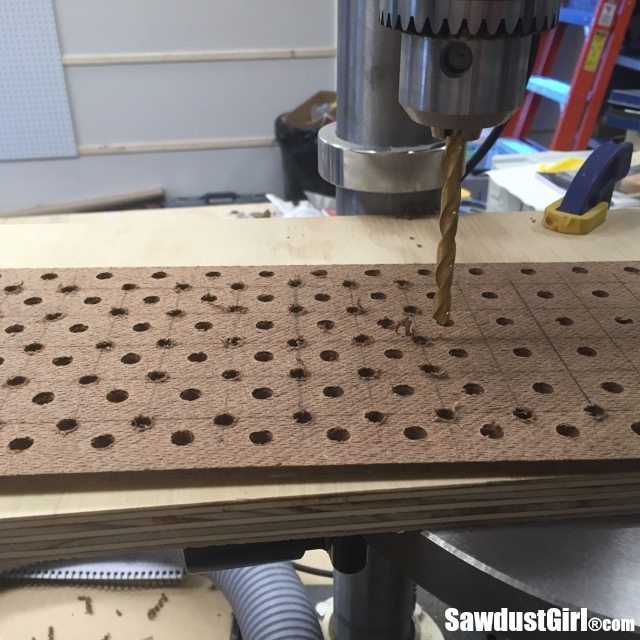 And the melamine on the top of the pegboard tore out as I drilled through it so I had to sand it smooth.  It sanded smooth really easily but I ended up sanding off ALL the melamine because I wanted the color to be consistent.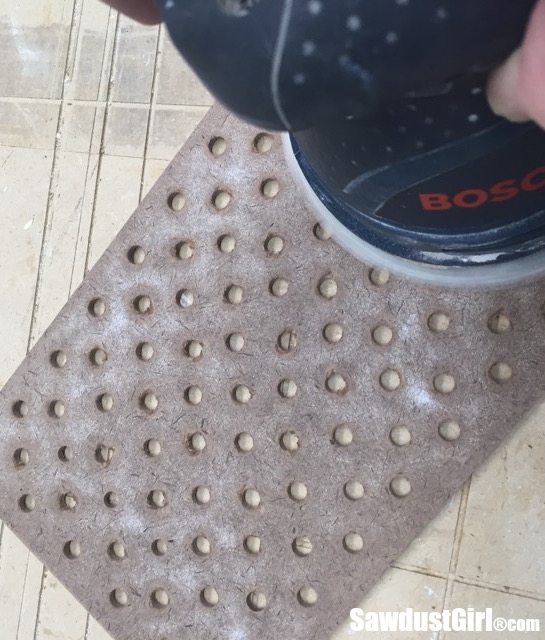 Then I cut a bottom and some thin strips out of 1/4″ plywood.  The thin strips are sandwiched between the top and bottom creating some space to allow the bits to seat a little deeper than just the thickness of the top "pegboard".  They were a little wobbly without the extra depth.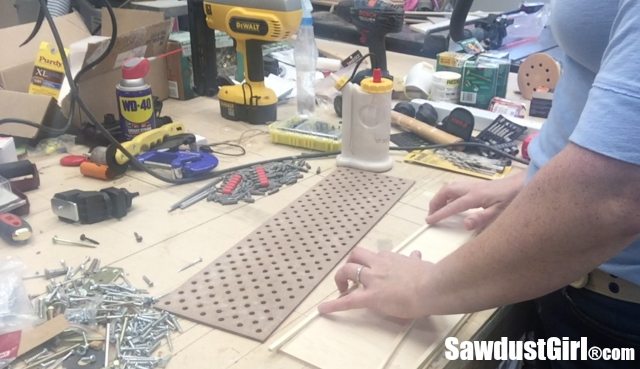 I used glue, tape and heavy objects that were within grabbing distance to hold things in place while the glue set.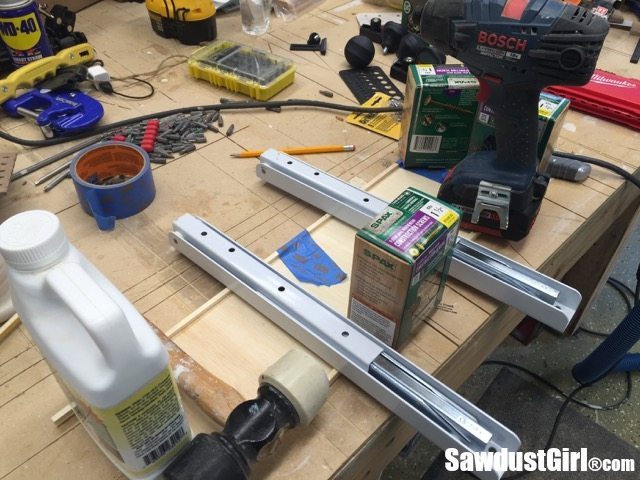 Then I wanted taller pieces on the front and back.  I angled the ends on my miter saw and then used my orbital sander to round over the sharp edges.
I secured these pieces with glue and nails.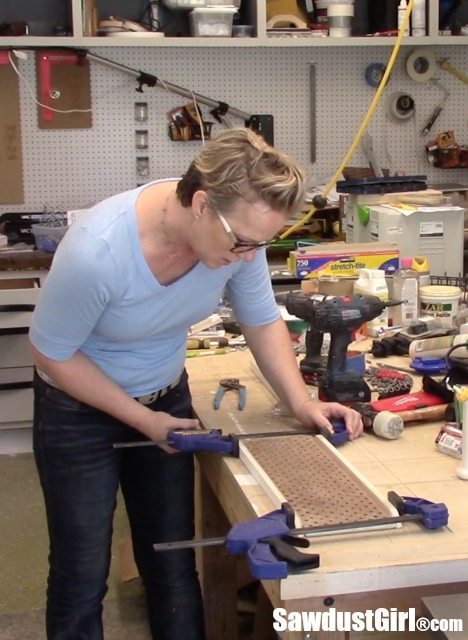 The drawer preparation was simple.  I cut strips of plywood to fit into my drawer.  I added a cross strip to create a compartement in the front of the drawer.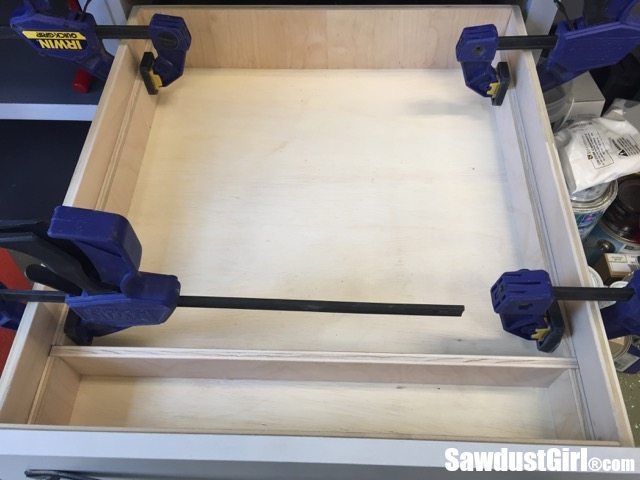 I covered the "seam" with another piece of plywood which spanned the full length of the drawer.  I didn't want my tray to catch the edge of any of those pieces of wood.  I wanted to make sure my sliding bit storage tray would slide smoothly.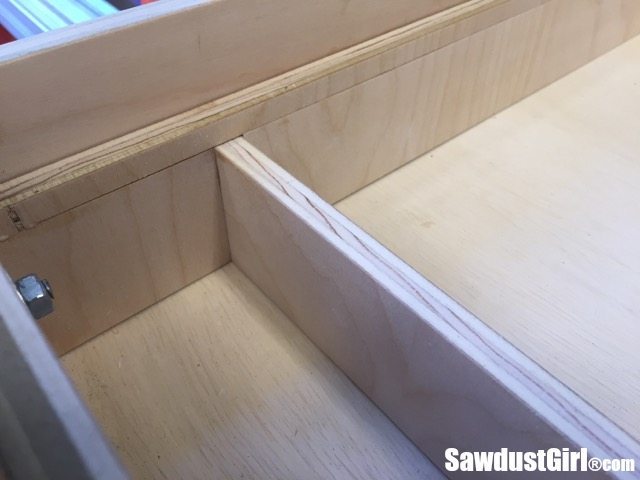 I sanded everything very smooth and added wax as well.  'Cause I was worried it might not glide smoothly.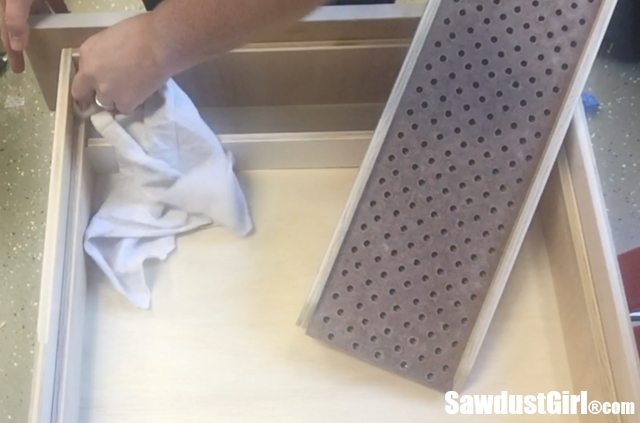 Then it was time to sort and store.  I organized them by type of bit and stored them small to large, leaving some room between each type so my collection could grow if needed.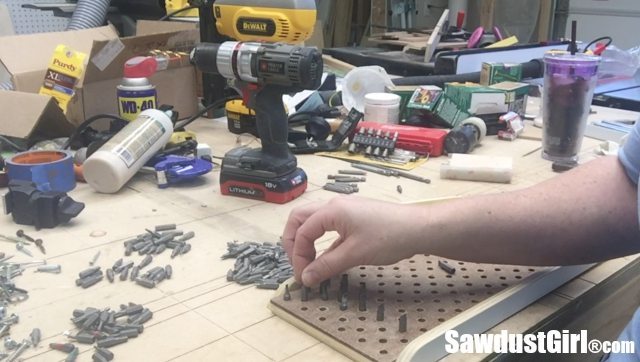 It's a thing of beauty!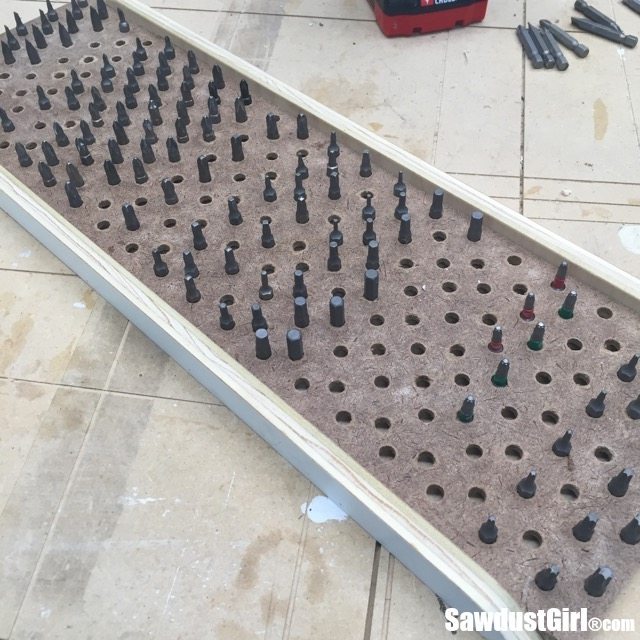 I put it into place and that baby slid like there was no tomorrow!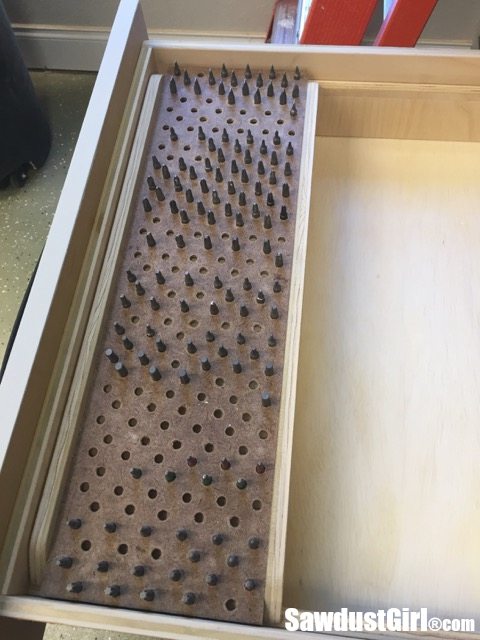 And that front compartment?  It houses a couple interchangeable bit screw drivers I have.  I actually added another piece of plywood creating two compartments since there was room for it.  The left side now holds my long pocket screw bits.  There was so much room left in this drawer that I've added a few more customized "bit storage" sections:  Drill Bit Storage Tray, Drawer storage, and Adjustable Drawer Divider Storage