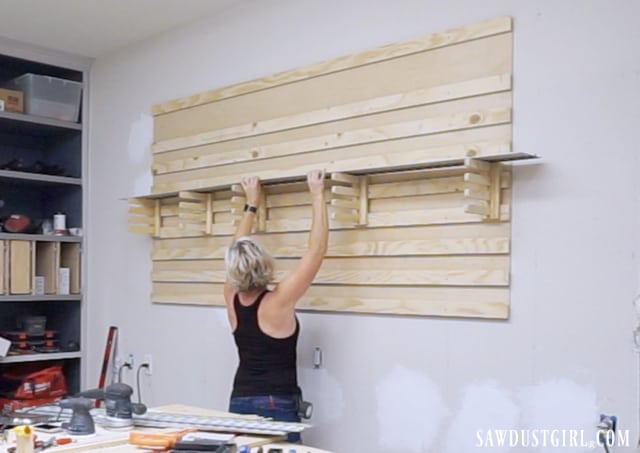 I'm focusing on small projects that I can do, here and there, until I get back to work on Calderwood. I recently put up a French cleat wall section in my workshop so I could put away some of the tools that don't fit in my drawer storage. Then I built some storage for all my track saw tracks. I had them hanging up on my pegboard wall before I took that down. It was difficult to get the 8′ track on and off the little hanger because it was to high up. These hanging bracket hold all five of my tracks (with room to spare) in a fairly compact space of only 9″ in vertical height. The length of tracks you have will determine how much horizontal space you need. I used up 9″ across the whole 8′ section of French cleat wall.
French Cleat Storage for Track Saw Tracks
Materials and Supplies:
3/4″ thick plywood

Six pieces at 1 1/2″ x 9″
Four pieces at 3/4″ x 3/4″

Wood glue
Clamps

I rounded the ends of the arms using a belt sander. This step is not necessary but I am not a fan of sharp edges so I rounded them.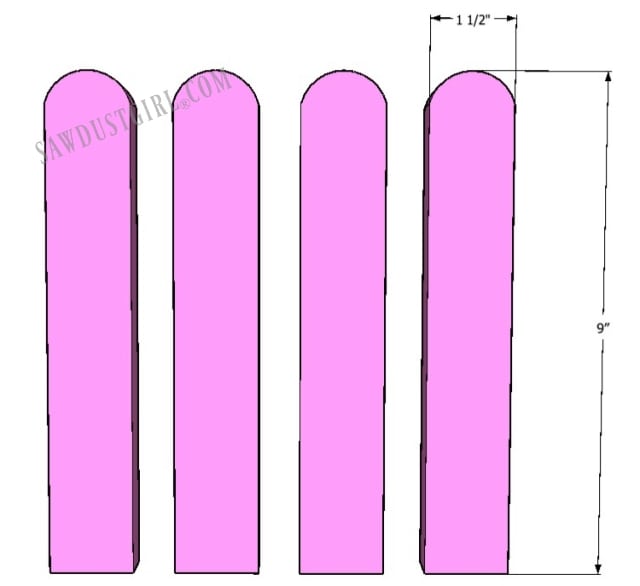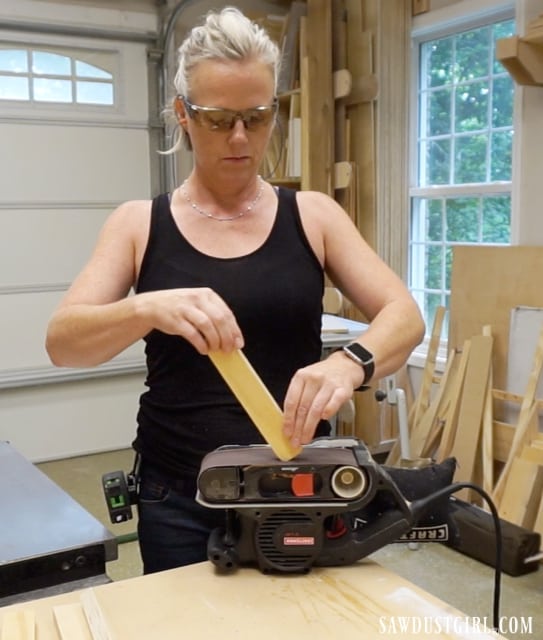 Very small pieces can be tricky to cut. I used a GRR-RIPPER 3D Pushblock and a piece of scrap wood behind the cut –to keep the small pieces moving forward until they were clear of the sawblade.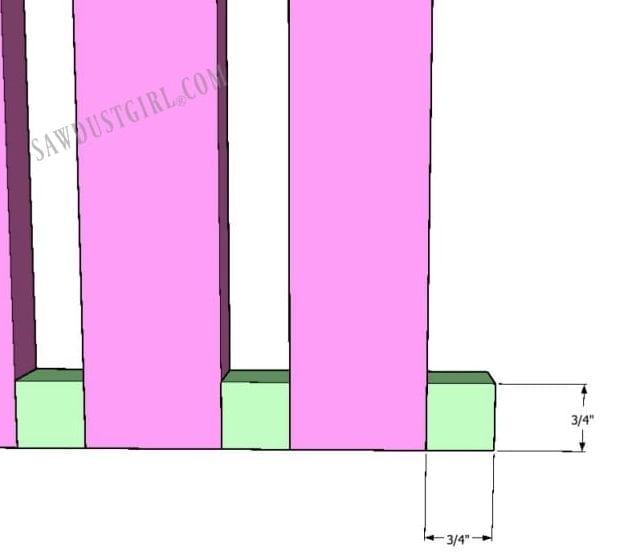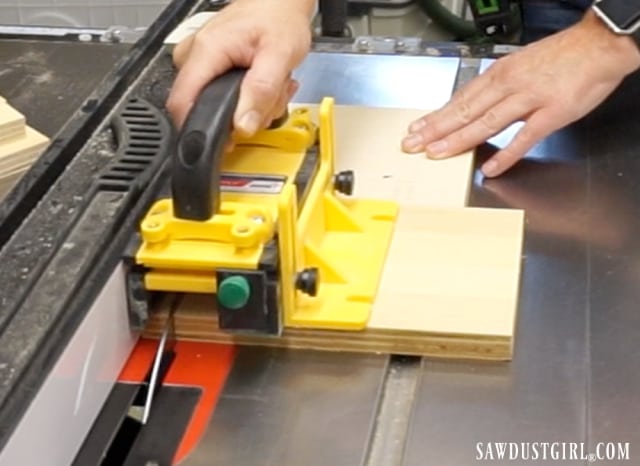 Glue the brackets together
To build the bracket, apply glue to the inside of one "side piece" and stagger the "arms" and spacers. The top piece is an arm, then a spacer…ending with a spacer. Apply glue generously to all sides of the pieces where they touch another wood surface.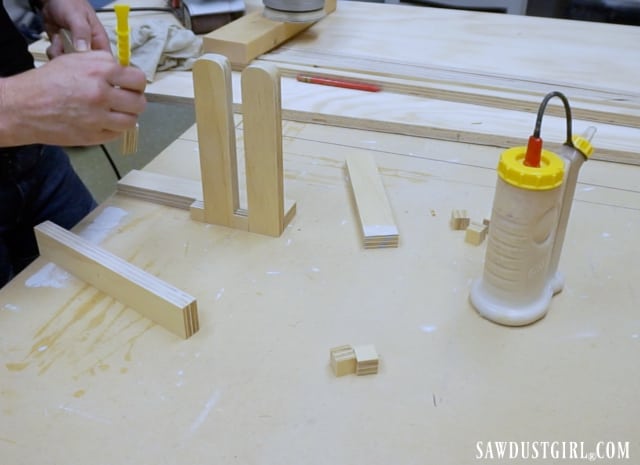 Next, apply glue to and place the remaining side piece.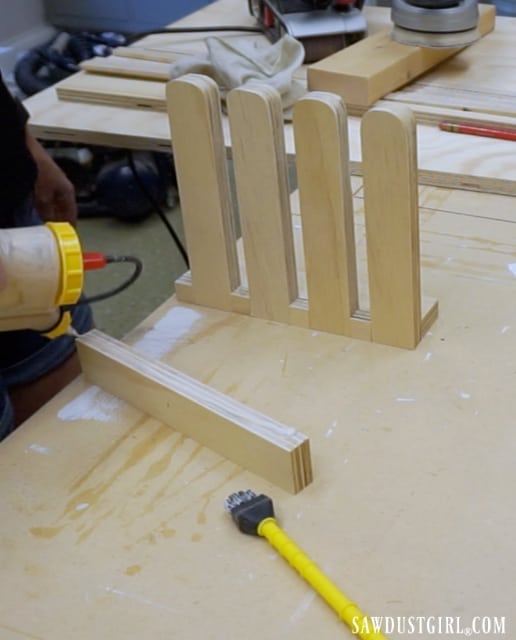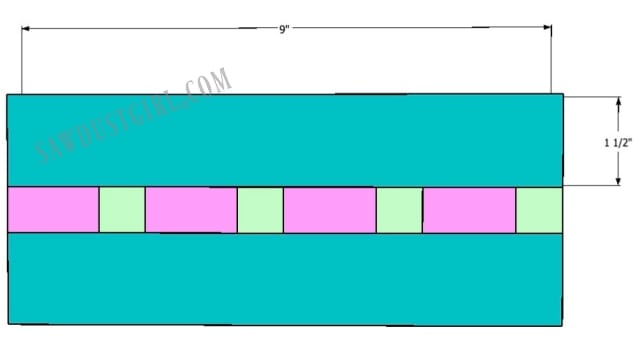 There are no fasteners, just glue, holding this bracket together. I placed a scrap of paper between my bracket and another scrap of wood in order to lift the bracket up off the table and get better leverage for my clamps. Sometimes the pressure of clamps causes the pieces of wood you are glueing together to raise up on one edge or the other. In order for these brackets to work on the French cleat wall, they need to be flat. I placed another scrap of wood across the width of the bracket to keep both sides flat while the glue set/dried.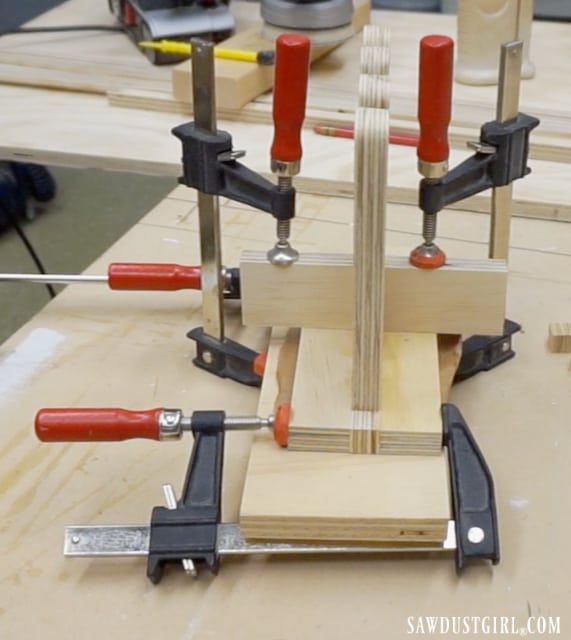 The French cleat wall is made up of plywood strips that were beveled at a 45º angle. Each storage device that will hang on the wall receives the opposite half of that cleat. The total width of the bracket is 3 3/4″ wide so I cut and beveled a piece of plywood to make that cleat. The height of this cleat is not important. What is important it that if you are making multiple brackets, the cleats are all exactly the same height. (So they all line up.)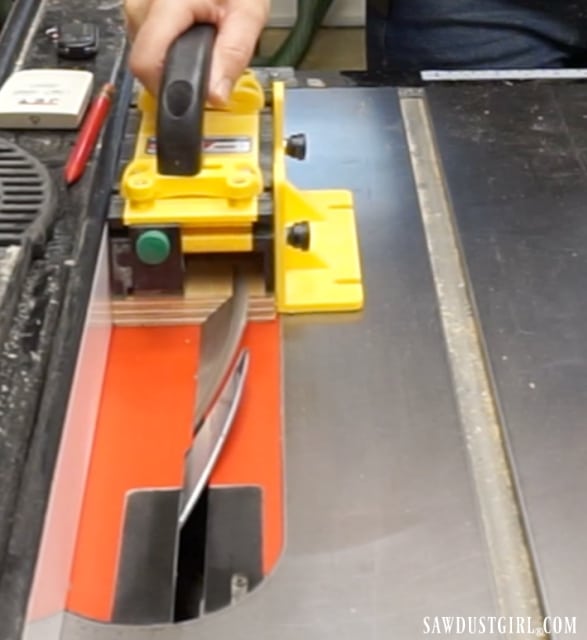 I attached mine with just glue and clamped it together until dry.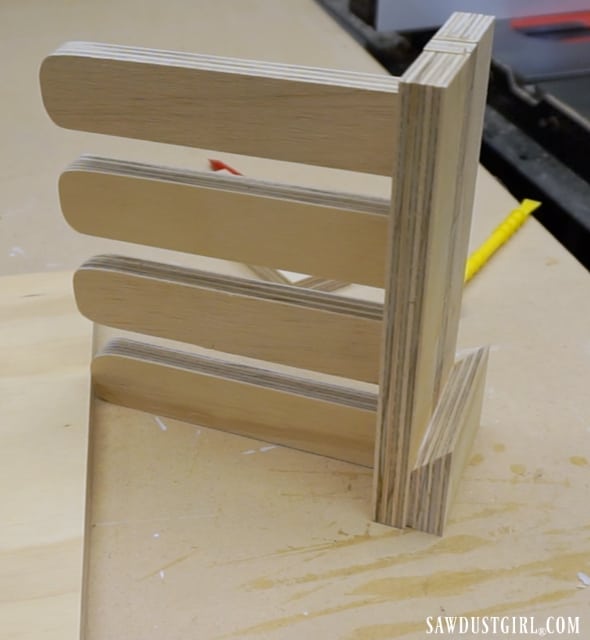 Obviously, make sure you attach the cleat with the angle facing the correct way so it slides into place and holds the bracket on your French wall.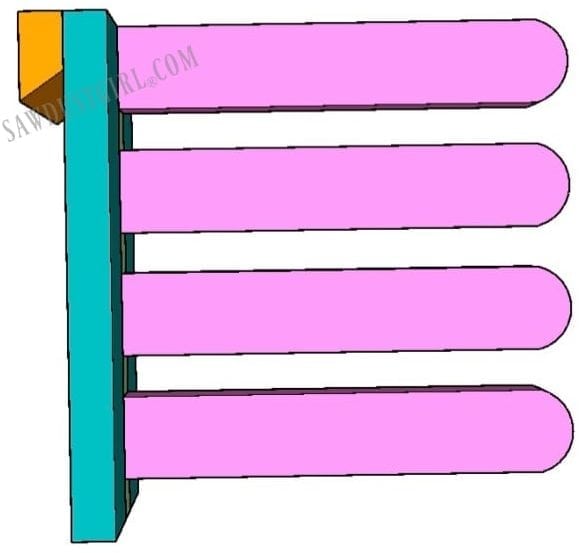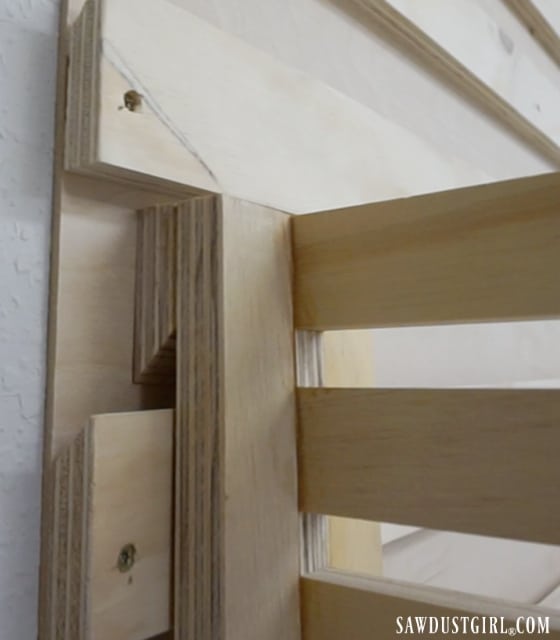 You could use these brackets even if you don't have a French cleat wall system. You would just need to drive a screw through the side of the bracket and into a wall stud. Depending on your available space, that might be a good option too.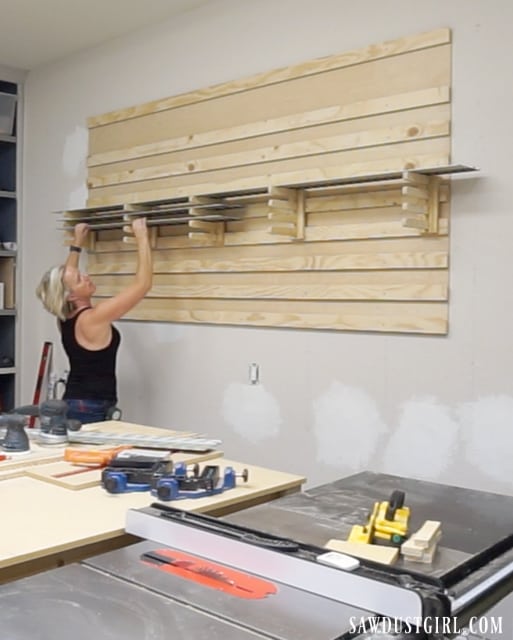 French cleat system or not, I LOVE having these tracks off the floor, not tilted against the wall, getting knocked into and falling over. I use my tracks everyday so I need easy access but out of the way when I'm not using them. I am very happy with this storage for my track saw tracks!