I use my mobile work cart to store tools on job sites (whatever room is under construction) but this would be a great storage cabinet in an office or craft room as well.  I'm sharing these free plans for a mobile work cart for anyone that wants to make one. This work cart is about 36″ tall with 4″ casters and 24″ deep.  Make adjustments as needed if you want a different size cart. Happy building!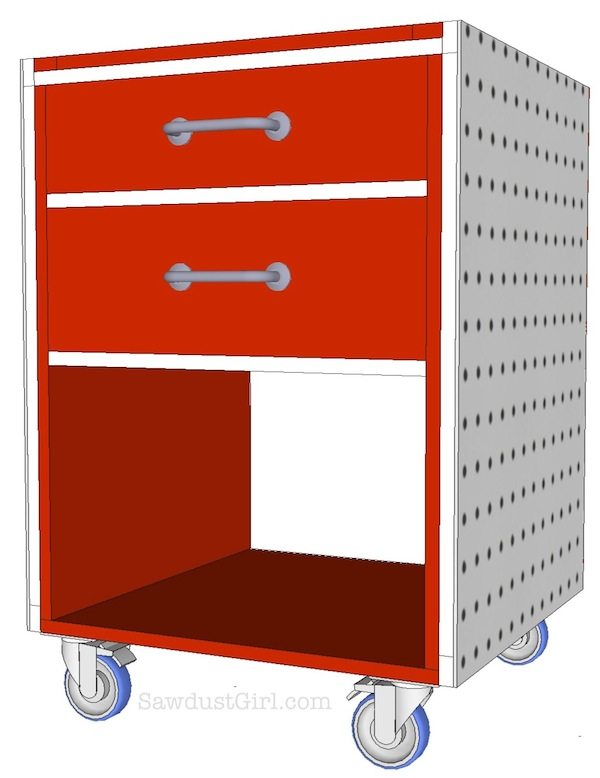 Materials
3/4″ MDF or Plywood

2 @   24″ x 24″  (top and bottom)
2 @  24″ x 30″  (sides)
2 @ 24″ x 22 1/2″  (shelves)

1/4″ or 1/2″ plywood

1 @ 24″ x 32 1/4″  (Back)

Peg board

2 pieces  32 1/4″ x 24 1/4″

1 x 1″ Stock  (Either rip MDF or Plywood scraps or buy pine)
Wood glue
1 3/4″ nails or screws
4   casters  (Like these 3″ casters

or

4″ casters

from Rockler.)
Build a Mobile Work Cart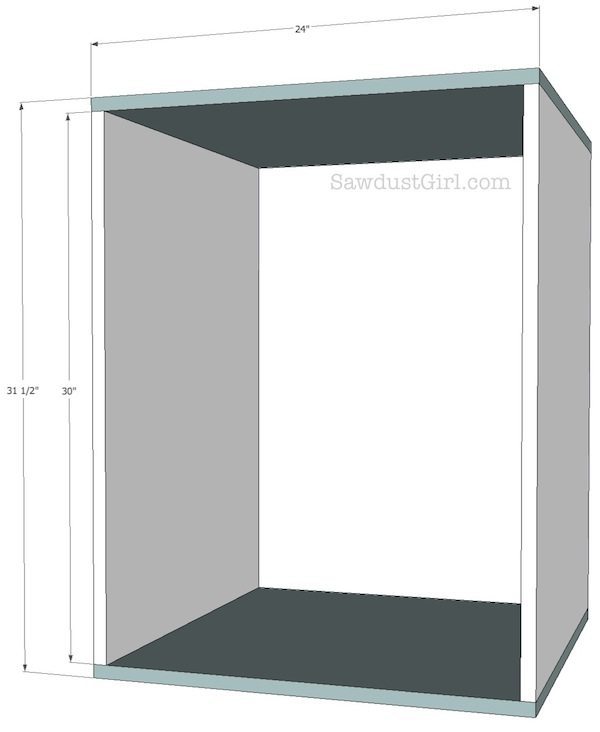 Attach the top and bottom to the sides with EITHER 1 3/4″ screws or nails and wood glue.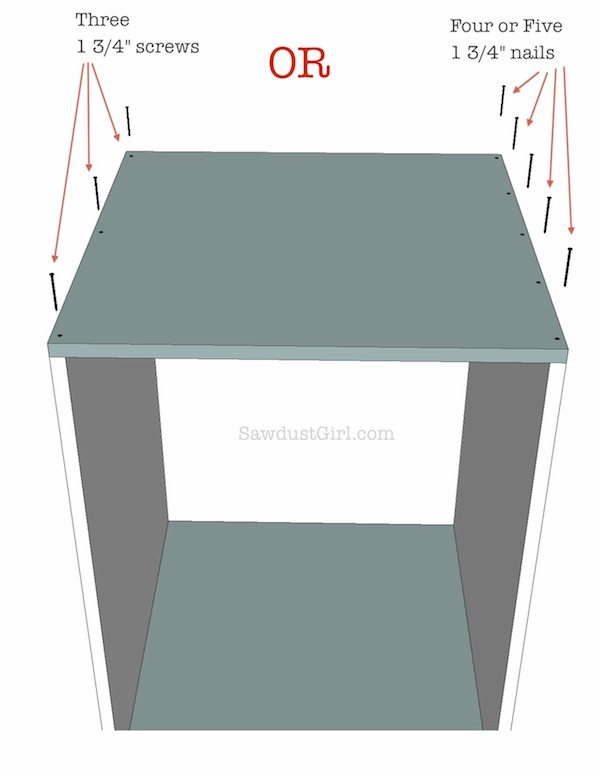 Attach the two shelves with wood glue and nails or screws.  You can space your shelves as you like.
(I like a shallow shelf at the top for smaller items.  Then a slightly larger shelf making sure the bottom portion is big enough for large tools like circular saws, drills, nail guns, etc.)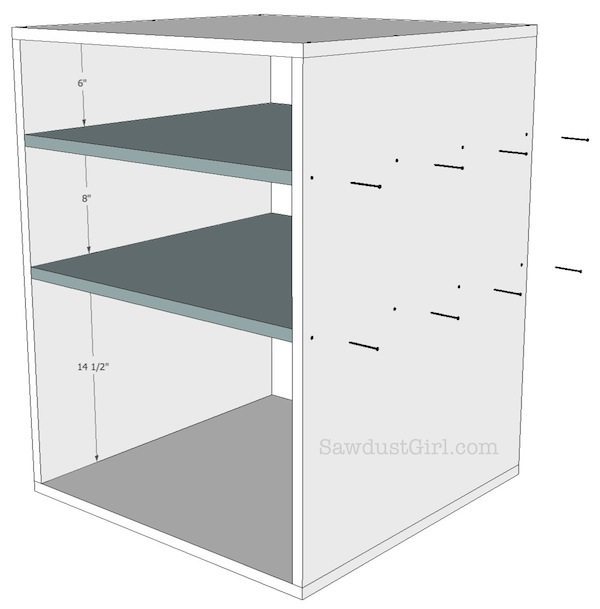 Using glue and small brad nails, attach 1 x 1 strips around the edge of the top to prevent screws, screwdrivers and other small items that you set down from rolling off the edge.
Attach your back with 1 3/4″ nails or screws.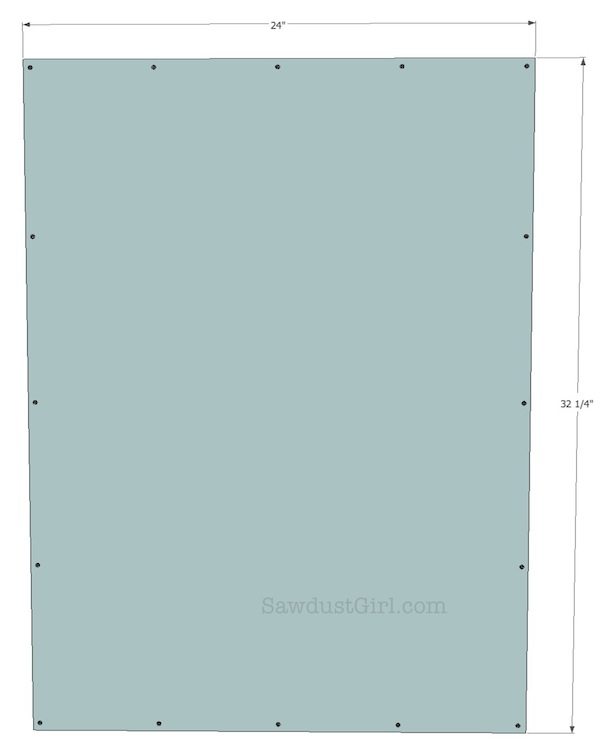 Attach 1×1 stock around the perimeter of each side with glue and nails or screws.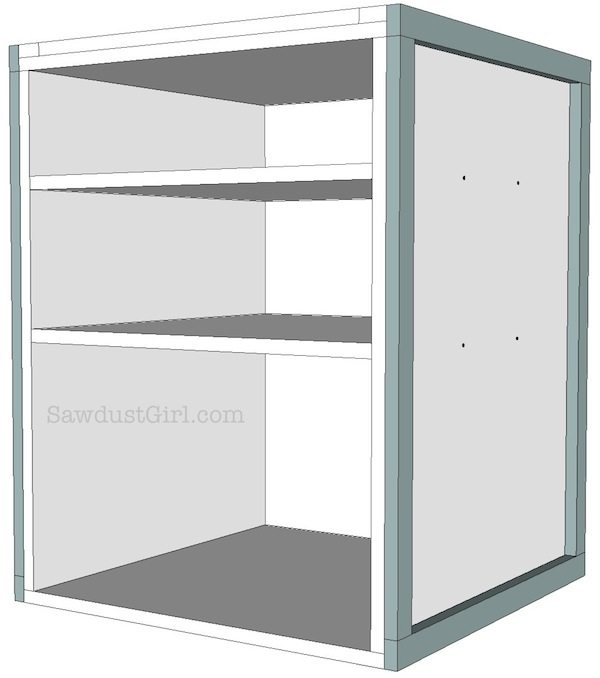 Use nails or screws to secure your pegboard to the 1×1 cleats.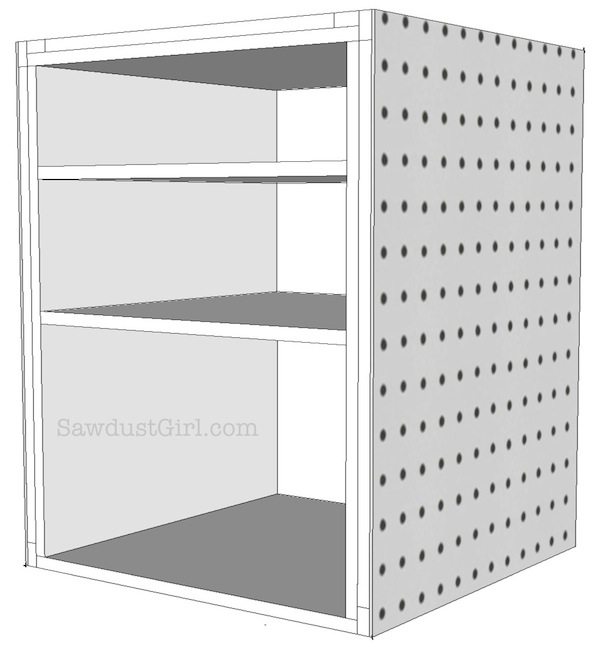 The cleats create space behind the pegboard so your pegboard attachments will hook on.  There are all kinds of fun pegboard accessories you can use to keep your tools and gadgets organized.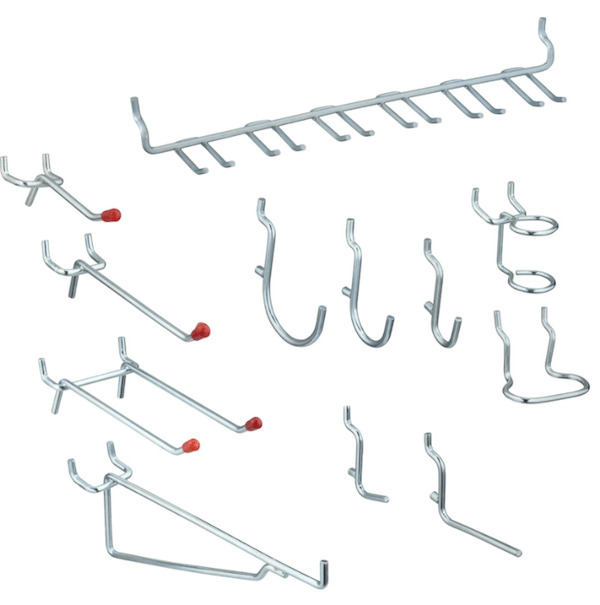 Attach your casters.  I usually use washers and washer head screws to secure casters to mobile work carts.
Then you can add  cleats to the front of your shelves like this so tools won't roll off.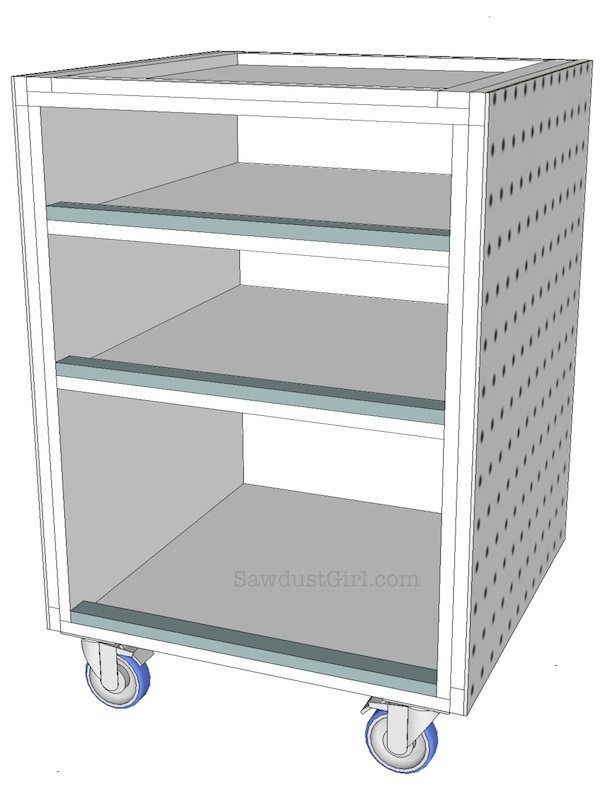 Or you can build drawers.  I personally like drawers but it's more expense and more work so it's totally up to you.
You can finish your rolling work cart any way you like.  Poly it, wax it, paint it.  I think it might as well be finished in a bright, fun way because that would make working more fun too!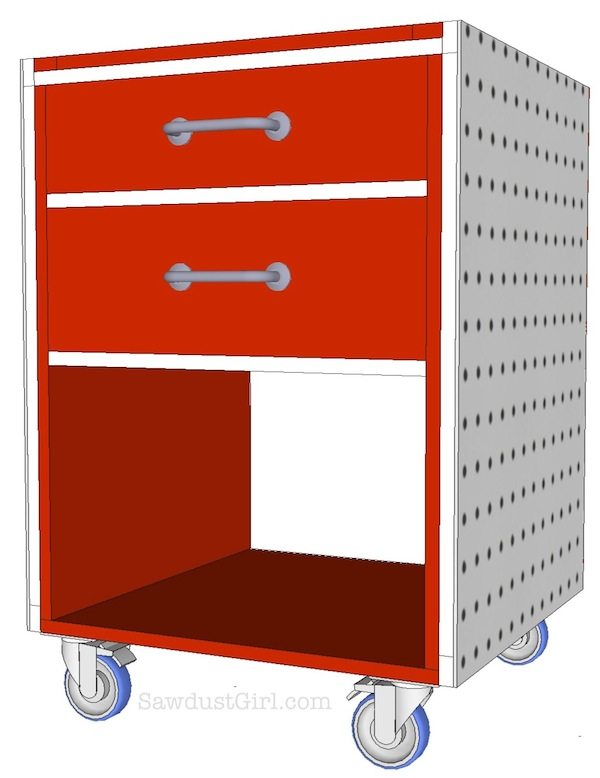 You might also like these other workshop projects and free plans.