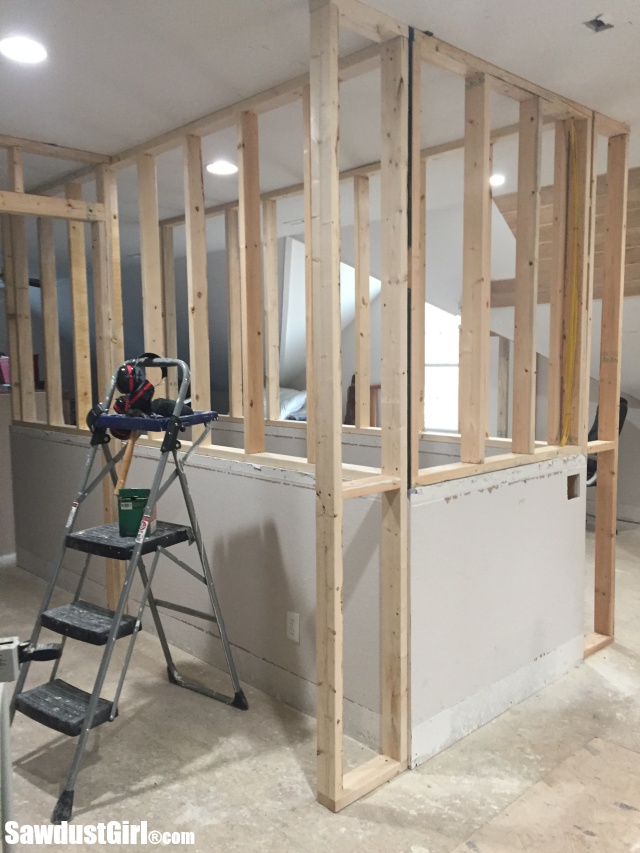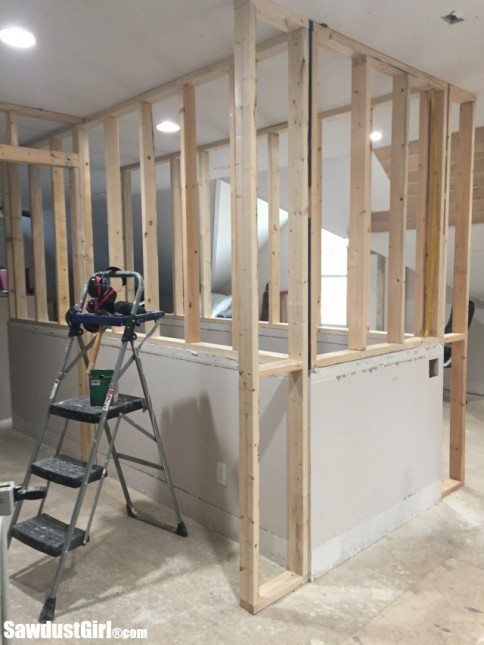 I'm creating usable space in my loft by extending the stairway walls.  I want to make use of as much vertical space as possible, especially since a lot of my vertical space around the perimeter of the loft is stolen by those dang slanted ceilings.  I'm not sure what the advantage of half walls around the stairway would be.  Possibly the idea was just to create an "open feeling".  I think there's enough space in the loft to keep a spacious feeling AND make use of more vertical space by extending these walls up to the ceiling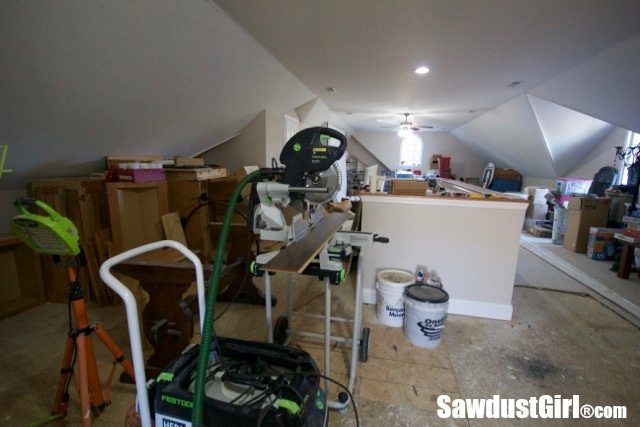 Creating usable space by building up
Framing is a good job to do with a helper and Penny was willing.  We assembled the walls pretty quickly.  Framing straight walls with a flat ceiling is pretty easy, unlike my wonky wall on the angled ceiling.  I don't think we spent more than a couple hours putting these bad boys up.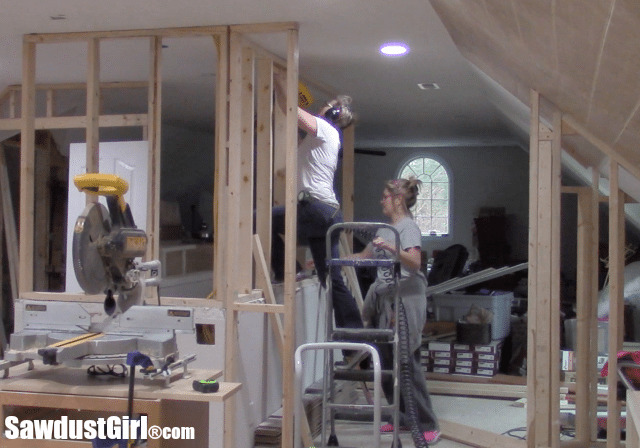 In addition to building the stairway walls up to the ceiling, I extended the wall on the end by 14″ on each side.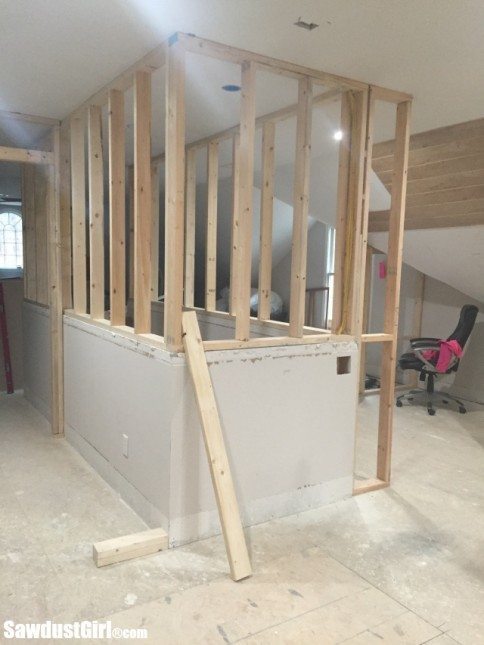 This view is standing at my craft room island, looking towards the opposite end of the loft.  I'll put my cutting table in front of that wall.  Behind the 14″ extensions, (on each side of the stairs), I'll put floor to ceiling, shallow storage cabinets and/or bookshelves.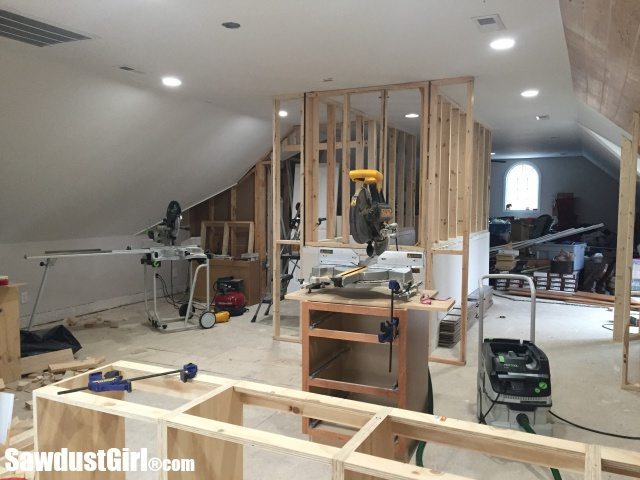 Another area where I'm creating usable space is on the left side of the picture below.  I framed the far wall out for a pocket door so you could enter the powder room from either side of the loft.  I decided I'm going to put a wall there instead of a door so I can have a whole corner of functional awesomeness instead of wasting that potential in favor of a walkway to a powder room that I can access by walking around the stairs.  It's like 20 steps further– I think I can handle it!
p.s.  Wes helped me get my countertop material cut and carried upstairs so I'll be working on finishing the countertops this week.  I'm SO excited about how this space is starting to look!