While we're on the subject of kitchen planning…
I've gone back and forth on the subject of double ovens.  I had one in my first house and thought I hardly ever used both at the same time.  So in my next house I just did a single.  Then on many occasions in that house — I wished I had a double.
I tell you what — anything would be better than this piece of crap!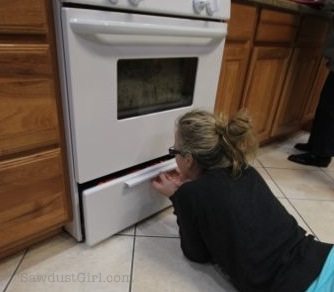 I want a double electric oven in this house.  Gas cooktop.  I like the dual fuel functionality.
When we bought this house, there was no oven at all and we bought the cheapest oven we could find because we knew we would be reconfiguring the whole kitchen at some point.
I thought I had at least purchased a dual fuel oven…I did not.
Who ever thought putting a broiler on the floor was a good idea?  That's what I'd like to know.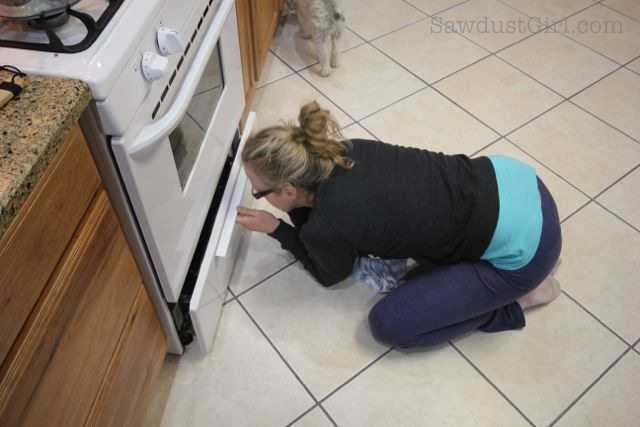 I guess there's no other place to have a broiler on a gas oven.  The flames are on the bottom of the oven and if you want to toast the top of something you have to put that something below the flames.
Whether  I eventually get one or two electric wall ovens in this house — anything would be better than this.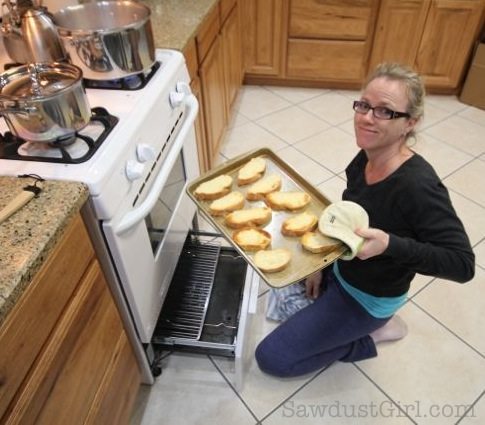 Seriously!