This is how you last saw the new pantry.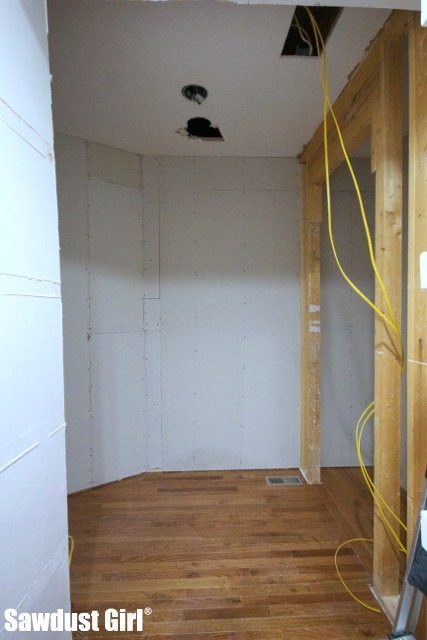 I originally was going to leave this door frame in place and use the new "closet" we framed behind it as a cute little wine storage area.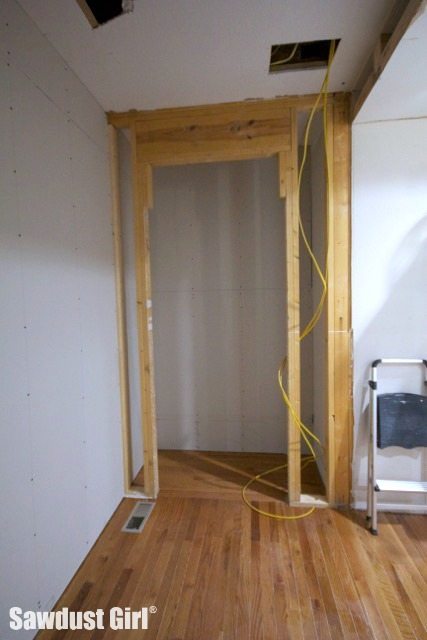 BUT, as I started playing with pantry cabinet layout designs I realized this framing was just bossing the project around and not allowing me to best utilize all my newfound pantry space.  This is not a load bearing wall and no reason to keep it.
So I tore it out which meant I had to patch some drywall and flooring.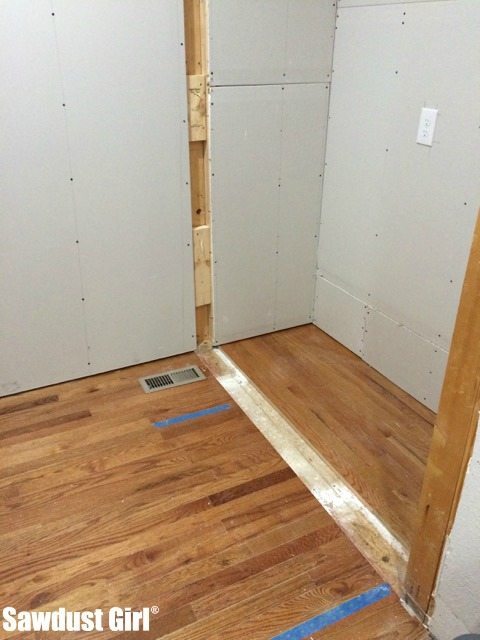 Not pretty but don't care!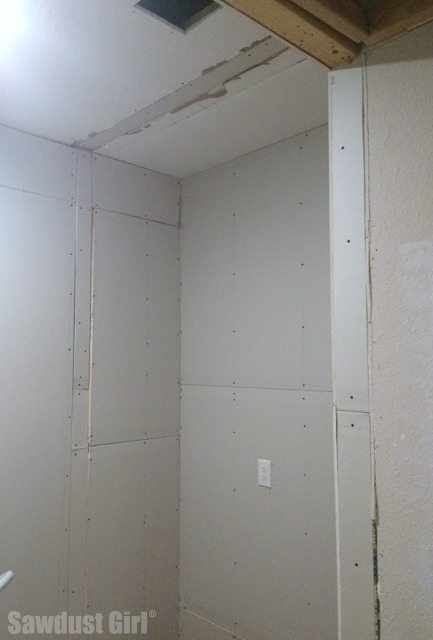 And now I'm for sure done tearing out the old pantry and focusing on building!