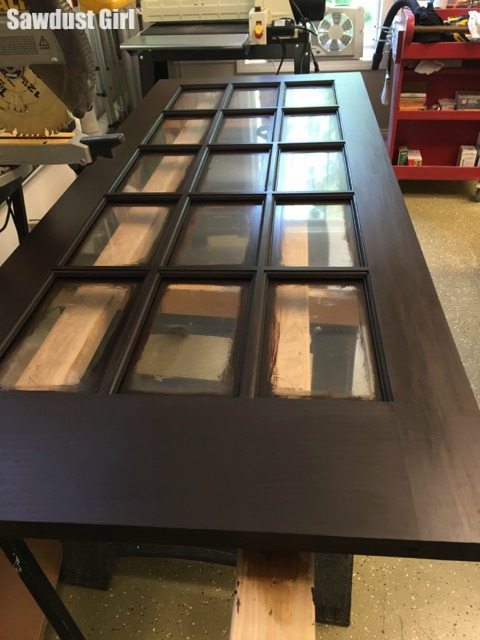 Last week (and a half) I showed you a new project room that I started on a whim while waiting for my Pantry countertop finish to dry.  I framed in my office walls including a rough in for a pocket door.  However the pocket door frame kit that I purchased was missing some key components so I had to wait until we got back from our road trip to finish it up.
Guess what I installed right when I woke up morning after we got back home?
Door tested and approved!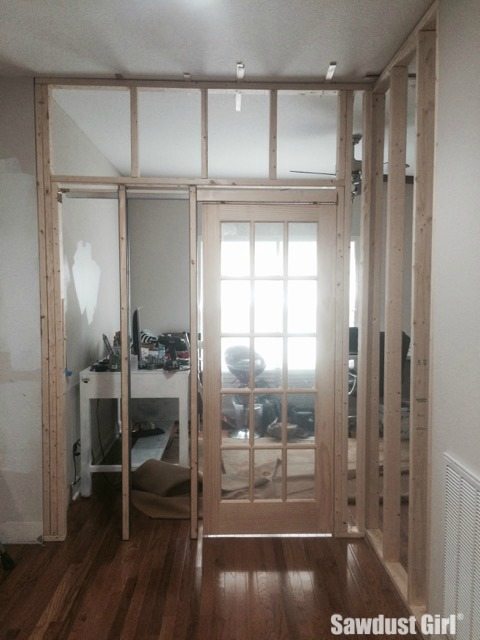 And then immediately removed so the finishing could begin.  I DIDN'T EVEN PAINT IT!  I want a really dark door and thought about painting it black but went with some dark stain instead and love it.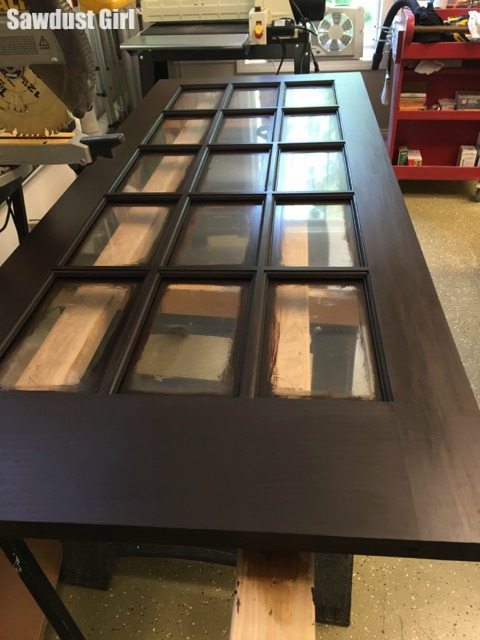 I even got some drywall installed on the pocket door wall.  The adjacent wall is still open because I'm going to plank it so decided not to waste time/materials to install drywall under it.  I had to rip out and trim the existing plank wall before I could move forward on the new planks…and I have 20 other more important projects in the works right now so I'm leaving it as is until I have another 4 hours of waiting for something to dry and then I'll knock it out!  (In 4 hours – 5 days!  You know how it goes.)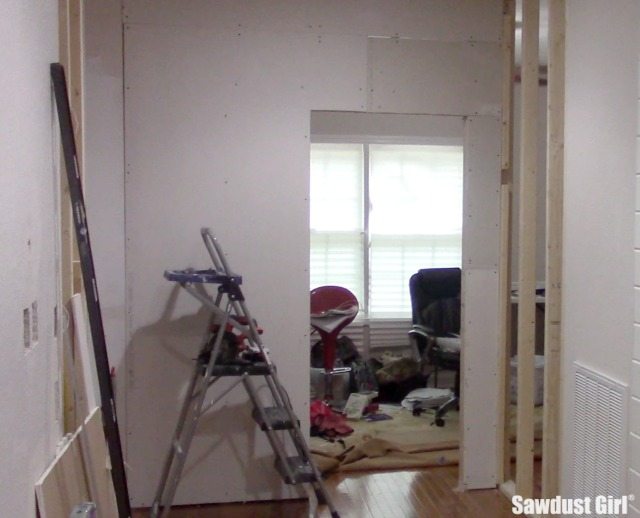 BUT, I did complete the drywall on both sides of the wall that is getting drywall so at least I finished the drywall for that room.  Until I skim coat!  Shudddddder.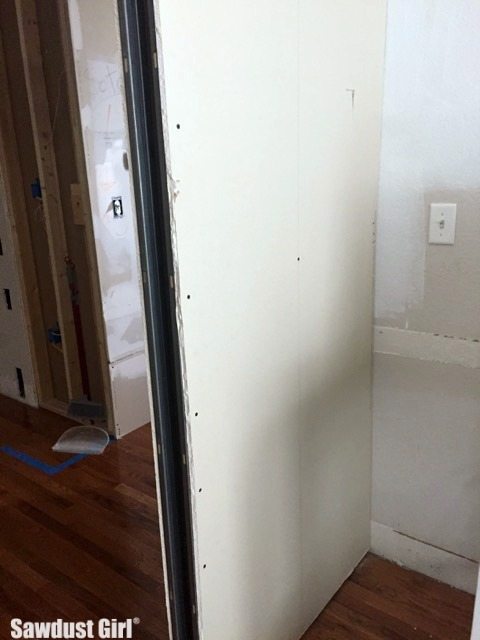 But like I always say, "Progress is progress no matter how small"!  I'm making tons of small progress all over the place.  My whole house is a hot mess but a whole lot of tiny steps forward will eventually add up to "everything is done" so I'm staying jazzzzzed about what I'm getting done.  Even when one cabinet takes me 4 days to build.  I'm staying jazzzzzed.
Wine bottle and stemware storage cabinet in progress.  Stay tuned!  I keep thinking it will be finished yesterday so I have NO IDEA when it will really happen — but hopefully it will be worth the trouble!  🙂