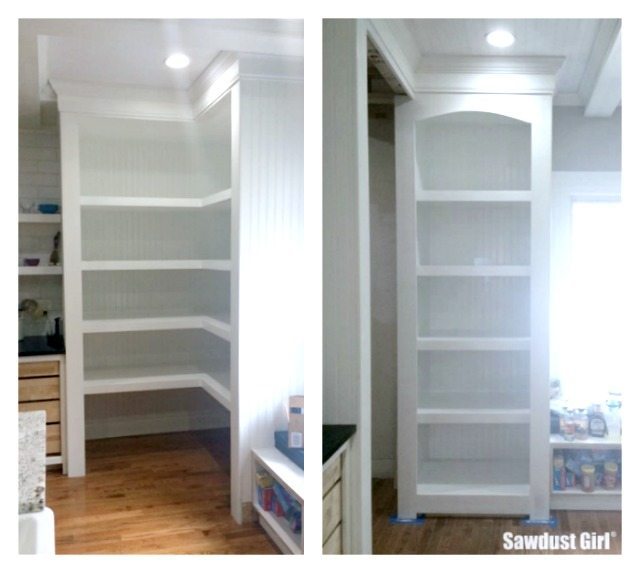 The pantry remodel is coming right along.  I've got all kinds of awesomeness going on IN the new-new-new pantry and I took care of business on the part of the old-new-new pantry that I left in tact.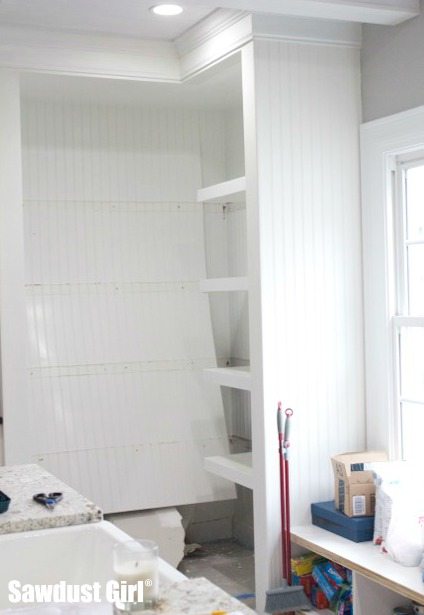 I had to add a left side to the cabinet first and then create a cabinet bottom.  Before it was open on the bottom but now I plan on carrying the baseboard around it so I needed to raise the bottom to the proper height.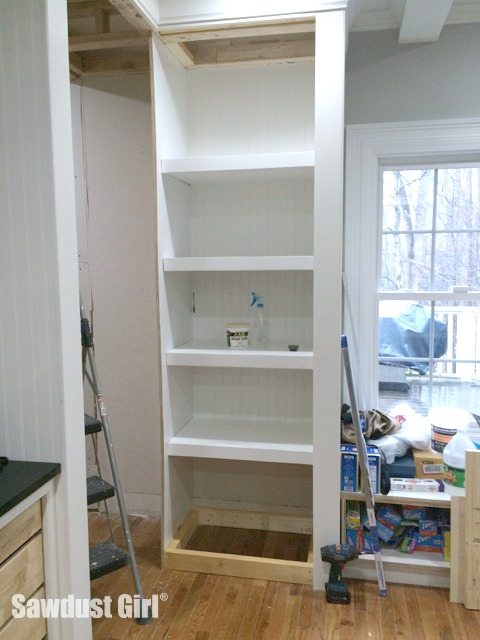 I cut the shelves as straight and evenly as I could during the Pantry Demo but there was a LOT of caulk and putty needed!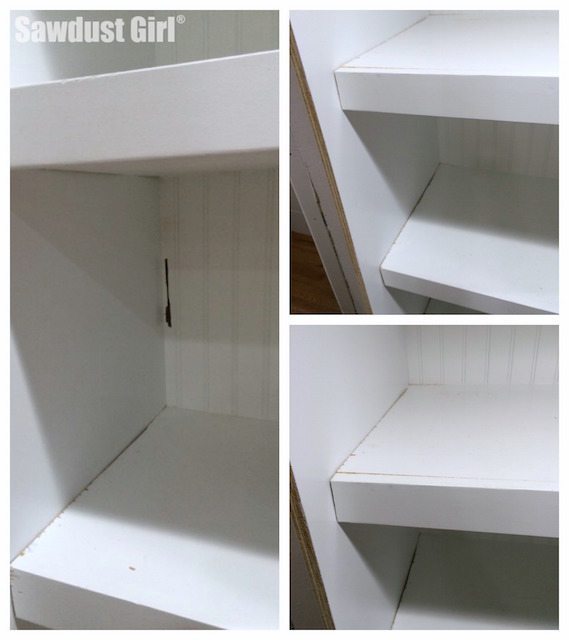 My new display cabinet needed a left faceframe stile as well.  I used glue, nails and pocket holes to attach. (And then another layer of caulk on those shelves!)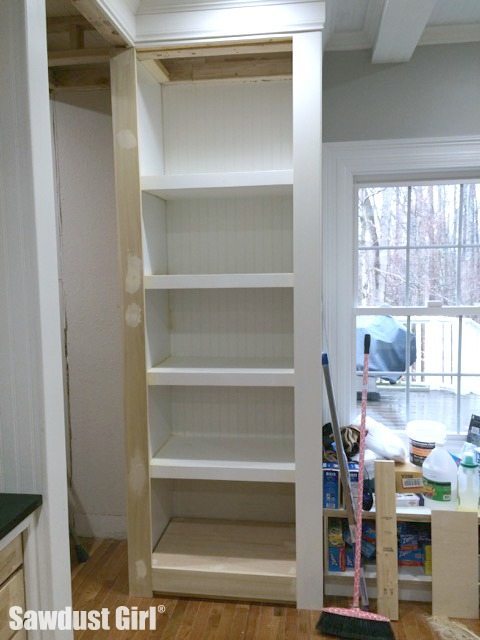 Then I spent an entire day on the arch!  I cut and installed exactly three arches.
Third time's a charm.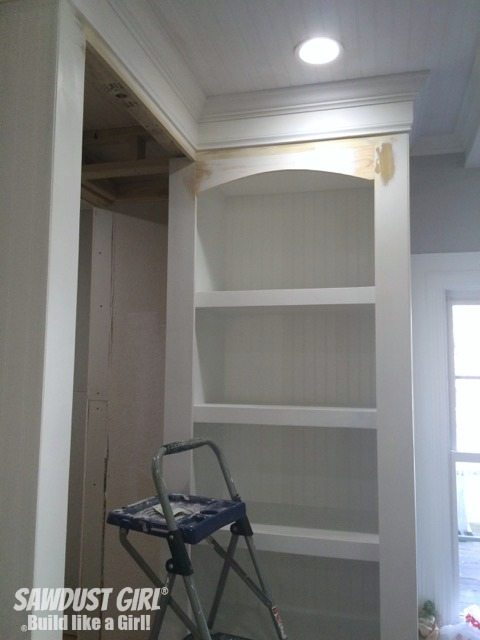 Wish I would have taken a picture of each one but I was too mad after I'd spent all the time cutting, sanding, installing only to stand back and hate it!
At first I was thinking I'd shape my arch like my decorative toekick design.  But I didn't like that.
Then I created a very deep arch.  Cut.  Sanded.  Installed.  Hated it!
I had a hint of a desire to do something a little tiny bit unexpected with my arch but it turns out I'm a "classic design" kind of gal when it comes to fixed elements and permanent structures.  Finally I created a pleasing proportioned arch, installed it and my eyeballs are very happy with how it turned out.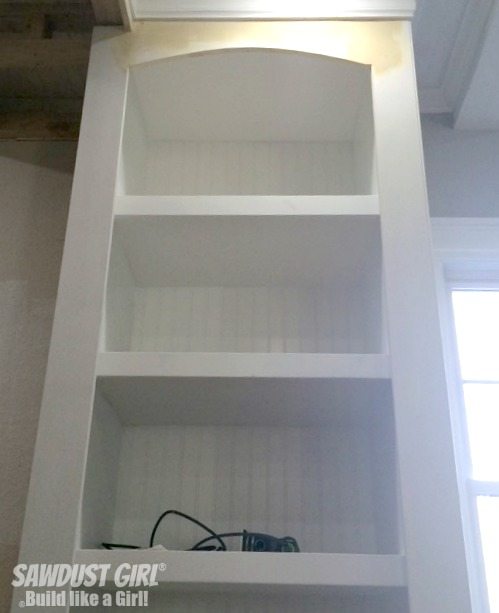 Each time I removed an arch and headed back down to my workshop I had a tinge of guilt about spending so much time on a detail that had nothing to do with the functionality of the cabinet. In past homes I have sacrificed some elements of the remodel that I wanted in favor of just getting it done as fast as possible because it's SO difficult to live in a house while you remodel it.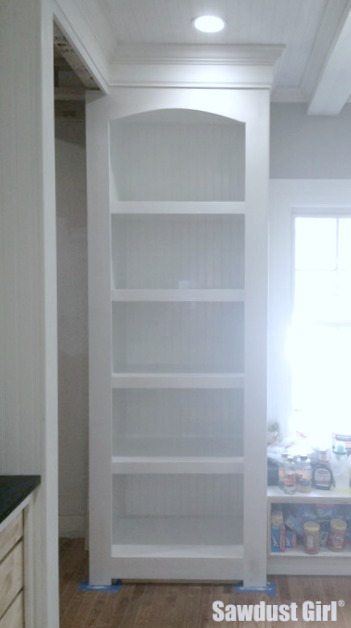 I don't want to do that in this house.  So I spent a whole day on one stinkin' arch.  'Cause I wanted a stinkin' arch!  And now it's done and there's no regret.  Boom!