Dear company that produces ANY PRODUCT that requires assembly or installation, do you read your own manuals before you put your product on the market?  I don't think you do.  It would be a good idea because you should know if your manuals make sense or not.  If they don't, I think you can do better.
(This is not a real instruction manual.  It's one I made up to represent the stupidity I've seen recently.)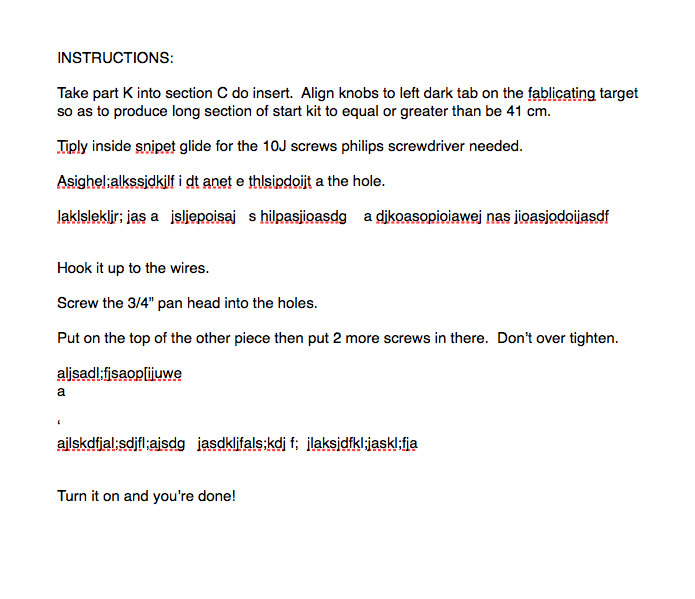 When I pay money to buy a product, I expect to be able to use said product.  If you produce and sell a product that  has to be  "assembled at home" or "installed", it is your responsibility to provide adequate instructions to walk me through the installation or assembly process.
It shouldn't be difficult.  Here are a few tips if you're confused as to what consumers need in their instruction manual.
It should be written by someone who speaks the language that the manual is written in.  Not translated.
It should be written by someone who has actually installed or assembled said item.
It should be proofread by someone else who has also installed or assembled said item.
Then it should be "TESTED" by several consumers who have no affiliation with the product or process.
If it passes the consumer test then you can go ahead and send it out to be put on the shelves at stores.
I sure help this insight helps — 'cause currently YOUR INSTRUCTION MANUAL might SUCK!