My mother always told me, "Never say never"  but that does not apply when using power tools.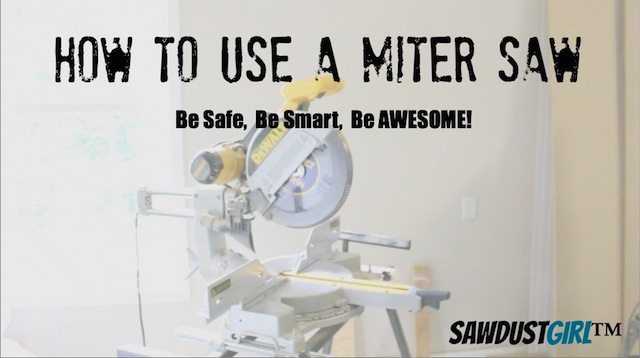 There are a few "never" and "always" rules to follow when using a miter saw.
NEVER:
Never cross your hands, arms or any other body part over the path of the saw blade.
Never start the saw when the blade is touching the wood.
Never wear jewelry
Never wear baggy clothes
Never wear glove
Never operate a power tool under the influence of fatigue, drugs, alcohol or medication that advises you against operating heavy machinery or driving a car…
Never use power tools when you can not focus 100% on what you are cutting.  Do not allow distractions in the same room with you and your miter saw.  🙂
ALWAYS:
Always wear eye protection!
Wear ear protection
Wear a dust mask
Wear close-toed shoes
Follow safety, use and care instructions provided in your specific tool manual.
Use common sense.
Be safe, be smart and be awesome!