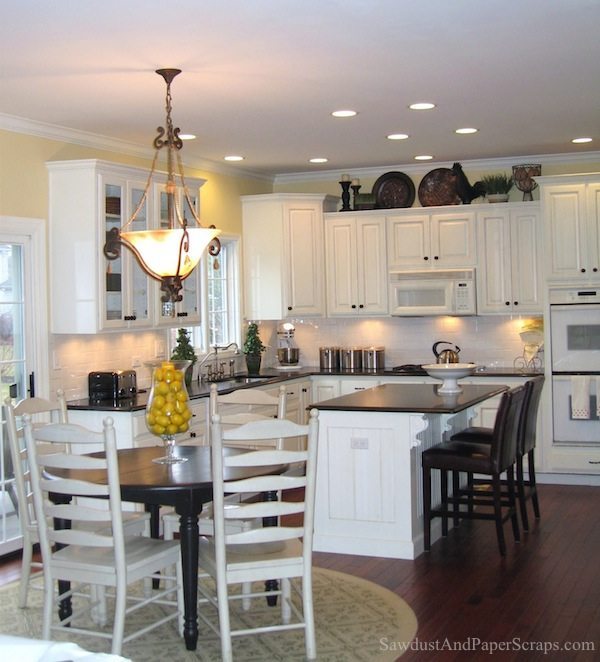 I finally got around to cleaning after the kitchen remodel, so I could take some after pictures.  It still isn't quite finished.  Someday I might get around to some window treatments and another someday new appliances.  The cabinets were nice (raised panel-classic design), just ugly so all I had to do there was paint.  I also applied beadboard and corbels to the island to give it more substance and painted the walls and molding. It's amazing how much of a difference paint can make.
Here is it looked like before.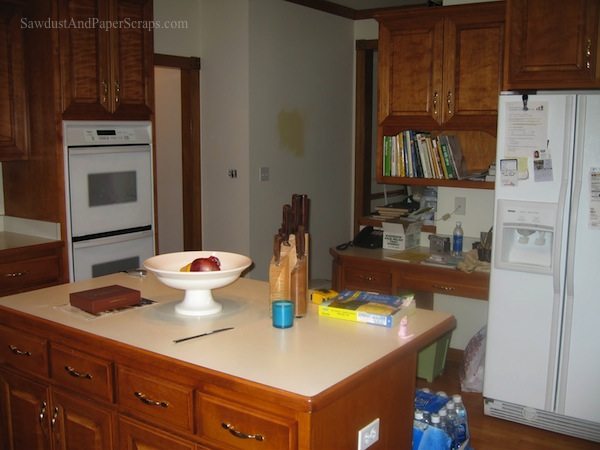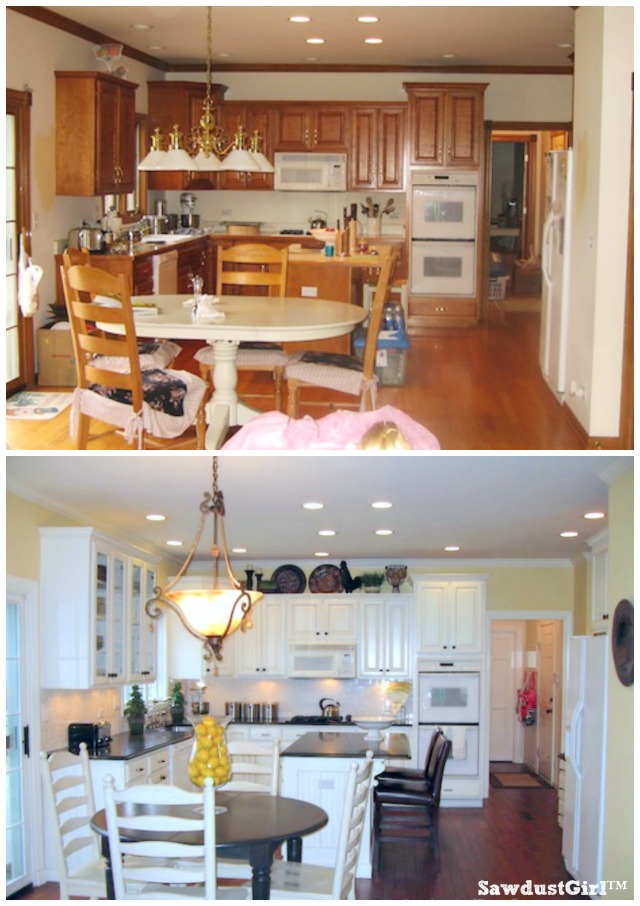 See the space between the cabinet and patio door?  There was room there for a lovely garbage can if a person wanted to put one there.  I did not, so I removed the existing upper cabinet and built 2 new upper cabinets and an additional base cabinet.  Then I made one of the existing base cabinets a slide out garbage cabinet.  I built the uppers 14″ deep to fit larger items like chargers or serving dishes that don't always fit in a standard 12″ cabinet.