I've been working nonstop for like 2 weeks and it's just barely starting to feel like I'm getting somewhere. There is lots of back work to do before things start coming together. The air return got moved to the hallway — yeah!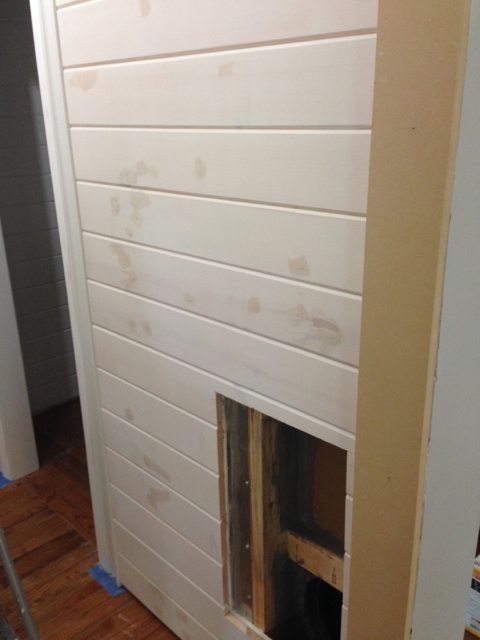 We removed a vent on the other side of the room where the return went in so replaced the old return with a vent so I had a lot of floor patching to do covering the removed vent…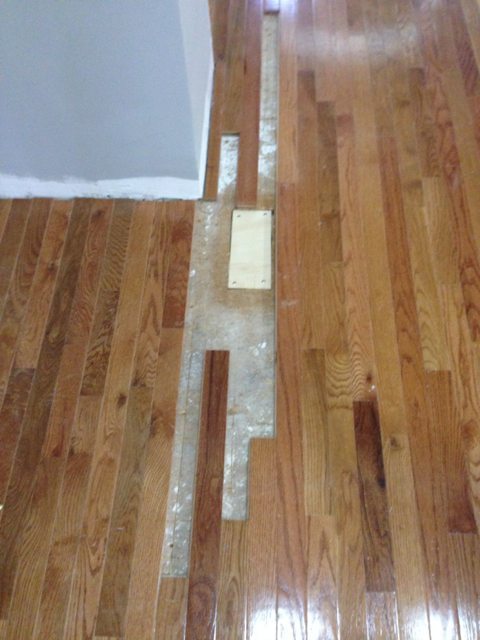 …and filling in where the old return was. Remember it was in a big bookcase. There was no flooring all around that area so I had to fill it in.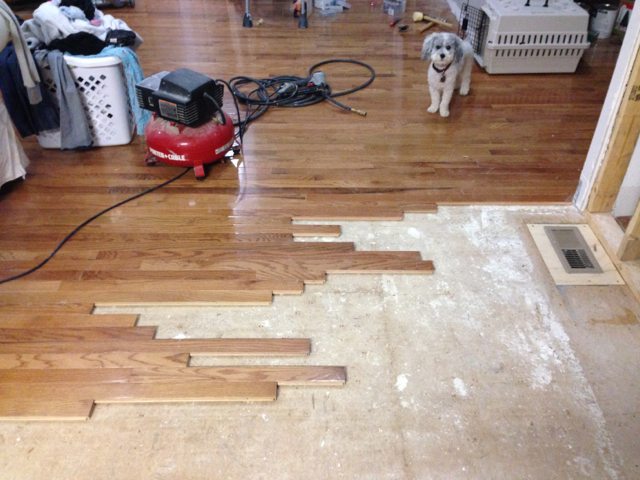 Then I had to patch some more floor where the vent had to be moved over where the window is being replaced by a door and to create a logical transition to where I framed in the new kitchen entrance doorway .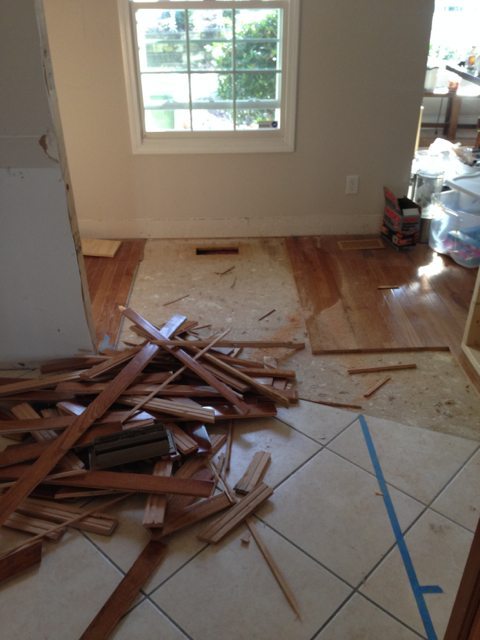 And this is the current state of the kitchen.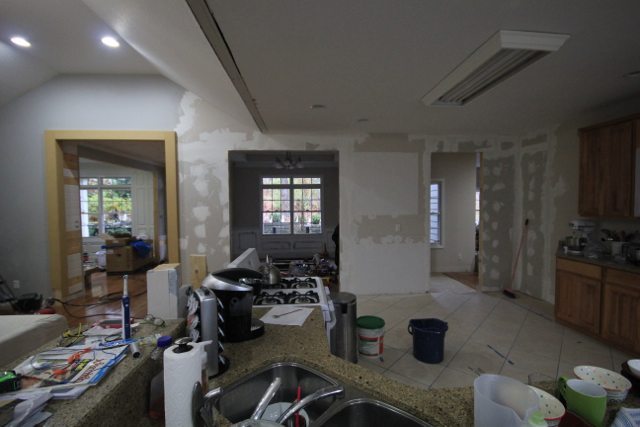 All the appliances are being delivered today so I'm clearing out the dining room so they can sit in there while I build the cabinet for the oven and cooktop.
And I have jury duty next week so we'll see how quickly that comes together. I guess there's never a convenient time to have jury duty but this is REALLY not a great time but what R ya' gonna' do? This is a perfect example of "life getting in the way" but it'll all get done. Sooner or later.