So I showed you  my laundry room plans yesterday and told you that I had ordered my sink and faucet and was just waiting for them to arrive.  Well my faucet arrived yesterday evening and it is beautiful.  The nozzle pulls out so I can easily bathe Brody.  Yeah!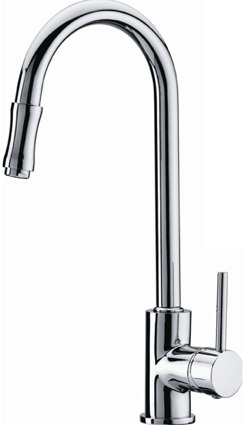 It's a Kraus faucet in chome. I bought mine from Amazon but found it cheaper on Overstock last night when looking for … I'm getting ahead of myself.
So, I'm waiting on my SINK to get started building this entire side of my laundry room.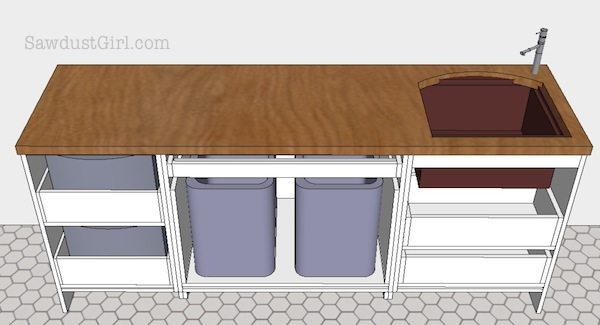 After I opened and admired the faucet, I went online to see when my sink would be arriving.  It hadn't even shipped yet!  Darn – diggity darn! And because I find "shipping SOON" too vague for my timeline,  I canceled the sink order and started looking for other options.
I really like the first sink I ordered.  The shape was right and it was a black granite (like) material so wouldn't scratch or show scratches easily.  Which is important because Brody has sharp nails.  Anyway…  While searching for the same sink elsewhere that might be shipped asap — or found locally, I could not, for the life of me, find it.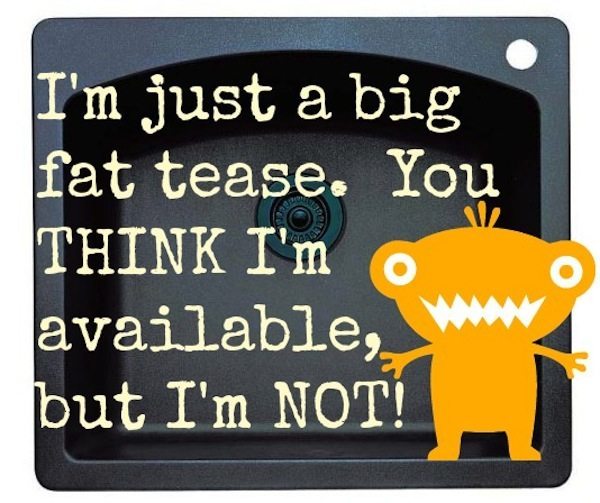 I'm going to go with stainless steal and put a silicone mat in it for Brody's bath.  OH well.  The great thing?  I found a sink that is just as deep (9″) but a couple inches narrower so I won't have to build such a wide cabinet which will help with the rest of the plan.  (I was pushing it to fit the laundry baskets I bought into the drawers I planned.)
So it turned out for the best in the end.  I found the best sink at the best price at Overstock.  While browsing that site, I spotted my exact faucet for $20 less.  And then the same sink with an added under counter soap dispenser for the exact price I paid at Amazon.  Dang!  I'm not returning  mine and don't even want the under cabinet soap dispenser but many of you mentioned it in your suggestions on facebook for Dream Laundry Room design elements so it caught my attention.  And then I found TONS of really cool, pullout sprayer faucets with soap dispensers AND without for really good prices.  And they were the style I wanted in the first place but there were like $300-$400 and I was so not paying that.
I'm still not returning what I got because it's too much a pain but I might use it upstairs and get a new one for the laundry room!
So here is the low down of my choices: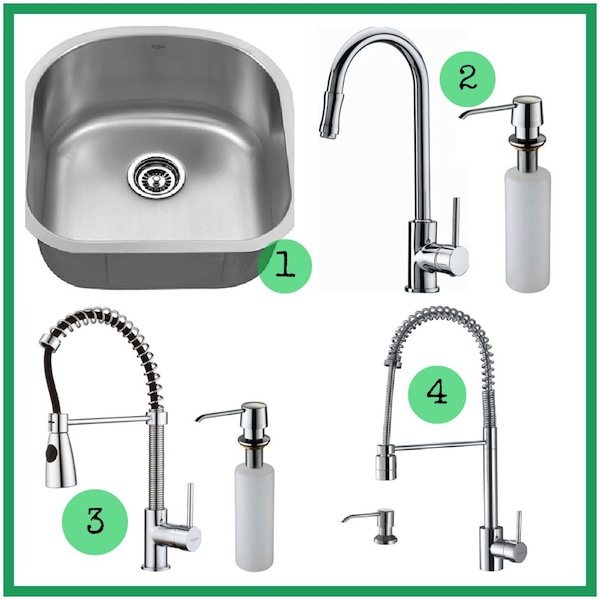 I like them both but I'm leaning towards #4.  I like the chrome pullout chord over the black one.  I'm kind of excited that my sink didn't work out.  Funny how that works out sometimes.