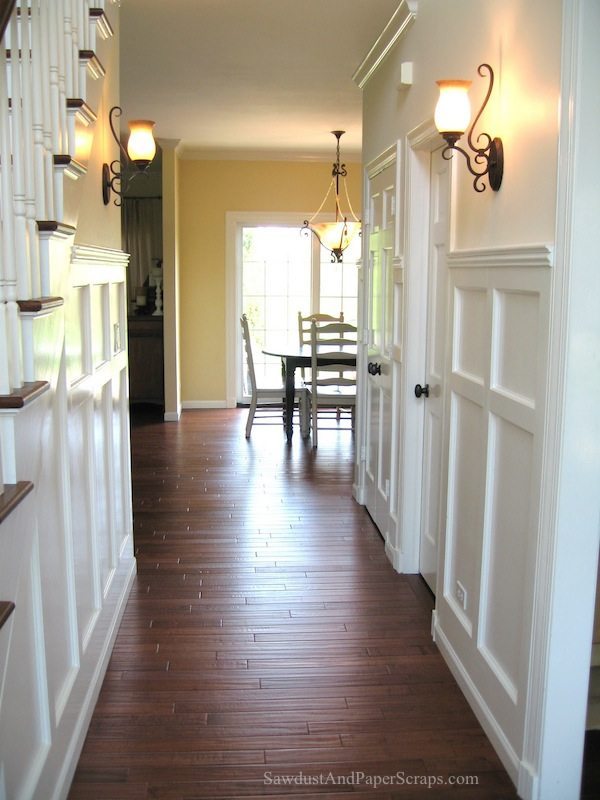 I wanted to brighten up this house and get rid of all of that awful orange wood.  I created this wainscoting by routering a bunch of MDF and nailing it onto the wall.  It was actually a lot of work but well worth it!
I don't have enough before pictures but you can let your imagination fill in the blanks.  The whole house was the same kind of ugly, entry and stairs included!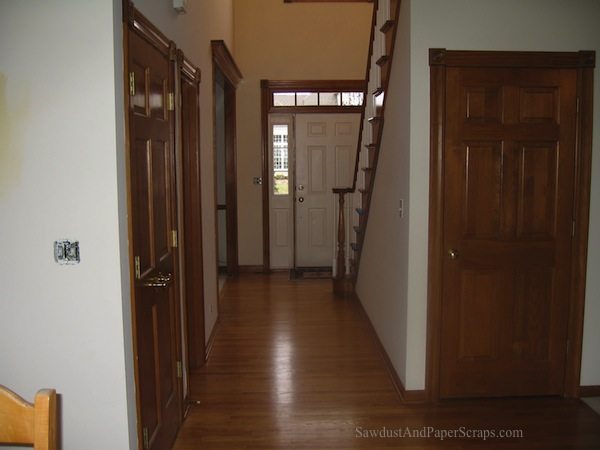 *Tearing out the carpet involved 2 pairs of big pliers and a lot of elbow grease. Just grab the carpet and pull with all your might.  Probably a good job to wait for a big, strong man to take on.  If you're impatient like me and want it done RIGHT NOW!  Just get ready for a GOOD workout and be mindful of your back.