There are about a million different kinds of tools out there and the right tool for the job can make all the difference.  Most of us can't afford to buy every tool, so I try to barrow tools I don't own  from friends and neighbors.  Especially if it's a tool I'm just going to need one time.  But I seem to be amassing an ever increasing amount of tools, so I'm becoming the tool lender.  If you are a tool lender you may encounter  the "Where Is My Tool Syndrome" .    You know, when you lend out your tool and a month later you go to use that tool but can't find it, and you kinda remember lending it out but have no recollection of to who?  This happens more the older you get!!  Well here's how I solve that syndrome.  Introducing  The Check Out Log!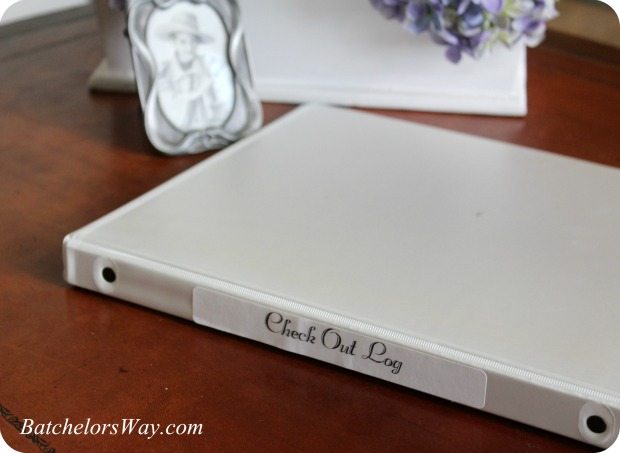 This is a simple notebook that I keep handy with a pen or pencil.  Inside I have a simple log I printed out to keep track of who's borrowing what.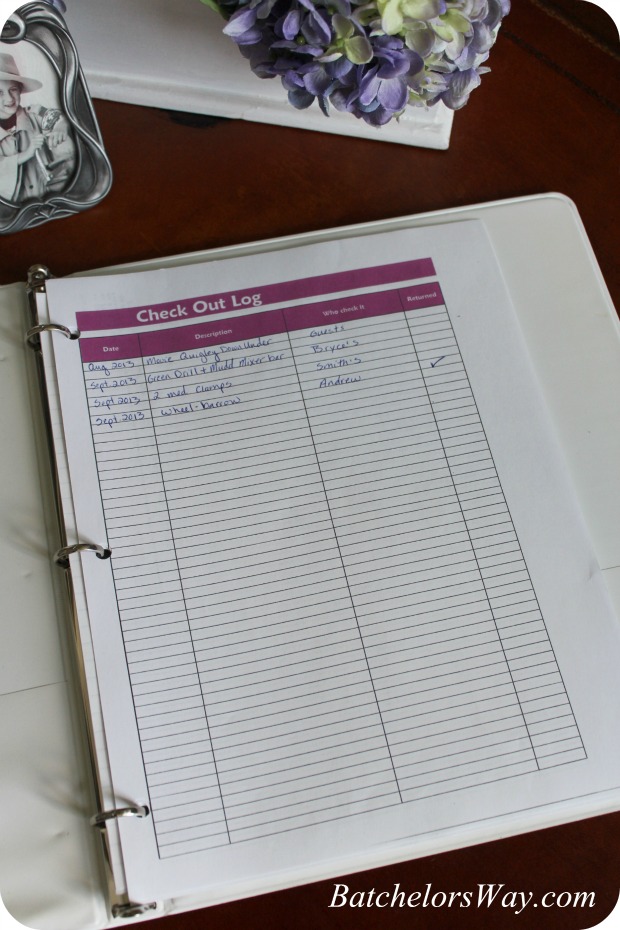 When someone barrows a tool I just record the date, the name of the tool, and who borrowed it. When the item is returned I just put a check in the last column.  I often record it right in front of the borrower.  This sends the message that I care about my tools and expect it back.  People tend to take better care of things and return them in a more timely fashion if they know you have a record of it.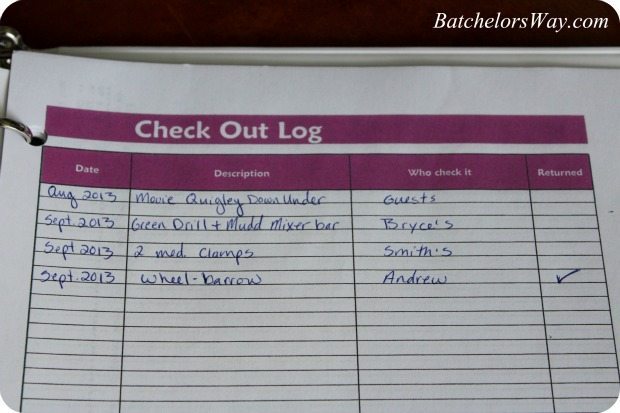 Truth be told, I use this same log for anything that gets loaned out of my house.  Including movies, books, games or dishes.  It's works great.
One of my loves is organization!  Come on over to Batchelors Way and check out other posts about organization like my Master Closet Reno.
Or how I added to my bathroom storage.
Or check out how I fixed our scooter parking problems.