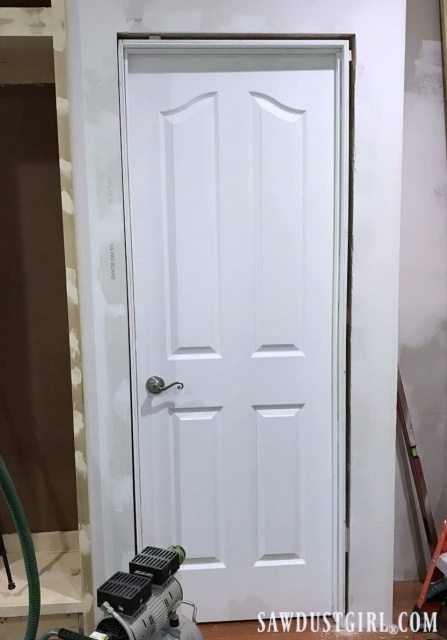 Installing doors is one of my least favorite jobs.  It's difficult.  I know it's not difficult or loathed by everyone.  But I LOATHE it.  But, there are four doors I need to install in this bathroom at some time. I've put it off as long as possible but it seems that time has finally arrived.   Because:
I'm planking the walls in the bathroom.  Then I'll prime and paint the walls and cabinetry at the same time with my airless sprayer.
I have to install the door casings before I can plank the walls because the planks terminate at the casings.
I have to install the doors before I can install door casings.
I hate installing doors.  But, I'm going to install some doors now.  I'm starting with the entry to the bathroom from Bedroom 1.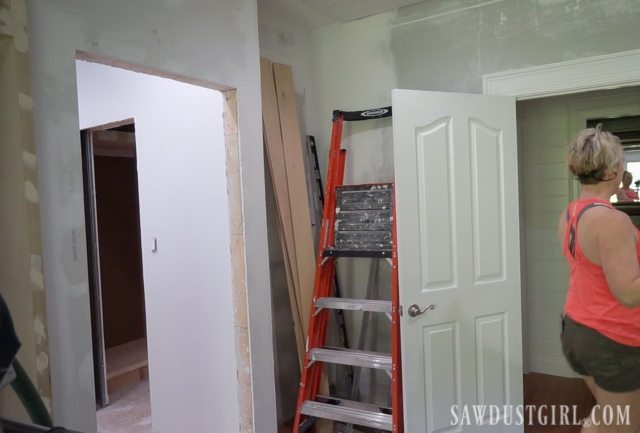 I removed two left-hand swing doors when I demo'ed the bathroom.  But in my new layout I need a right-hand swing. Lucky me, there is a perfectly sized, right-hand swing door between the master closet and bathroom that I can steal!  
This door and the powder room door both occupy each other's "swing space.  SO, if anyone leaves the powder room door open, and someone else enters the bathroom through the closet, the closet door BANGS into the powder room door.  It's quite startling.  And maddening if getting startled makes you angry.  Someone frequently leaves the powder room door open so stealing this door is a good thing for the relationships under this roof.  Legit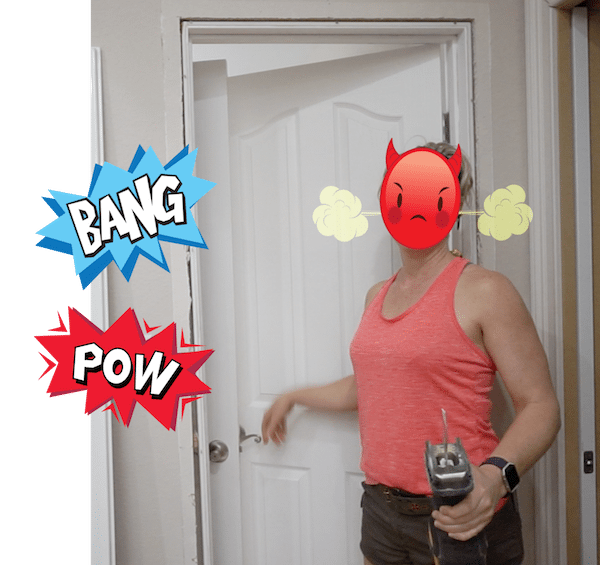 So, I stole that $@#&'ing door –and haven't looked back.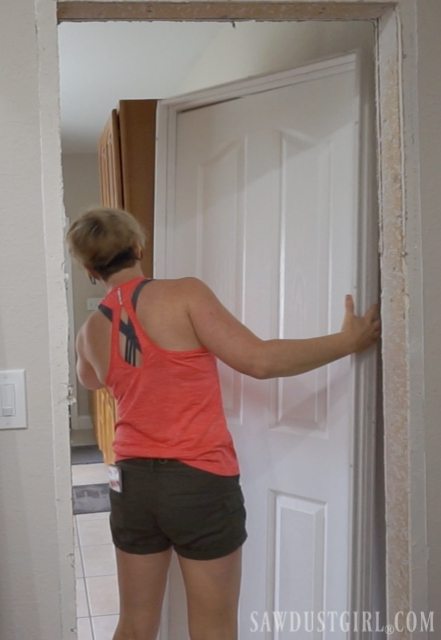 It's a prehung door so I lugged the door, frame and all, to the bathroom on the other side of the house.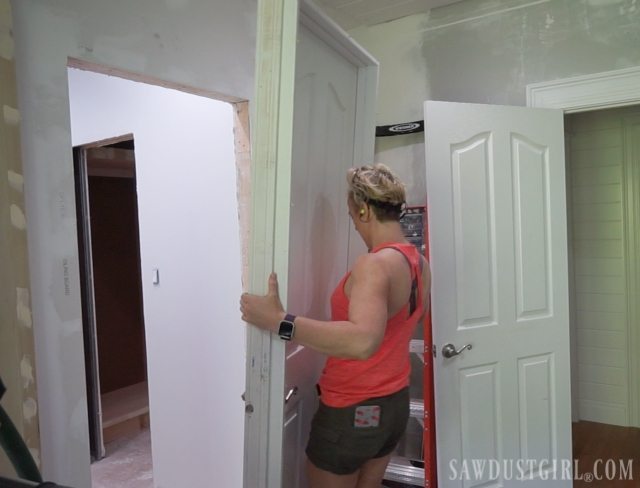 Then I leveled and shimmed, shimmied and jimmied and wriggled and whacked and nailed the door frame in place.  I opened and closed the door and kicked and tapped, here and there, until the door seemed to be in there as well as I could get it.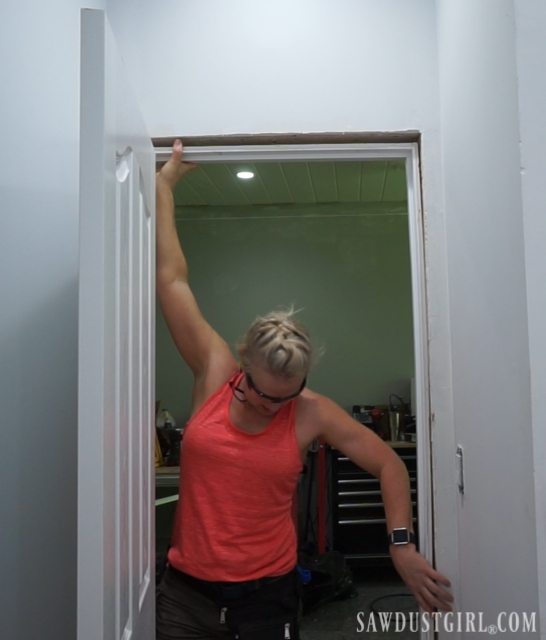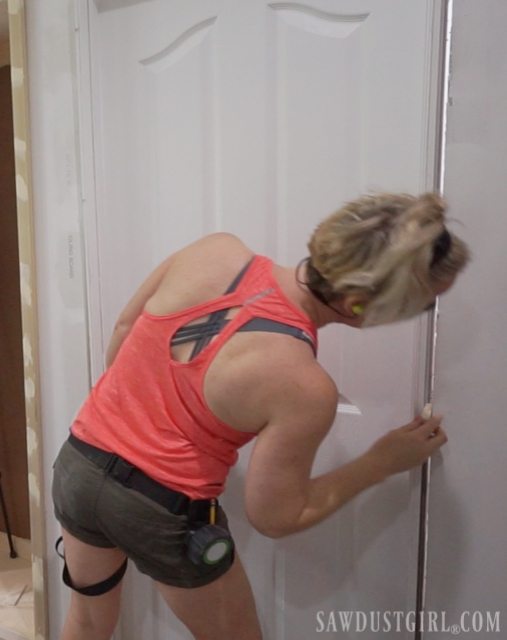 I posted my success on Instagram (and facebook) and commented on my painful 4 hours and how much I hate installing doors.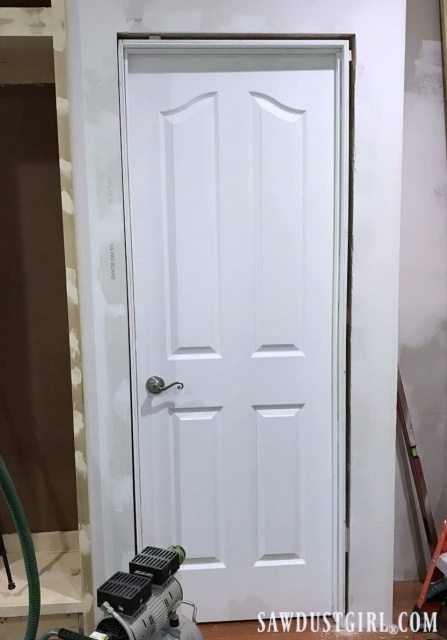 And then I got at least 30 comments to look up Gary Katz's tips on installing a pre-hung door .  So I looked him up and read though his whole process.  I then decided I did absolutely everything wrong!  Despite the fact that my door was in, was opening and closing just fine, and only had a slight cross-legging issue.  (A term I learned from Gary Katz!)  That slight cross-legging issue made me want to start over and try these new tips and see how that went.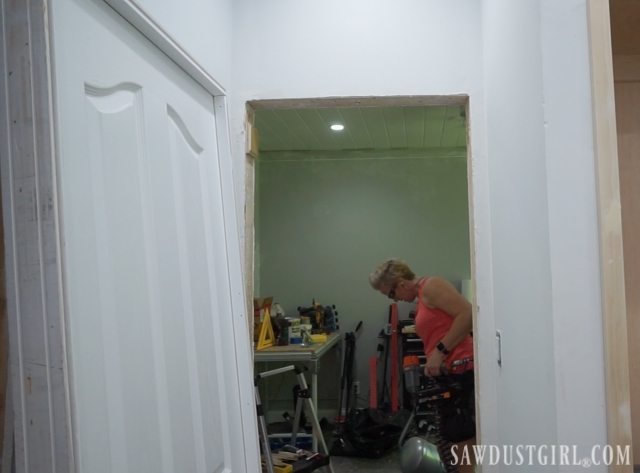 I still hate installing doors.  It's still a difficult loathsome task.  BUT, I did take care of that cross-legging issue so my door is installed a tiny bit better now than it was the first time around.  Worth another day and a do-over?  No.  But I'm glad I have a resource for trouble shooting the pesky issues that I can't iron out on my own.  So there's that.
I'm not going to go through Gary Katz's tips — you can read them first hand in his article on installing a pre-hung door .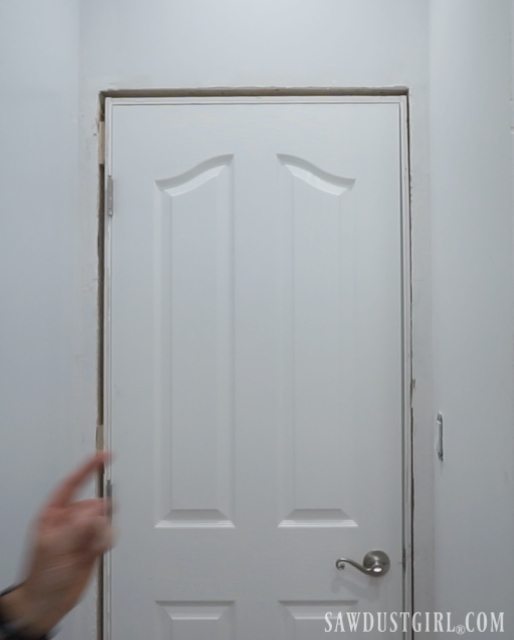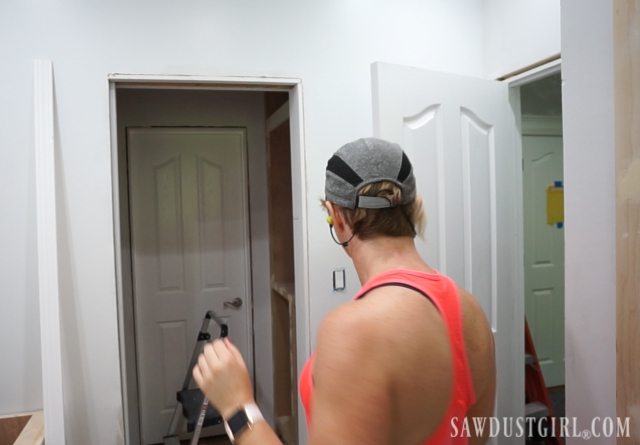 I went ahead and trimmed out the bedroom side with the 6″ wide, Bulked up Trim method I'm using on most of the doors and windows in my house.  The doors that don't have 6″ of clearance get a different treatment –and I'll show you that later.