Graco Nova 390 paint sprayer
a memoir
It's been a while since I used my big mamma paint sprayer.  The last time I used it was two years ago when I painted my Library?  Wow, time flies!  Well I pulled this baby out to paint my dining room ceiling and…well I couldn't remember the first thing about it.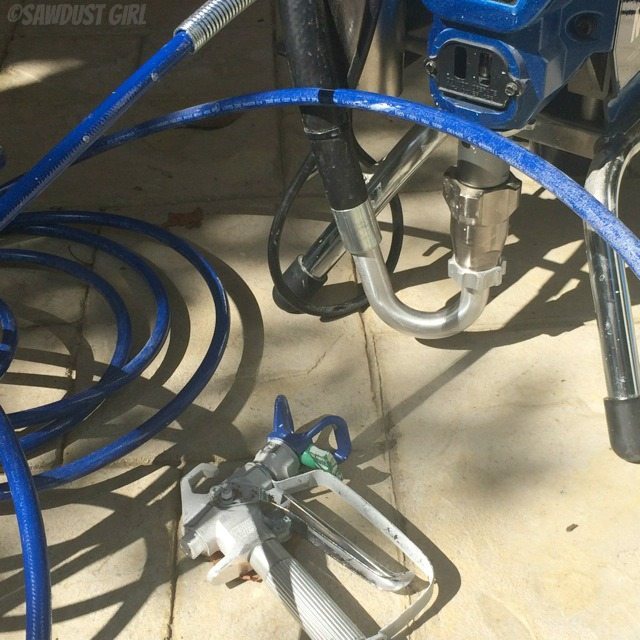 I pulled up the user manual to refresh my memory.  In reading the manual I became concerned that I might not have stored it well enough for the long term it ended up being stored for…of course I didn't expect not to touch it again for 2 whole years!
I searched on Google and YouTub, looking for articles or videos that might address my concern — I didn't find anything helpful.  Then I called around to find the phone number for "the guy" that knows everything there is to know about paint sprayers.  Tim repairs sprayers for the chain store I purchased mine from.  I called him up and he talked me through what to do if my concern evidenced itself.  If I tried them all and my machine wouldn't turn on so I drove 30 minutes so Tim could fix it for me.  A bit deflated that my ceiling paint job was going to be delayed.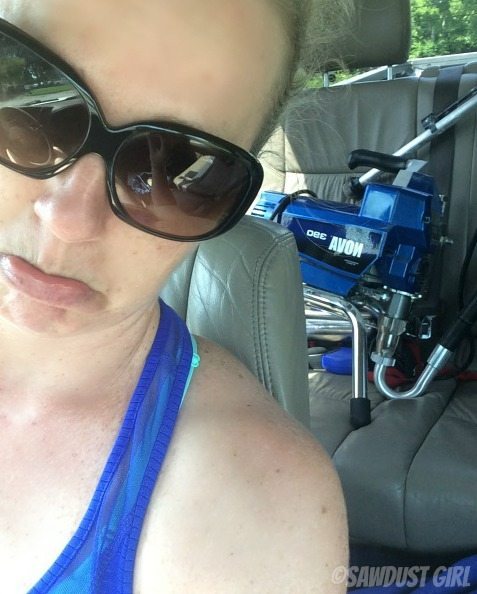 Tim spent 30 seconds with it and determined that I had not turned up the pressure valve which starts the motor.  Duh…and Yeah in the same breath!  Hey, I did say I couldn't remember a THING about how to work it with the passing of two whole years.  My brain doesn't harbor unused information that long.
The drive was completely worth it though because Tim gave me a refresher course on how to store it properly after I finished my project this time and I was determined to permanantly record all the pertinent information I just put back in my head so I could remember it all in another two years —  or whenever it is that I pull this thing out again.
A while back I wrote a post about basic information one might want when choosing a Paint Sprayer.  I included some information about this one, the Graco Nova 390 but I didn't go over "How to prep, use, clean and store  it" which is where I was a little foggy.  You know, just those minor, completely important details…
So this time I made a video so I can remind myself in my own language.  I totally understand what I'm referring to when I use the term "Thing-a-ma-jig" five times for five different things in one sentence.  Don't you?
Anyway, I've shared that video at the end of this post for anyone that is interested in learning about the Graco Nova 390 or just wants to hear me say thingamajig repeatedly.  Hey, what can I say?  Sometimes little details like words just slip my mind!
p.s.  If you didn't see my dining room ceiling updates it is now finished and it totally rocks!
Here's a sneak peek.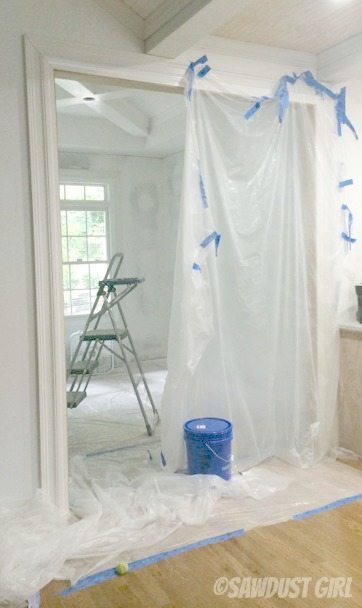 Related Posts