It's Christmas Eve and the appliances are in!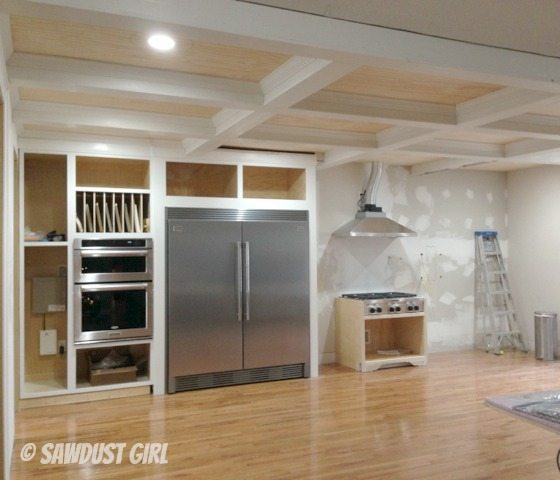 Everything but the cooktop ventilation which needs to be routed up through the roof.  The HVAC company came out on Friday and performed half the job but the roof has a super steep pitch and it had rained all night so it was too risky to get UP ON the roof.  That can wait.  At least we can now eat some real food from home…I'm getting sick of eating out…everyday…and it's getting expensive…and we're eating a lot of stuff that's not good for us.
SO yeah all around!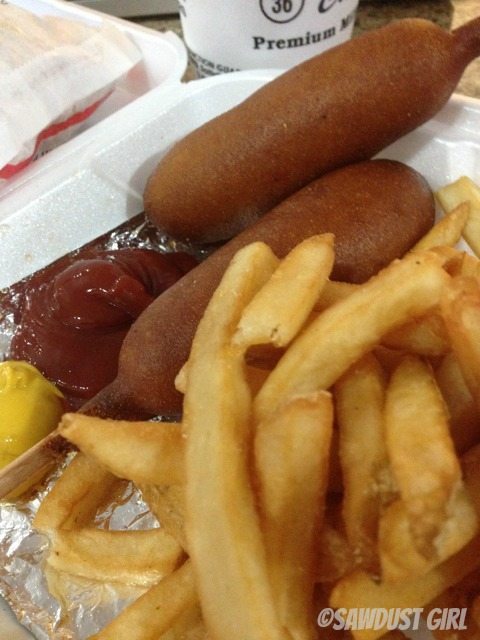 It took Wes about 3 hours to get the feet on both units and us both another 2 hours to get the units tied together and installed.  5 hours total.  But oh so worth the time.  WE LOVE OUR NEW FRIDGE AND FREEZER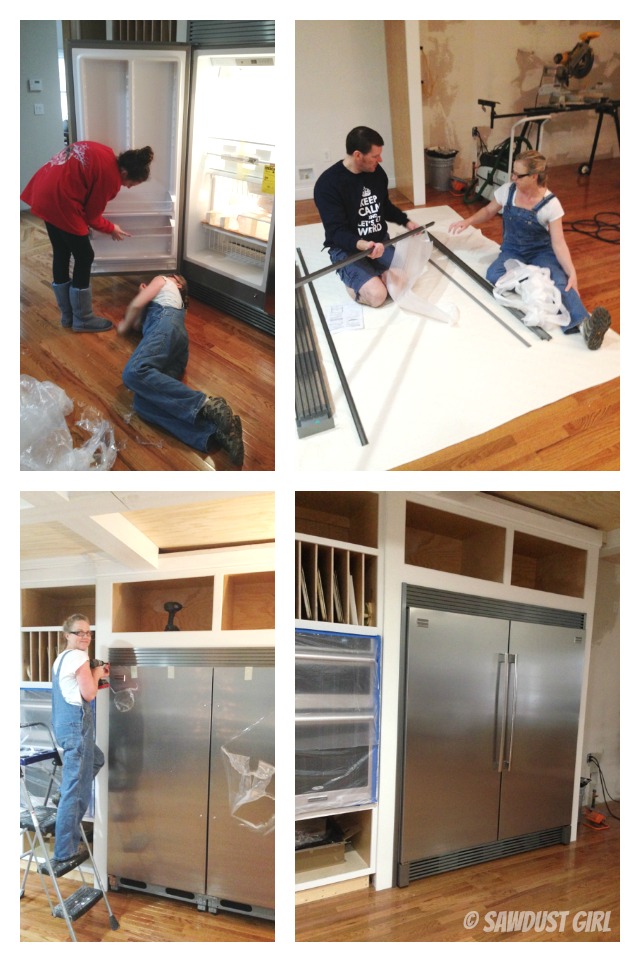 Lots of space which we NEVER had enough of before and since we ripped out the entire kitchen and started over completely with a huge space that was completely wasted before I don't feel bad about taking up this much room for these appliances because we need more fresh food storage than pantry for boxed, prepackaged foods.  I think in the long run we'll be more successful at healthy eating.  Eventually.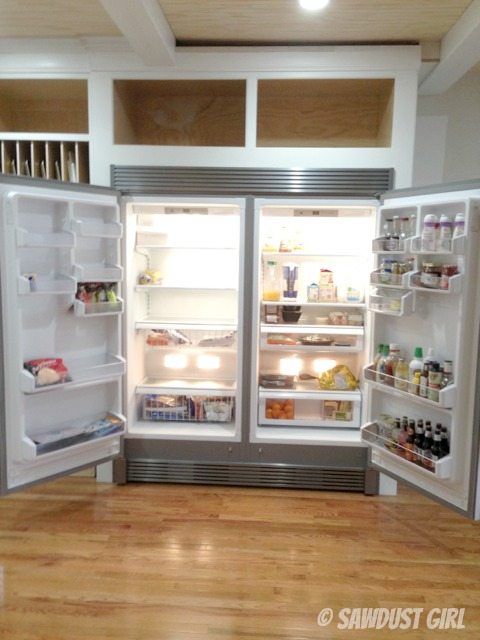 So that's the fridge and freezer.  Looks like a $10,000 set but was only $3000.  Frigidaire from Home Depot with a 5 year protection plan for an extra $150 each — which is worth it to me because the reviews on every single refrigerator and freezer I looked at had reviews that made me not want to buy anything but these had the least amount of bad reviews so these are what I got.  We'll see how it goes.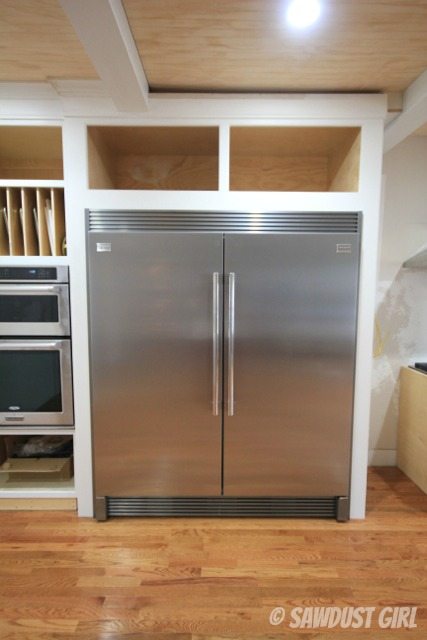 The microwave/oven/additional oven went in last week.  We are loving that set.  Kitchenaid combo where the microwave is a microwave but also an oven so you can actually cook/bake in each but don't need an additional separate microwave.  Perfect space saving idea:  double ovens and microwave in only the double oven space!  Love it.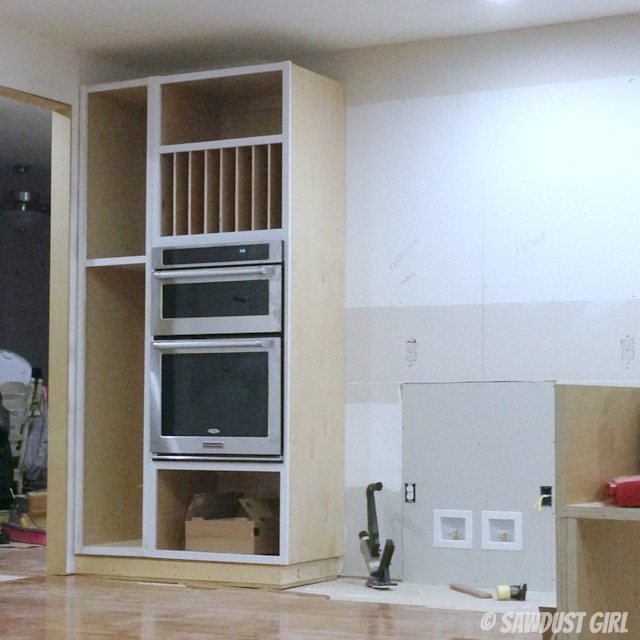 We had to set the cooktop and vent so the HVAC company would know exactly where to drill the hole in the ceiling and attic.  There happened to be a rafter right in the way but the flexible tube gives a little and it totally worked out so I got the vent exactly centered in the middle of the box beam ceiling.  THIS is why I like designing and building as I go.  Everything can be adjusted so EVERYTHING comes out EXACTLY like I want it to.  It's been an adventure but so far it's coming along pretty nicely.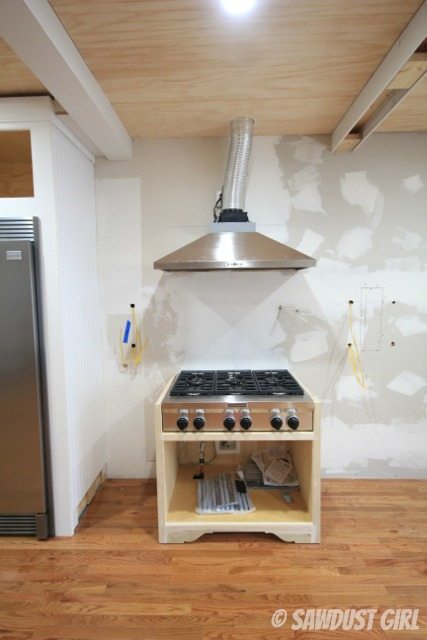 This is where I wanted to be by Christmas and I'm actually amazed that we made it.  I didn't even come close to pulling this off alone.  It takes a village!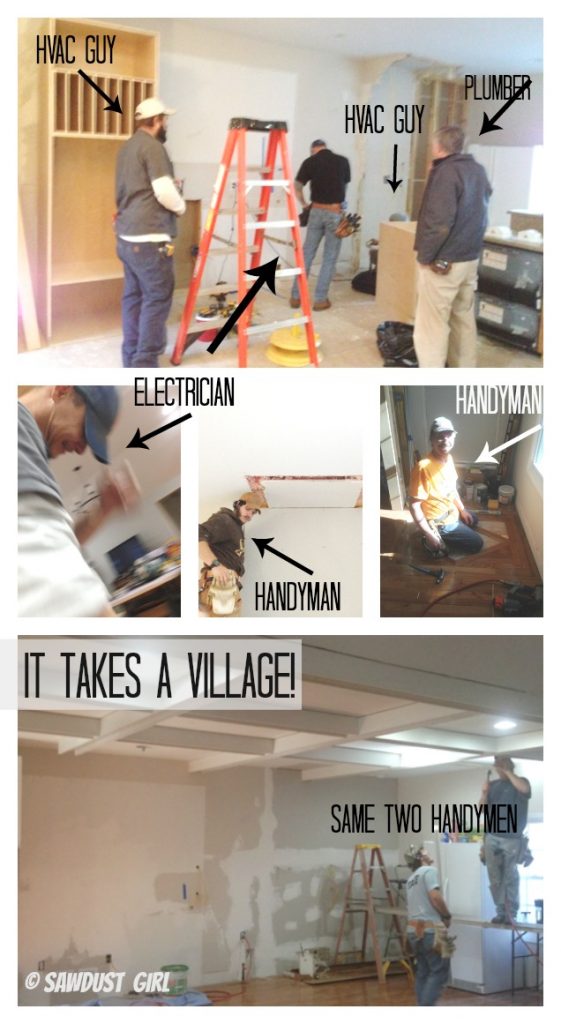 My electrician, Sontero had his work cut out for him because we cut and capped wires and just pushed them through the floor when we took the wall out.  He had to figure out where everything went …but he did and got everything hooked up exactly like I wanted it to be.  He's awesome!  I've been really lucky with the tradespeople that have done work for me.  The've all been really good.  I think it's a fluke.  I've never had things go so smoothly and maybe I should stop talking before I jinx it!
Definitely didn't plan on having so many handymen doing work that I normally do myself because I need to baby my back until this sciatic pain/issue is resolved.  I had my MRI yesterday so we'll see if there's something to see but I'm on the mend either way.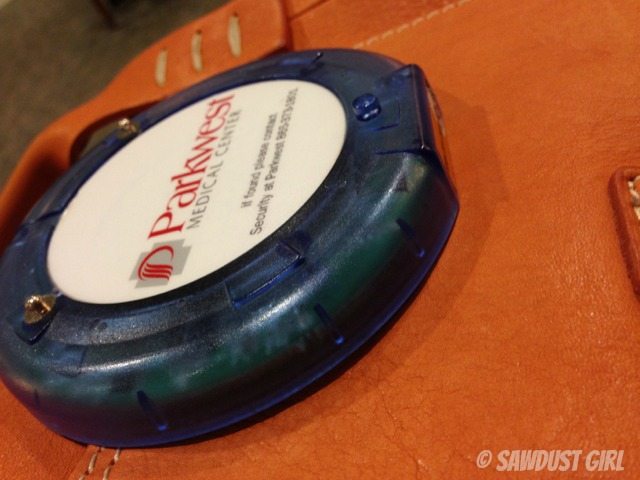 In the mean time, I'm building but not lifting.  I have whoever is in the house come turn or lift and everyone around had been keeping me on track.  If Luke or Sontero have seen me lift anything (even an empty box) they jump over and take it from me.
Luke keeps telling me, "You feel good right now because of your medication but if you do too much you're going to hurt worse than ever once you finish it!"  And I know he is right which is why I have been being incredibly careful.
I promise.  Would I lie?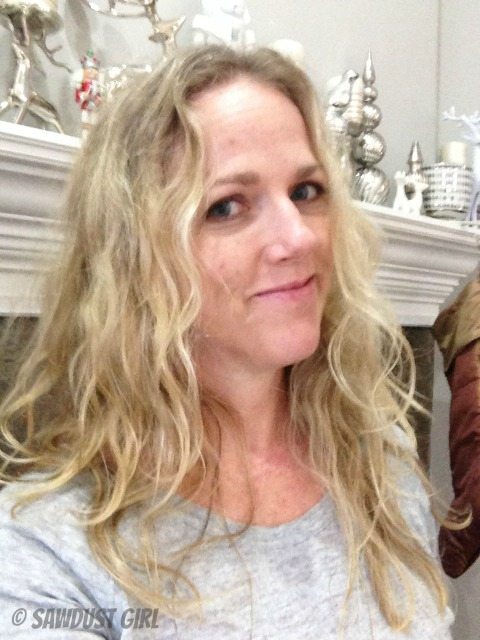 No, no I wouldn't!
So this is where we are on the kitchen remodel.  We have functioning appliances and are going to set up some card tables and just enjoy the holidays.  We're not going anywhere.  Just taking it easy and enjoying some sawdust free moments before the chaos continues.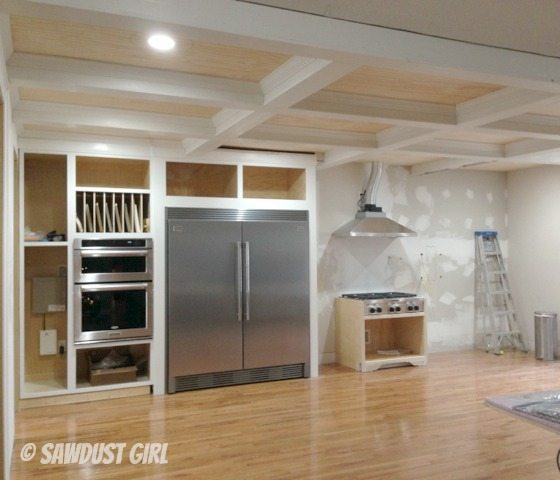 There's still a LONG way to go but it's beginning to look a lot like a house I'll be excited to live in!  It's getting really exciting!  This is all I wanted for Christmas — which is why there are like 2 presents under the tree.  LOL  We haven't had time to wrap…in fact, Wes and I are just now going shopping — today.  So I better run!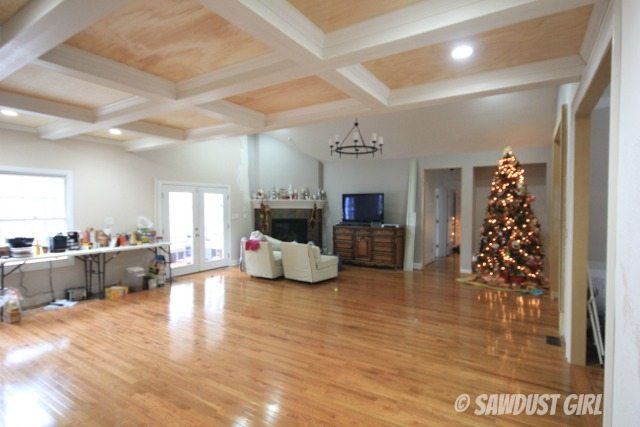 Merry Christmas Ya'll!