Learning, growing, pushing yourself out of your comfort zone and being inspired to "do good in the world on a grand scale".  Our closing speaker inspired us with that challenge and that is exactly what I want to do.  I haven't figured it all out yet but that is my goal.
If we all had that as a goal, just think what an awesome place the world would be!
Haven was all about being inspired and empowered.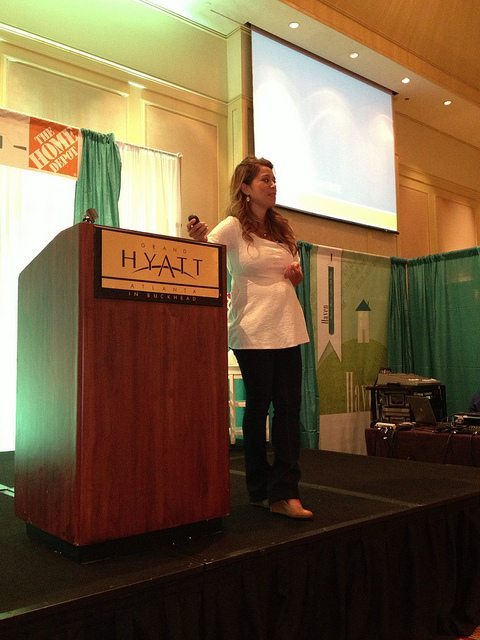 Ana White — keynote speaker — awesomeness (with a baby bump)!
There are sessions for learning, parties for dancing and laughing, meals for nourishing and coffee so you can stay awake to do all that in two short days.
The most important thing I can say about attending Haven or any conference is you get out of it what you put into it.
You give and you take.  You look out for others and other's look out for you.  I hope everyone that went got something out of it, learned something new, made some friends and found a potential tribe.
Tribe:  People you can help and people you can learn from.  Your posse'.  Your support group.  People that "get" you and you "got" each other!
A tribe doesn't happen overnight.  Blogging success doesn't happen overnight.  What worthwhile thing in the world does?
Reach out to others.  Be kind.  Be interested.  Be invested.
You GET out what you PUT IN!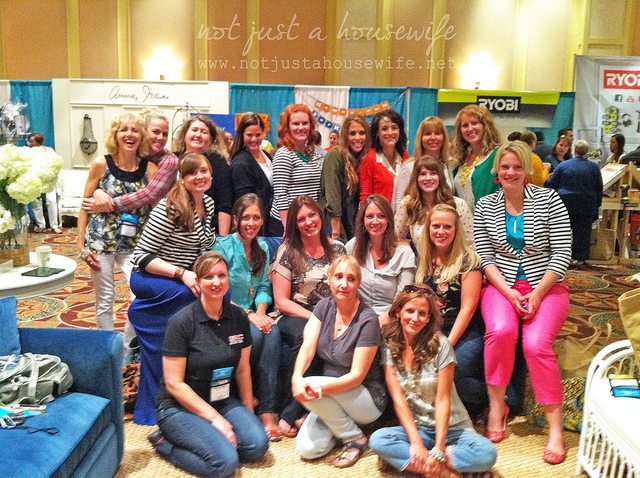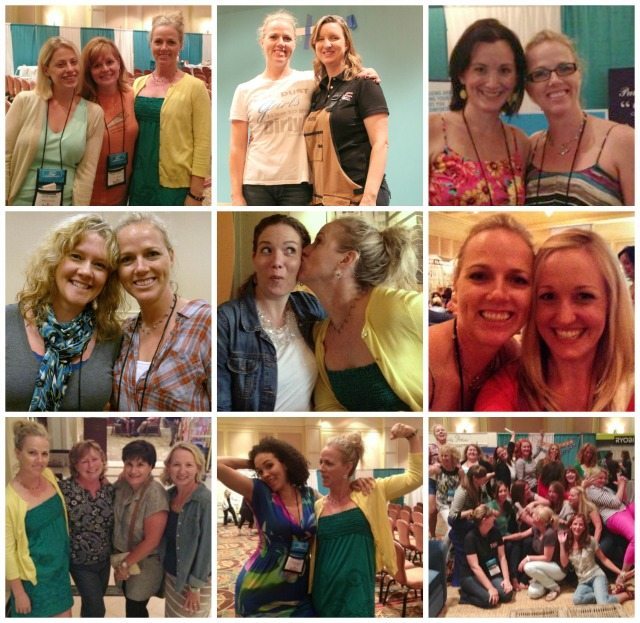 Top left — then read it like a book!
Carrie, Kelly, me, me, Brittany, Jenna, me
Cindy, me, Jessica, me, me, Ashley
me, Gail, Diane, Cindy, Serena, me, a whole lot of us!
So I have to give a shout out to Duluth Trading Co. for letting Brittany and I borrow their aprons from their booth for our class.  I'm definitely getting a couple of these for permanent use.  The pockets have mesh on the bottom so the sawdust falls out and there is a strap that goes up the back and pulls down the shoulder straps so they don't irritate your neck.  They were both quite comfy.  On a side note:  the men's apron was longer and covered my shorts on the second day and it looked like I wasn't wearing pants–  But I was!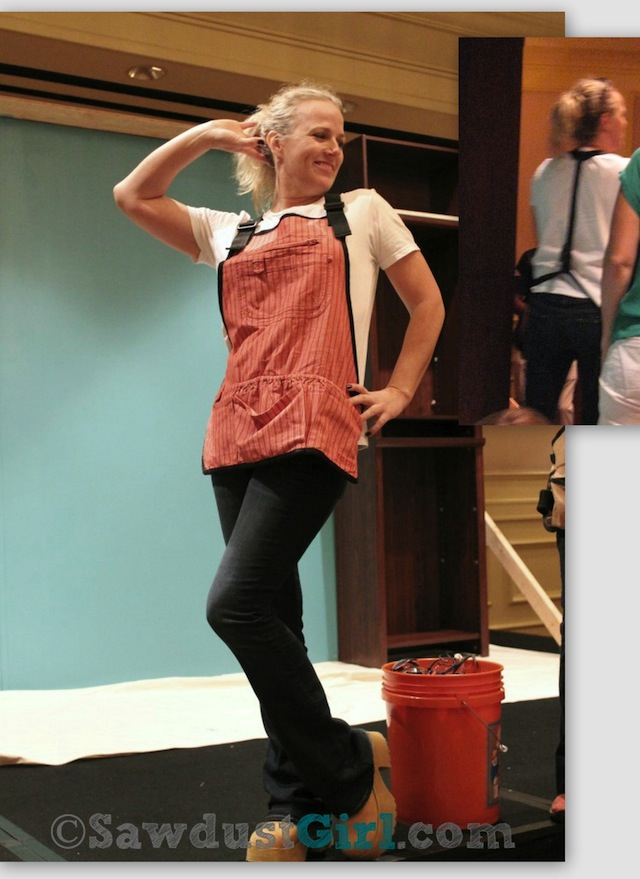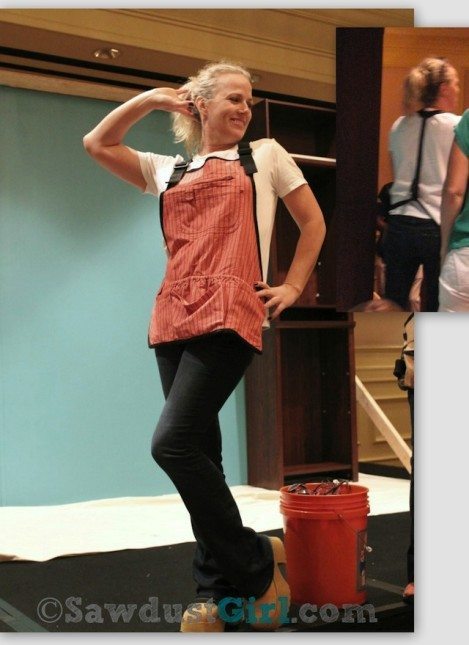 Ok that's all about Haven now…until I post all my trim tips.  I'm drinking a lot of coffee these days!
Previous:
Let's Case this Joint — Haven 2013