Remember my new pantry that I tore out so I could build a bigger one?  I'm done.  Many of you asked if I planned on leaving it open or if I had plans for doors.  It will have doors eventually.  It is a functional pantry and as you can see, the items that we are storing do not make for an attractive display.  So doors will come — someday.
It's almost twice the space it was before and we will never have too much storage so it was a good move on all fronts.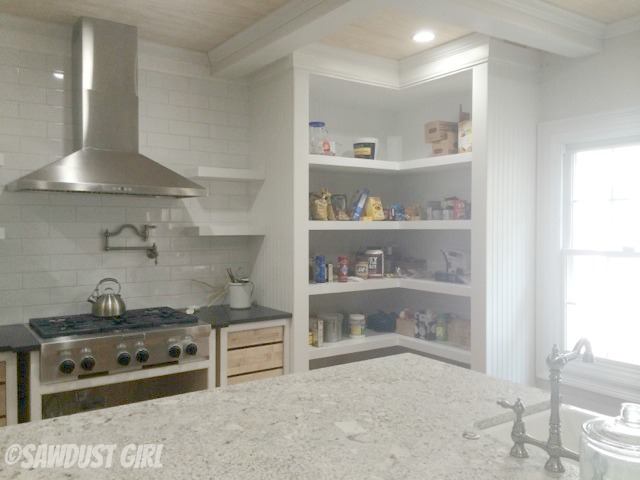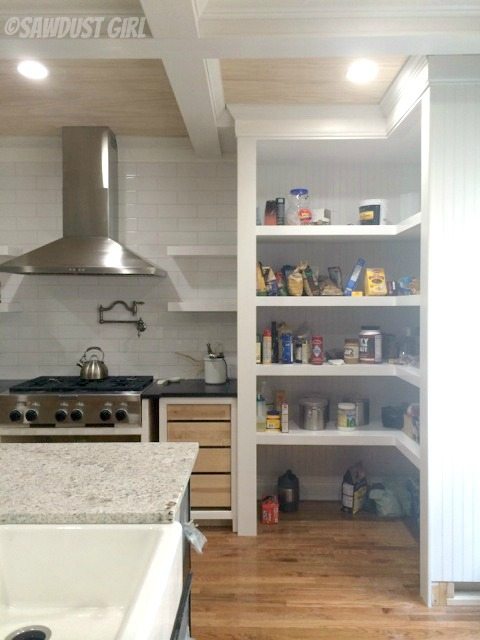 It's finally a completely functional kitchen now.  All the drawers are in and we have tons of storage and counter space.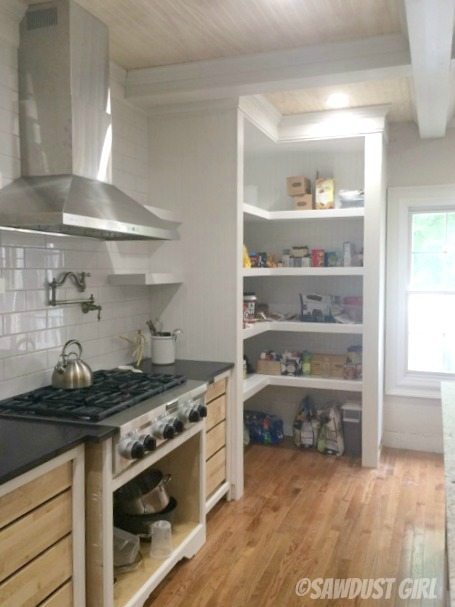 I've come a long way but there's still so much to do.   I need to build a window seat, another cabinet next to that, a couple "plate rack" upper cabinets and then, beside a bunch of painting, all I have left is cabinet doors.  I have to say this is one of the most fun transformations I've ever worked on.
Do you remember what it looked like before?
Once in a while I look at the Demolition pics to remind myself of how much it has changed.  After living in it like this for a few months It's hard to remember how it looked and felt before.  I do have a vivid memory of having to lay down on the floor to use my old broiler.  That sucked!
If you are new to these pages you might find it interesting to see the Kitchen journey and all the posts I've shared along the way.  You can see those all here.