It's been two weeks since I updated you on my Studio progress.  I've been busy and made lots of progress, I think.  There's no big project reveal or even a single project tutorial to share.  Just a whole bunch of different areas where I've made progress, added to, built up or tore out…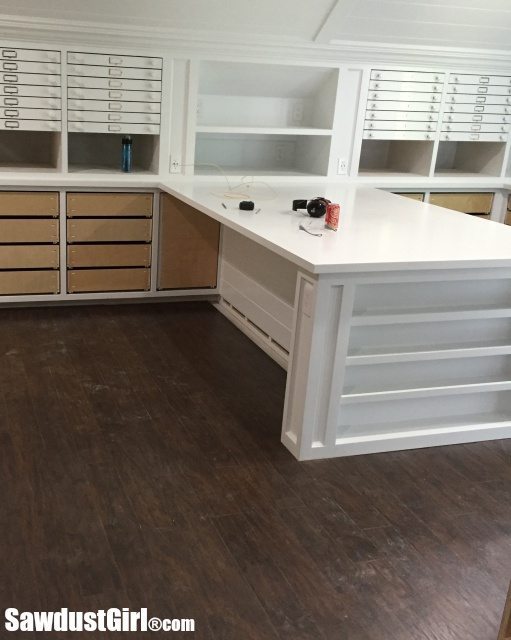 Right after I finished building my Map Drawers, I got right to work installing more Pergo flooring.  It makes the room look and feel so much more finished than with bare floors which was a nice boost to my morale.  A little morale boost is always lovely!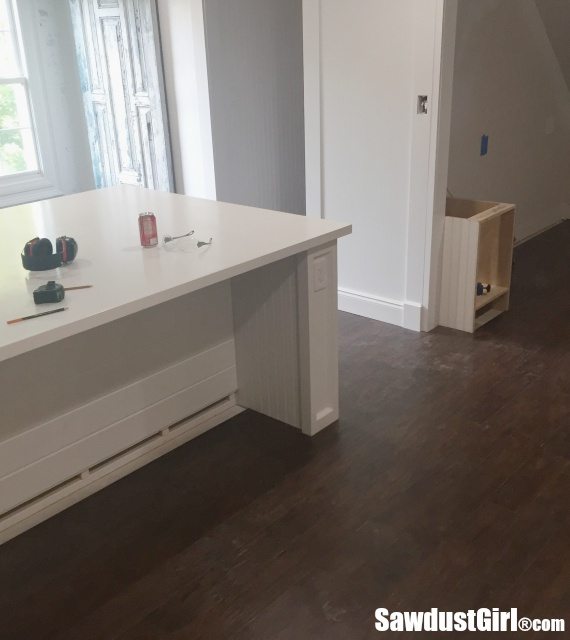 Next, the tv wall is now wired up and ready for lights and a television!  I left the back open after I framed that wall so I could do electrical work whenever I got around to addressing that wall.  Well I've finally gotten around to addressing that wall.  I have changed my mind about the lighting at least 3 4 times so I'm keeping the back open for a while longer in case I change my mind a few more times…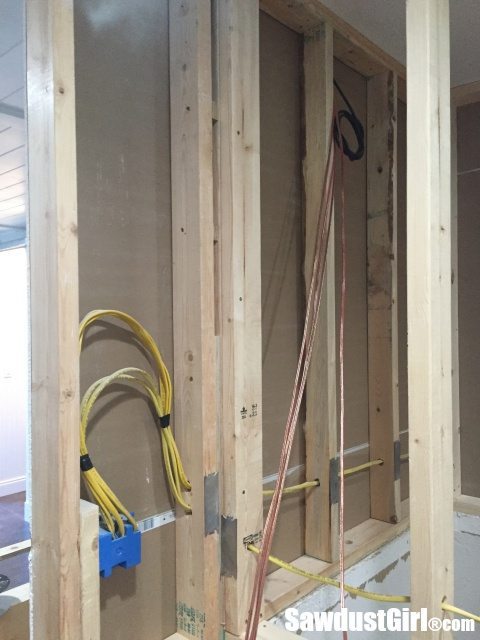 On the front of the tv wall is a cutting table/island.  I will have project tutorial on that when it's more…finished.
I had to build the cutting table to this point so I could get the electrical and speaker wires pulled into it so I built it to this point and then moved on to wiring.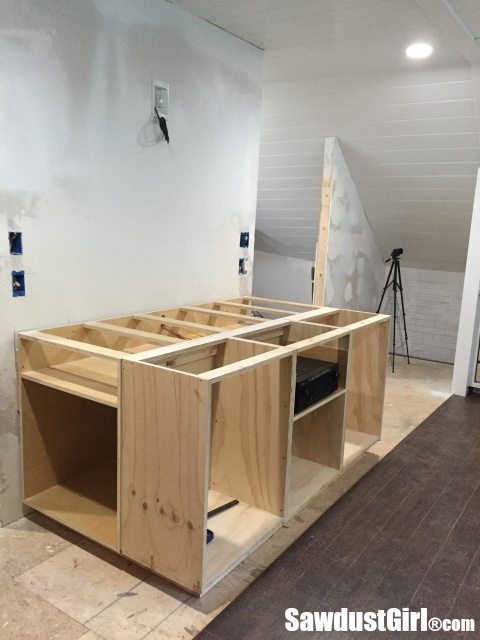 Speaking of wiring…it's HOT in the attic in August!  I installed four in-ceiling speakers because I want to flood the studio with music.  (And also, I might use them to augment the tv audio.)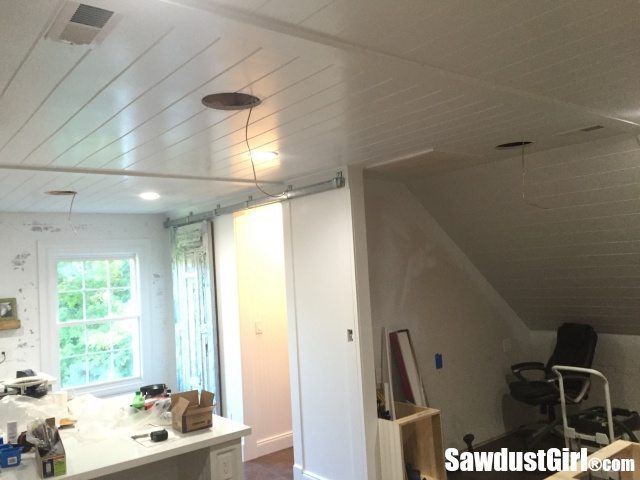 Tada! Without fireworks this picture was pretty blah and I wanted to portray my excitement about the speakers so…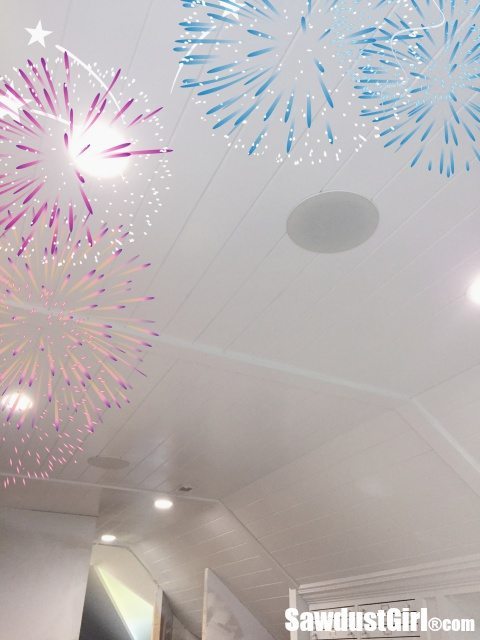 I designed the cutting table with a shelf for my receiver/amplifier so I can flood the room with music.  There will also be power outlets because I anticipate using the cutting table as an ironing table.  #PlanAhead #PlanForEveryPossibleThing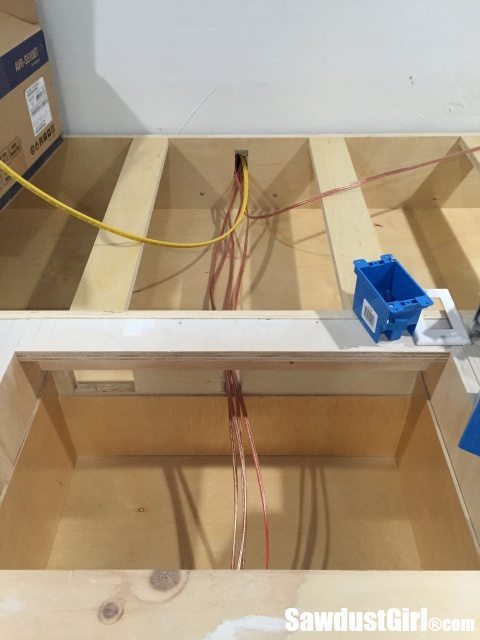 And that brings us back to the tv wall.  I decided that I wanted to do my faux brick and plaster treatment again but didn't want to cover the whole wall.  I glued SOME brick to the wall and then decided I had a better idea so I pulled that back off started over.  Which made a mess of the wall which I'm totally ok with because it will add to aged look I'm attempting to give the wall.  Trust me…It's going to be awesome!