It's a two-fer week for me in the blunder department.  First I had to take a cabinet apart and rebuild it, that wasn't too bad.
This  one… this one was pretty BAD!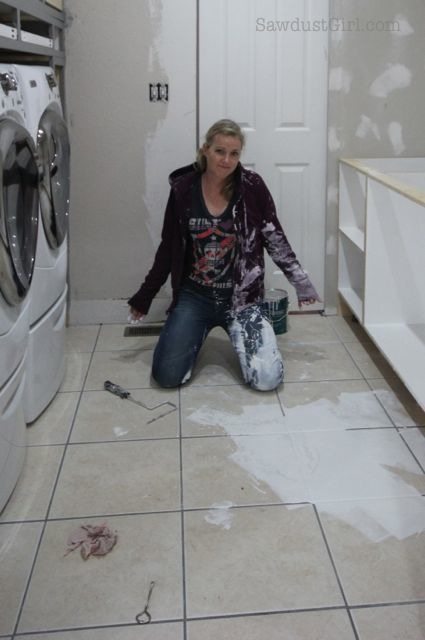 You should know that I mix my paint by holding it up and shaking the heck out of it.
Now the story goes like this:  I shook my paint.  I loosened by lid.  I answered a phone call…  20 minutes later I went back to my project and forgot that I'd loosened my lid.  I thought, "It's been a while, I should probably shake this a bit more — for good measure."
I'm sure you can guess the rest.
I didn't even cry.  (I just wiped my face.)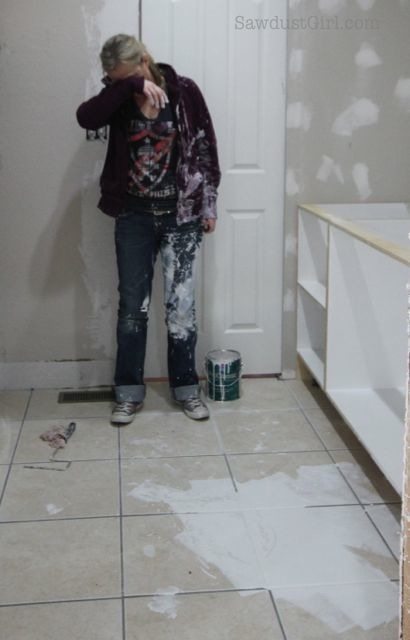 I took off my sweatshirt and used the floor as my paint tray (because I had spilled a LOT and wasn't about to waste my $50/gallon paint by just cleaning it up) and finished painting my cabinets.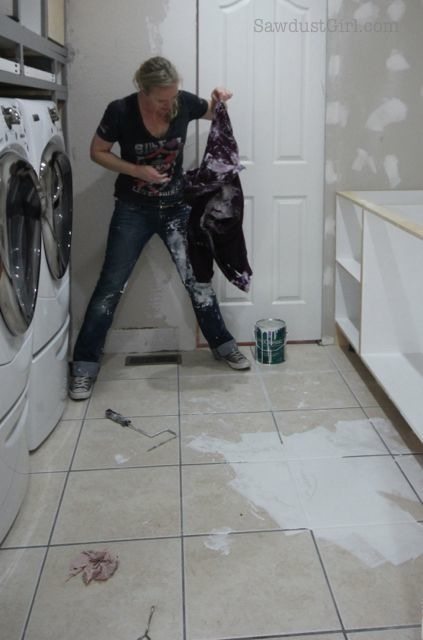 Then I danced!  Because what else is there to do when you spill a half a gallon of paint of the floor?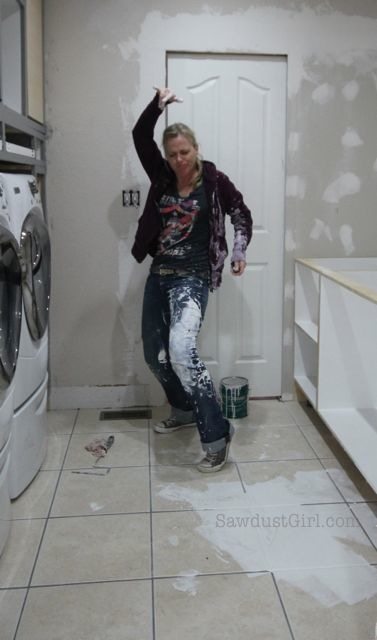 I kept my Chucks but threw the rest of my clothes away.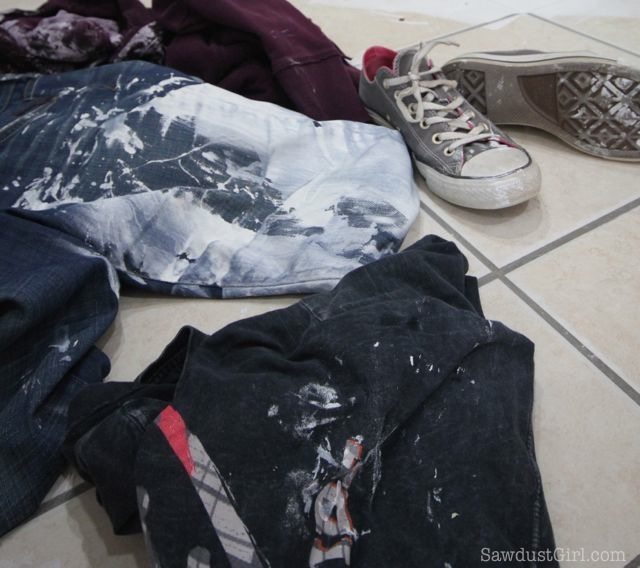 They weren't my favorites anyway.