I'm hoping to build 3 or 4 of these letter bin organizers for my new office.  I have a tendency to plan the accessories for a room WAY before the room is even close to being complete.  Remodeling a whole room takes a loooong time and drawing plans gives me instant gratification and makes me feel like I'm that much closer to a finished room.    Plus I just love designing!
Letter Bin Organizer
Materials:

This would be a great project to get rid of some scraps that might be piling up in your garage/workshop and make a cool mismatched wood letter bin.
1/4 sheet of 1/2″ plywood or mdf
1/4 sheet of 3/4″ plywood or mdf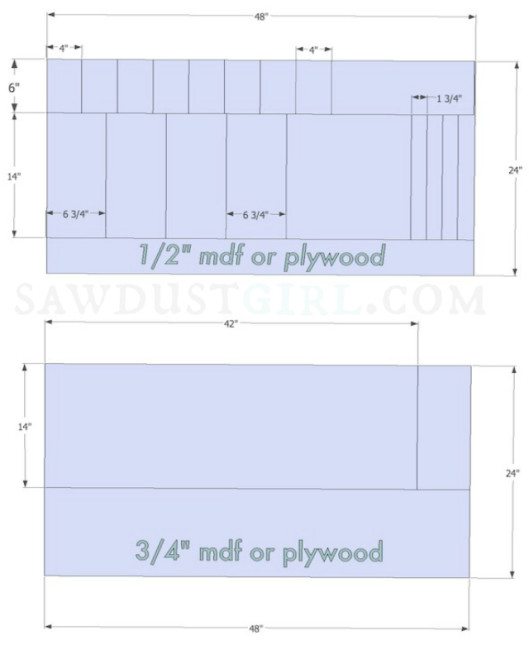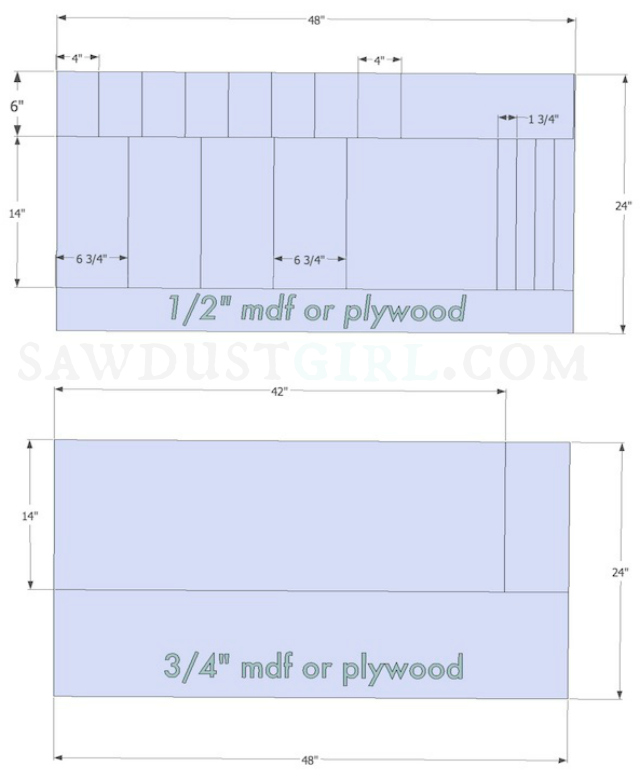 Sides:  Cut all the 4″x6″ pieces as shown below.   (The angle is 22.6 degrees.)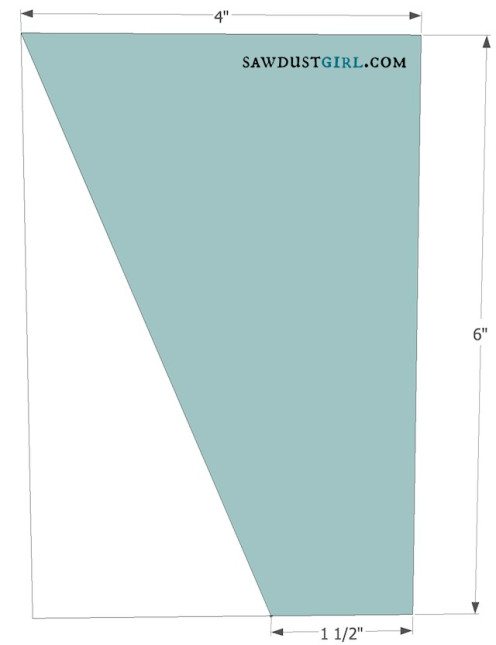 Bottoms:  Cut down all the 14″x 1 3/4″ pieces down to 13″ wide then bevel one edge at 22.6 degrees — as shown below.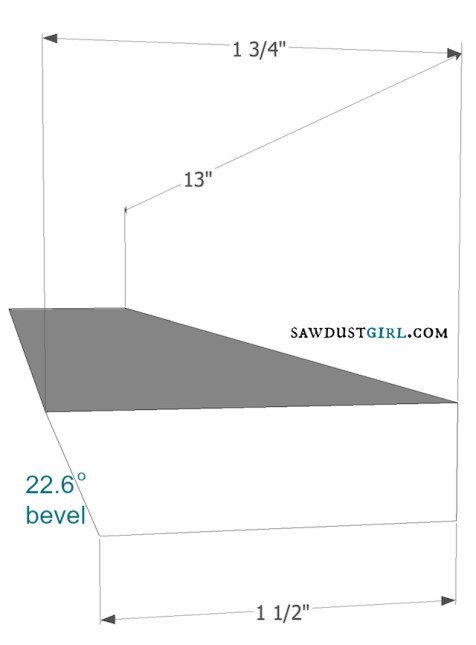 Fronts: The 14″ sides of the four front pieces need to be beveled at 22.6 degrees as shown below.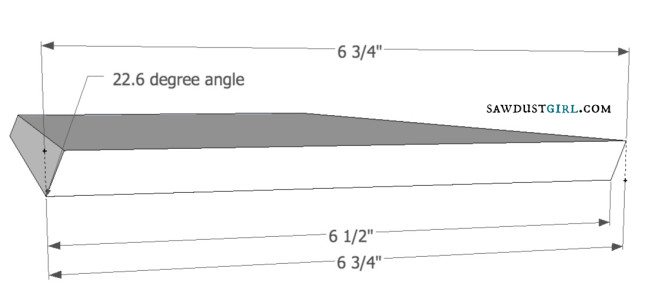 Build it:
Build all four bins with glue and 1 1/2″ brad nails.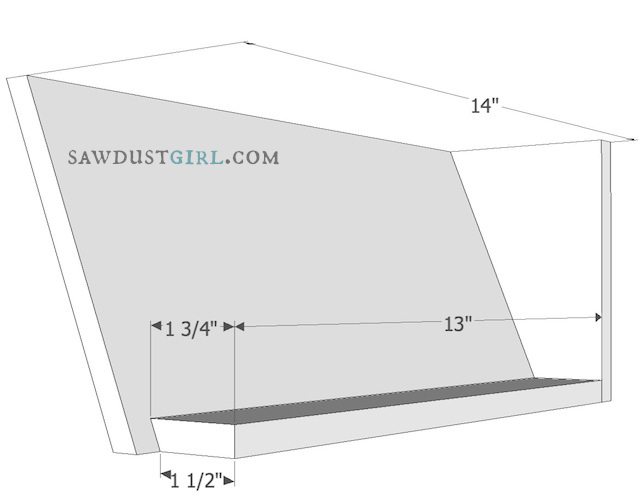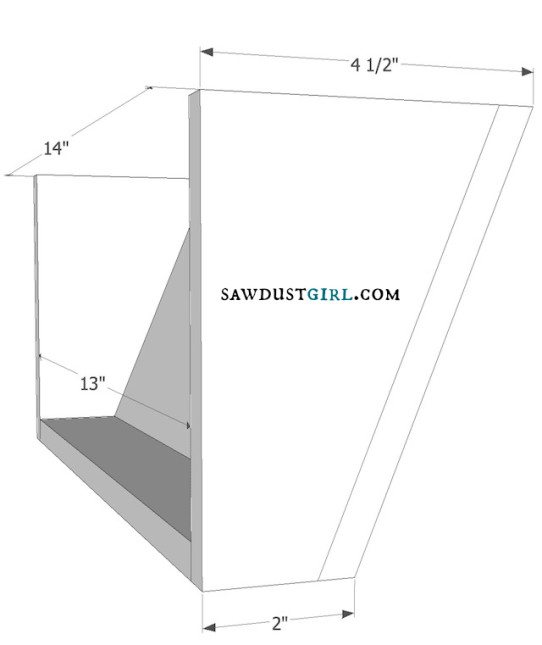 If you plan on painting or staining the Back it will be easiest to do it BEFORE you attach the bins.

Attach the bottom bin flush with the bottom of the Back.
Then use a 4 1/2″ spacer to find the proper location of the next bins.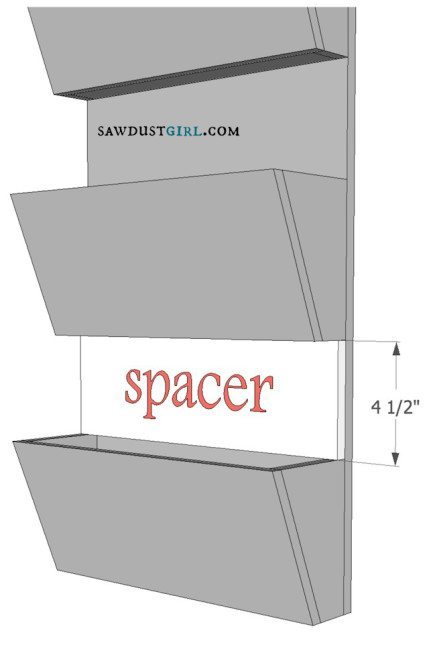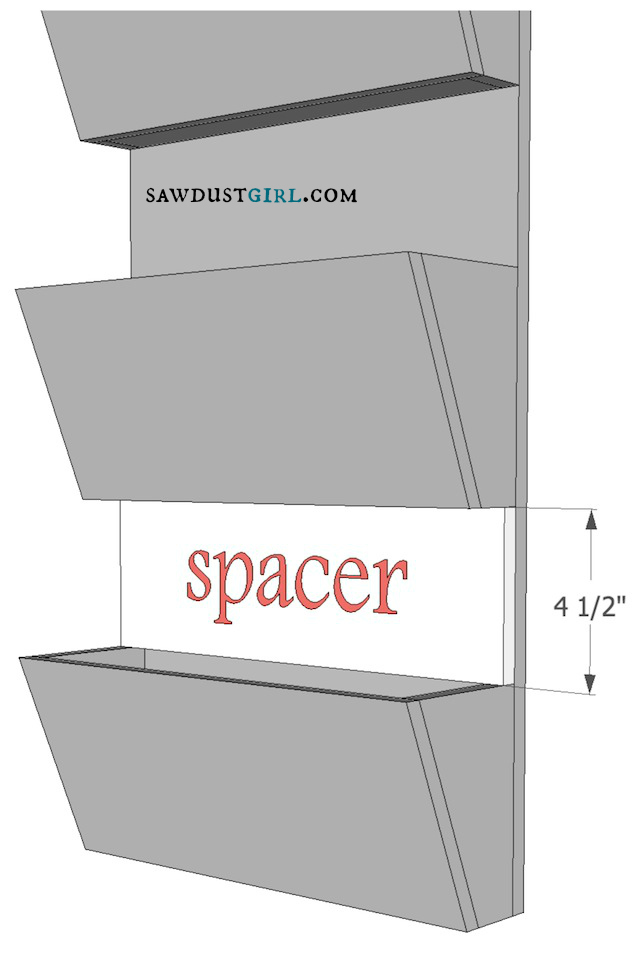 Attach bins using 1 3/4″ brad nails or #6 wood screws.  (4 screws per bin is sufficient.)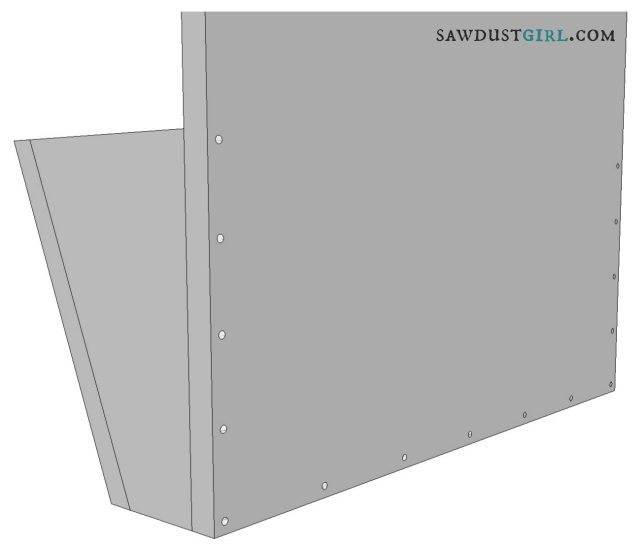 Either prop letter bin against the wall or hang with heavy duty picture hangers.
I've designed them to be large enough to store file folders or magazines so they are multipurpose letter bin organizers.
I almost called them "Letter – file folder – magazine bin organizers" but that name is just way too long.  😉
Built it, and enjoy!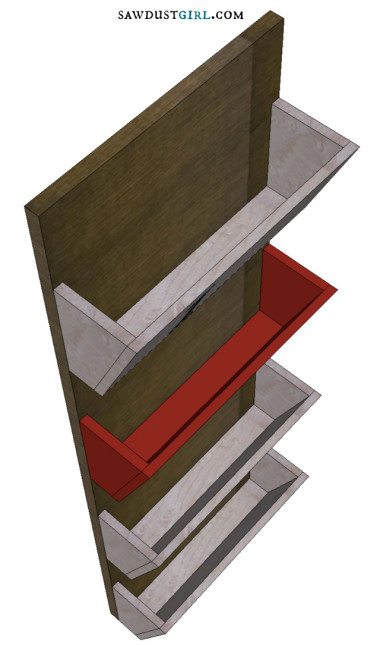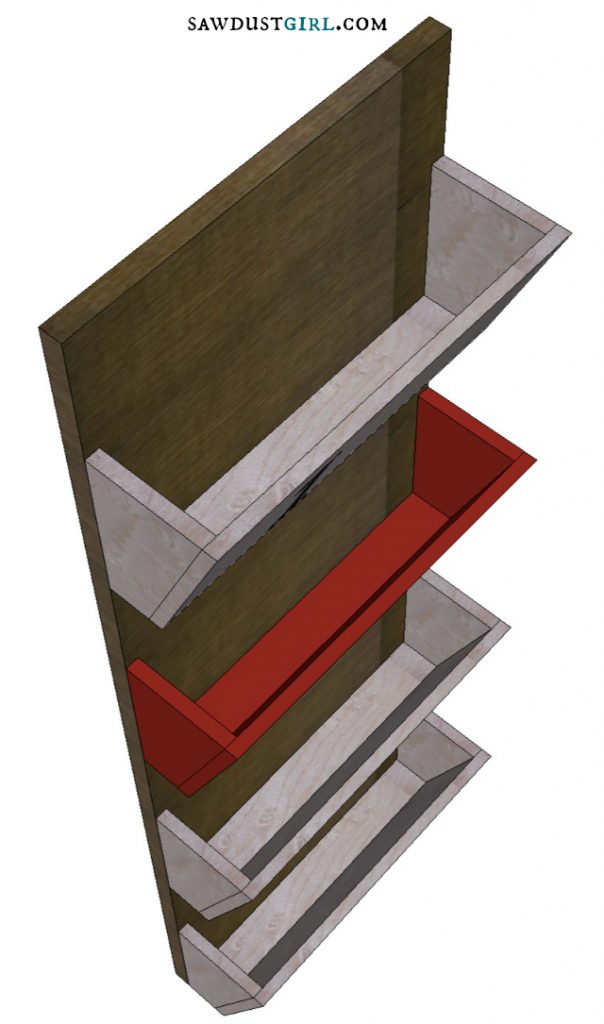 Related Posts