A very important part of cabinet building is squaring up.  It's difficult to KEEP a cabinet square if you don't put a back on after you square up.  When I build a cabinet that has hidden sides, I just staple the cabinet back directly ON the back.
This is what I do and it's what I have my clients do.  If I'm painting the cabinet, I use 1/4″ hardboard.  Funny thing,  almost every single client has come back with the same response to my cut list:  "What the heck is hardboard?"
It's the ugly brown masonite stuff that comes in 4'x8′ sheets in the lumber section.  It looks like this.  It comes in 1/8″ and 1/4″.  I couldn't get up on a ladder to take a picture of the 1/4″ stuff so use your imagination on the label.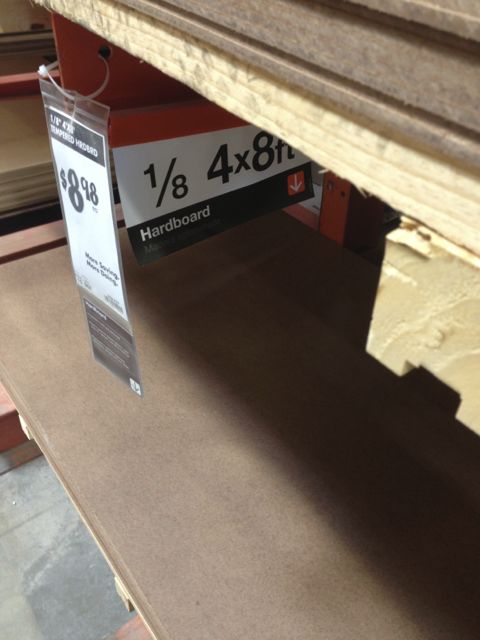 That's your helpful informative tidbit for the week.  🙂
Have a great weekend!