Over the last few months, when I began remodeling the kitchen, I started investing in some new tools.  Really good dust containing tools.  I've been building and remodeling for like 14 years now and I've been using the same basic tools I bought when I started out.  It's hard to bite the bullet and spend $$$ — but it's time!
I'm dedicated to staying focused on the kitchen but I'm waiting for a very important delivery of a new table saw this week so there's no sense in me muddling through any more work with my current set up when I'm only a few days away from getting my new one!
 So I'm taking these few days to clean up my workshop.  'Cause THIS is ridiculous!  I'd like to blame this mess on the handymen who used my table saw while they were working for me but I can't.  I never even fished organizing it after I completed the workshop cabinets.  Part of the reason I've been investing in new tools is I want to drastically cut down on (if not completely eliminate) the sawdust I breath into my lungs.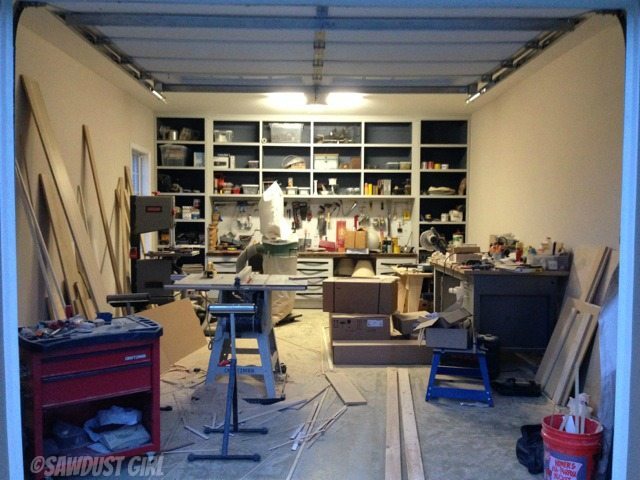 My current table saw is the biggest culprit for sawdust making as it has absolutely O dust containment.  I SHOULD wear a heavy duty dust filtering respirator pretty much ALL THE TIME with my current set up.
I'd like to reduce the time I have to wear it because:
it gets hot and slips down on my nose and pushes my glasses way up — I might as well wear them on my forehead!
It makes the bridge of my nose hurt after a couple hours of use.
It makes me feel irritable.
And it's just so darn attractive!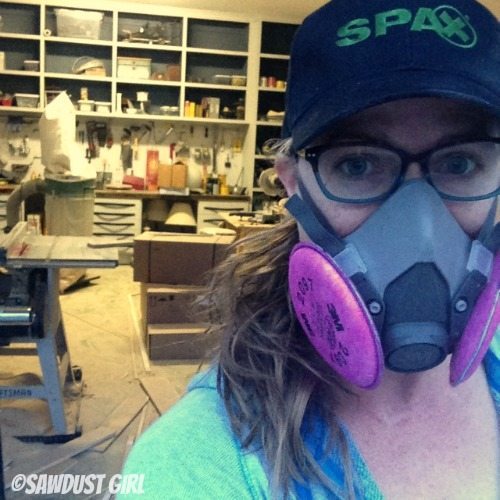 So I started my dust illuminating quest yesterday by clearing out as much as I could from my workshop.  I pushed everything on wheels outside and carried things that weren't too heavy.   Table saw = TONS of sawdust!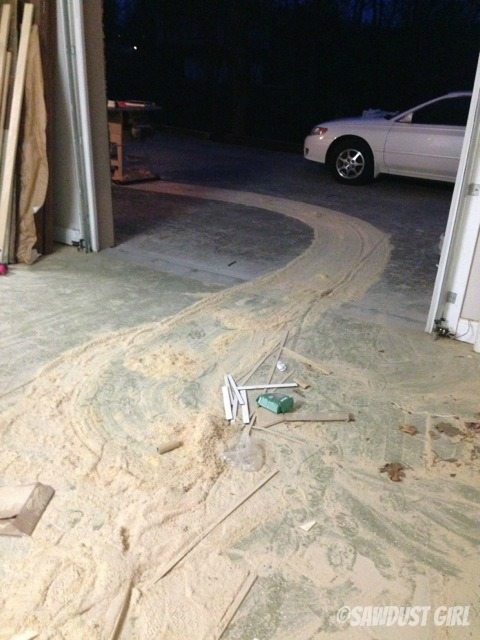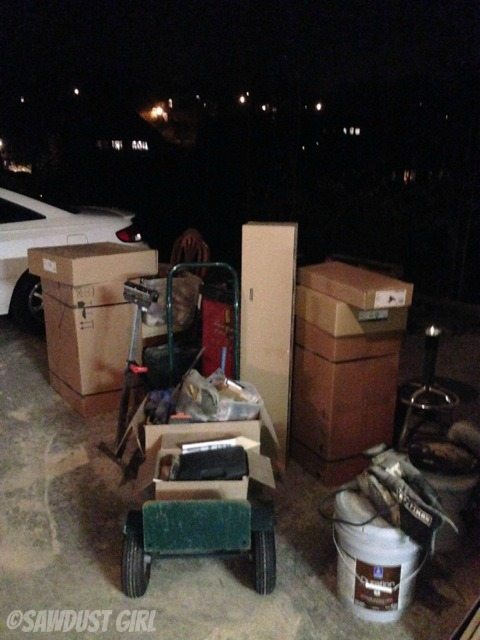 Then I vacuumed.
I vacuumed the floor, walls, windows, shelves, garage door, my tools, my projects, my tables…I even vacuumed the vacuum!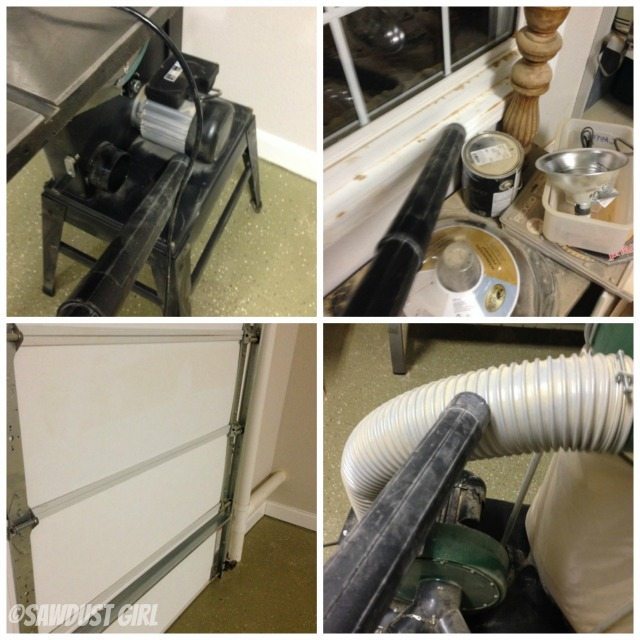 Then I  brought everything back inside because it was supposed to rain last night (and it did).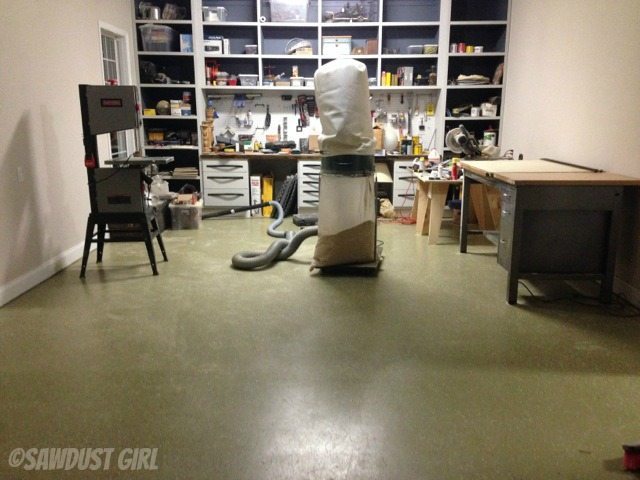 There was so much dust trapped in the mobil base of the table saw that I had to do a "sawdust dance" with it before it all finally filtered out through the small gap between the base and the ground.
Then Wes went out and cleaned up the driveway for me. 😀
It's funny– but since my back surgery and taking 2 months of pretty much doing nothing at all, I've never enjoyed vacuuming more than I did yesterday!
This is the respirator and particulate filters I am wearing these days.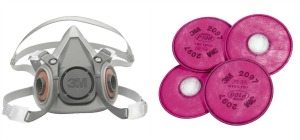 Particulate Refill filters  with this Medium 3M half face-piece reusable respirator