I've decided that I'm not at all interested in finishing the plan I had for this his/hers office I've been working on.  I'm not sure why.  I think it has to do with the fact that we were setting up an office in a designated bedroom so the furniture was not going to be built-in, just modular stuff that we could move out when we sell the house as we inevitably will –someday.  So for the present, we've moved in a couple thrift store desks and are getting by while I finish the laundry room and decide what I want to do about it.
My current workspace: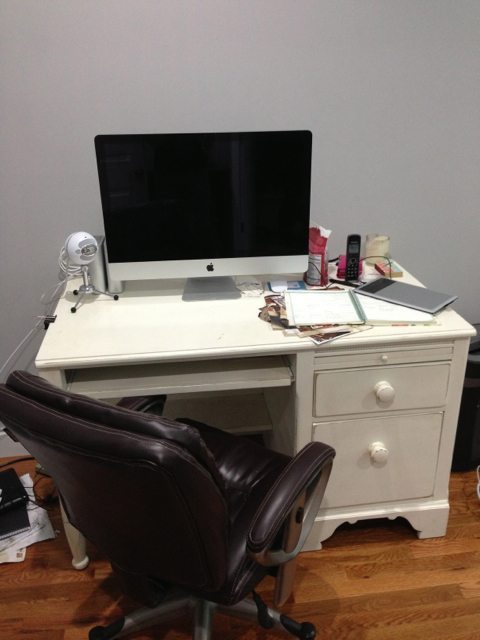 It's better than the kitchen bar countertop even if I do still have a pile of papers on the floor.  At least my client files are organized.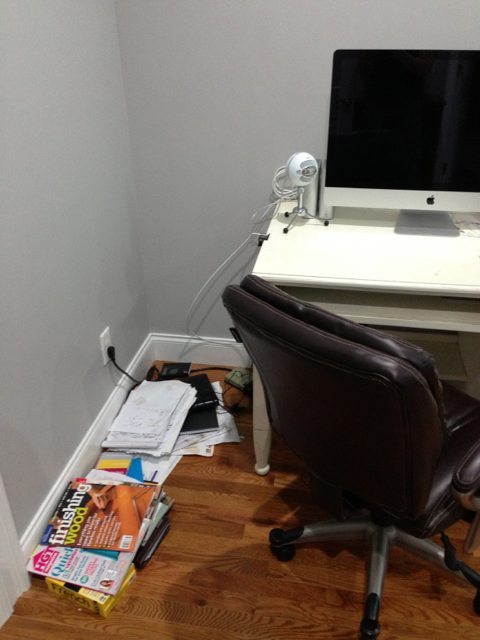 Tiny little desks with giant office chairs and to top off the disappointment of the whole room, Wes computer died yesterday.  We have NOT been having good luck with apples lately.  Might try pears next time.  (Remember when My big apple rotted last year and I lost ALL my pictures?  not fun!)
Oh– and the beanbag is there so Brody can sit and look out the window while I work.  Nice touch to an already pretty room, no?
Maybe I'll reassess this room as an office after the Jack and Jill bathroom remodel happens because right now the bathroom is IN the office.  Maybe THAT is the source of my changing tides attitude.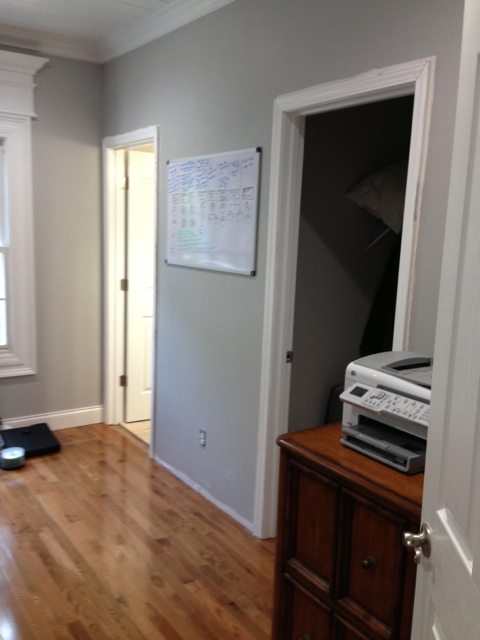 That and the fact that is IS warm in that room in the summer so now I'm going to go re-purchase that fan I returned and return the light that I bought because I wanted a light overhead and not a fan.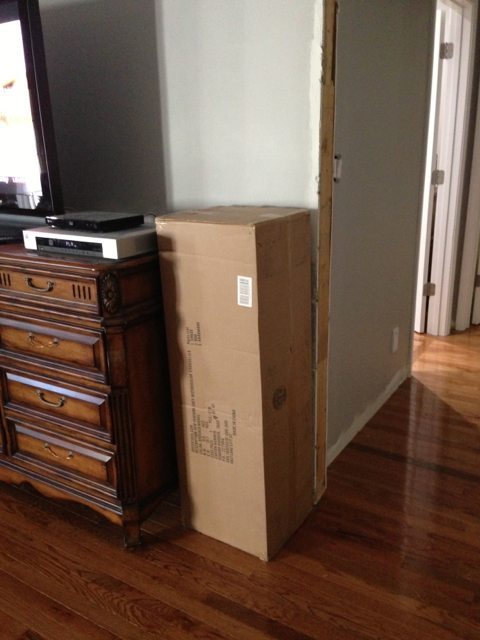 I just have the project blahs.   Ever get that?  Or…is it just me?