I think I decided to go all "barn door style" on this house!  I always intended to do ONE OR TWO barn doors but the regular doors in this house are my enemy so I'm reconsidering that number.  
Barn doors are so pretty and functional.  
They don't take up any floor space.  They don't block your sink!   You don't have to fiddle around with shims to get them to open and close properly when you install them.  Just hang level and you're done.  Bam!  I'm sure it's more difficult than that but I'm irritated at my doors right now so I my judgement might be foggy.I just haven't decided yet…
Here are some awesome barn doors I found while looking for inspiration.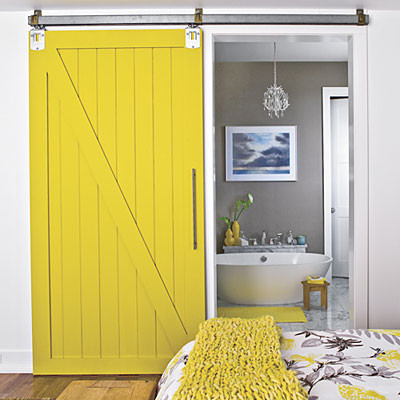 Via Houzz
via Houzz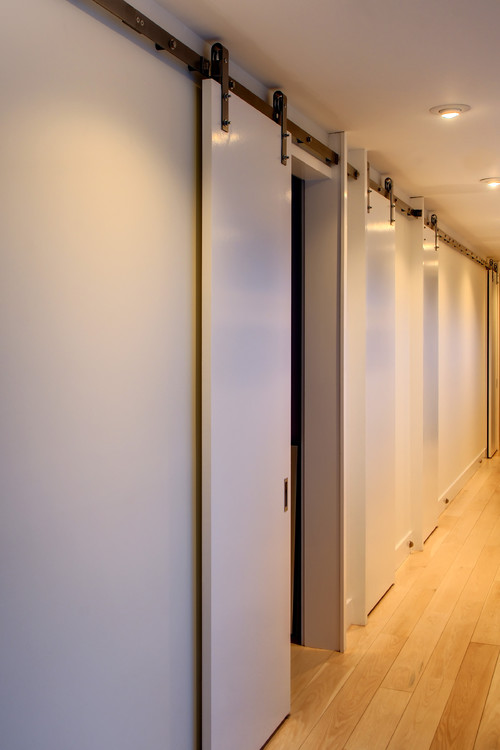 Hey– and this is what I ended up building for my first barn door.  I had this really awesome plan to add a super duper something to it but never got around to it…maybe someday.  sigh!