So you've seen what's happening upstairs and you know that I'm having my air return and some vents moved.  Well before that can happen we had to prepare the basement so everything could be accessed easily.  We first had to put all the Halloween decoration boxes away and then move EVERYTHING from one side of the basement to the other.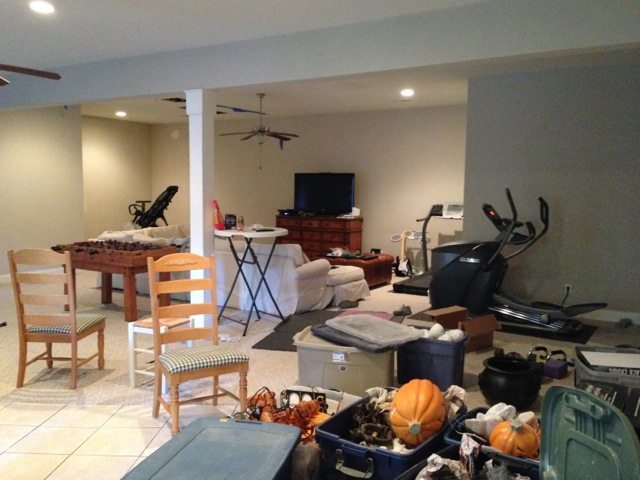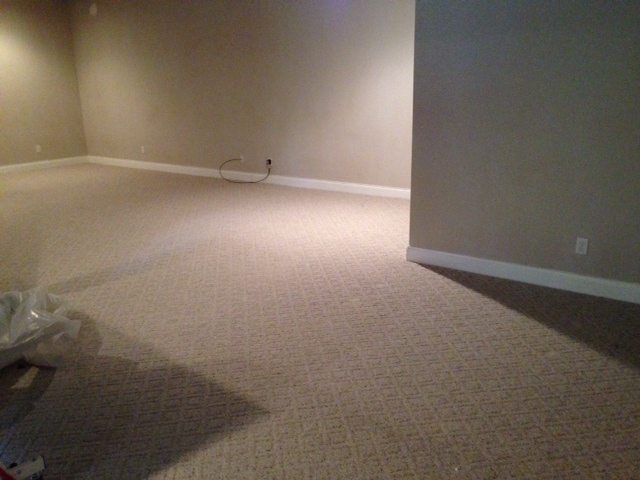 So this could happen!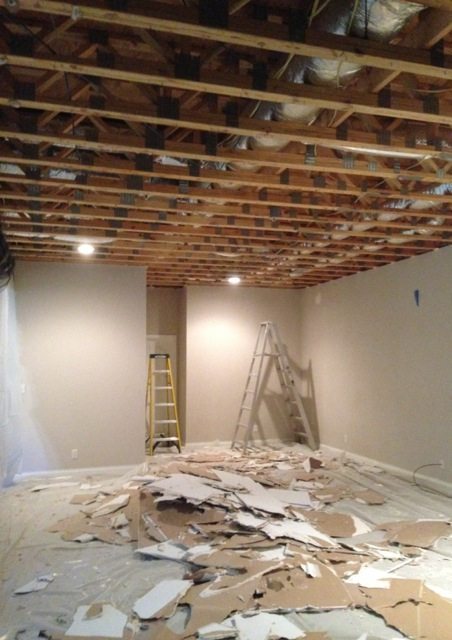 Uhmmmm…  yeah!
I hired this out.  The crew of two men completely sealed off this half of the basement and covered the floor with heavy plastic and took it all down.  Then they cleaned it all up!  It was a pretty awesome experience compared to some of my other "hiring it out" jobs.  They showed up on time, GOT IT DONE faster than expected and were quite pleasant as well.  I swear that NEVER happens but I think I'm on to something with this company, First Place Finish, inc.   Wonder why…perhaps it's because it's a woman owned business.  Maybe.  Just a thought.  No offense to the male construction population — and it was two men that did the work.  Ha!
Trouble is we're going to have to do the other half before the kitchen remodel can happen because only half the kitchen is above the half of the basement that we de-ceilinged.
Awesome!  But oh well.  It's only drywall, after all!