Since we got the porch installed, the side entrance has been great for bringing in groceries and taking out the trash.  Yep, it's been great!  Except for…
all the mulch, leaves and dirt we've been tracking in
the recycling has basically just been piling up and spilling over
and the garden hose ends up in a pile and the trash container and keeps getting tangled in the wheels when we take it up to the curb.
So except for those minor things, the side entrance has been wonderful!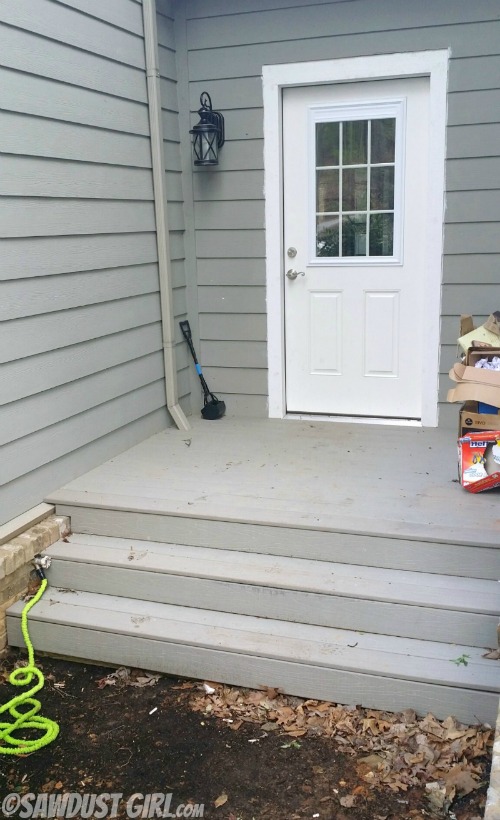 Ok, so I needed to address a few things to make it really work for us and live up to it's full potential.  Wes installed some concrete pavers which helped tremendously then it was up to me to get a handle on the recycling and garden hose situation.
I went out and found a garden hose that blended in with my porch and house and I'm using a Scotch Garage Organizer to hang it behind the garbage container.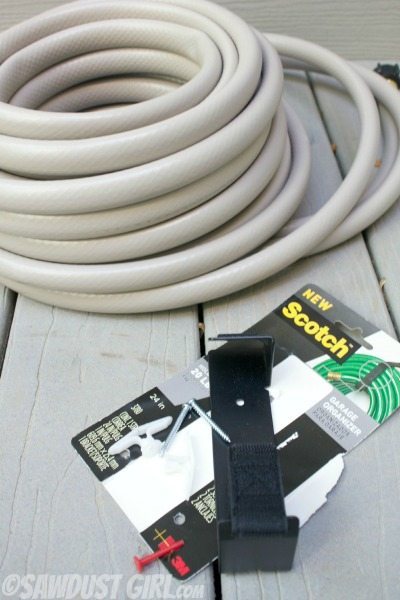 It was as easy to install as it looks.  The steel bracket has two holes for mounting screws with anchors to use if you are not going to hit a stud.  I selected the portion of my wall that was backed by solid wood so I drove the screws directly into the wood.
I marked the location of the holes and predrilled for my screws and then screwed them in.   Finished that in less than 5 minutes.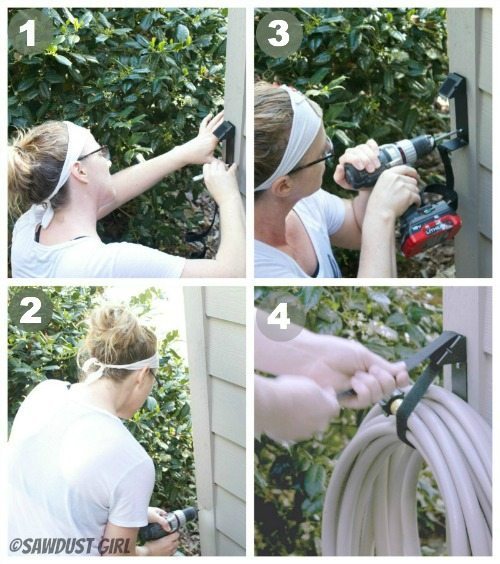 The heavy duty bracket is steel construction with a hook and loop (like velcro – but stronger) strap and will hold up to 20 pounds.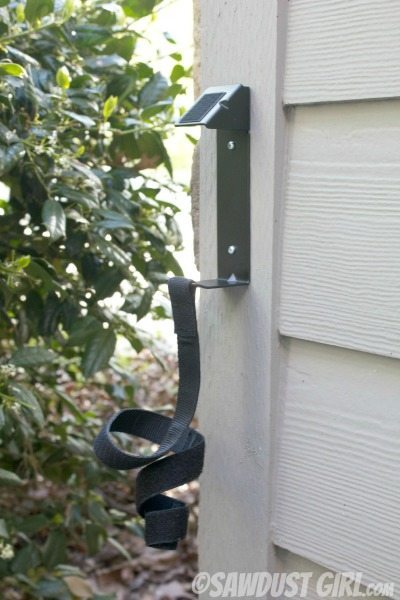 Seriously – so – much –  better!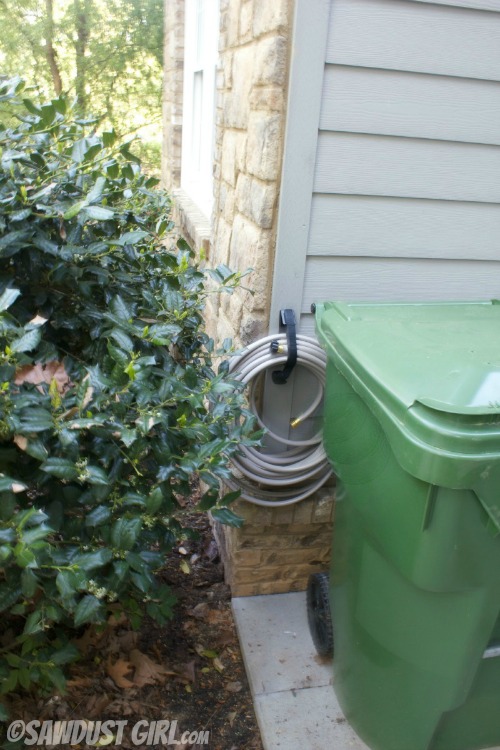 Ok, now for that recycling.  Remember those X-leg benches I built? (Free plans here)  I put one here on the porch and found some storage bins that fit underneath — that are the exact color of my house.  You don't even see them, do you?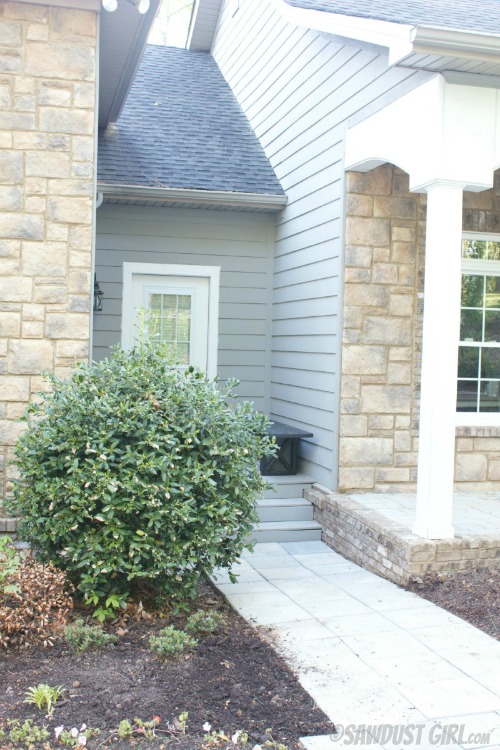 Boom!  The lids are black but so is my bench so they almost disappear under my bench.  Now we put all our recycling into the bins and take the bins to the recycling center at the end of the week.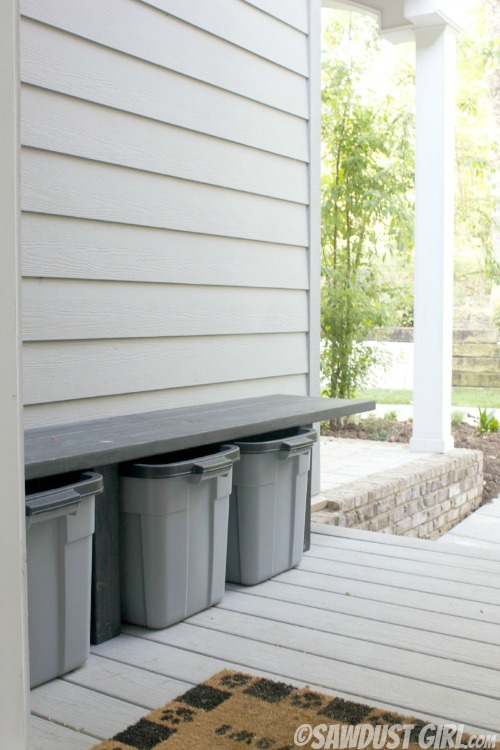 No more messy porch and no more neon garden hose strewn about the walkway and tangling up in garbage can wheels.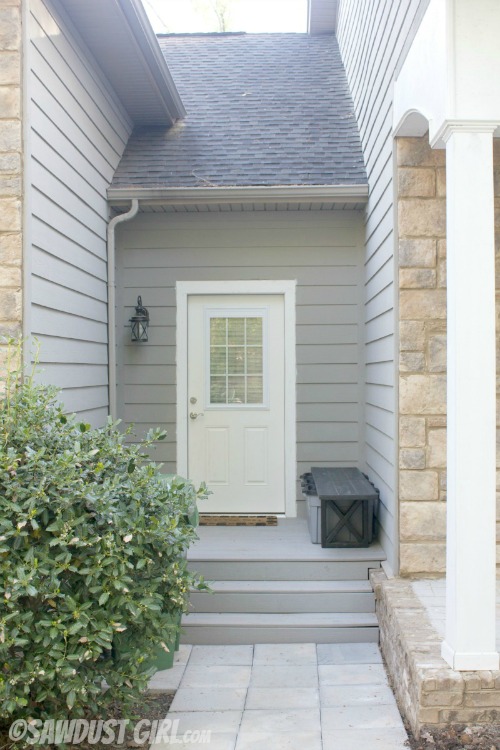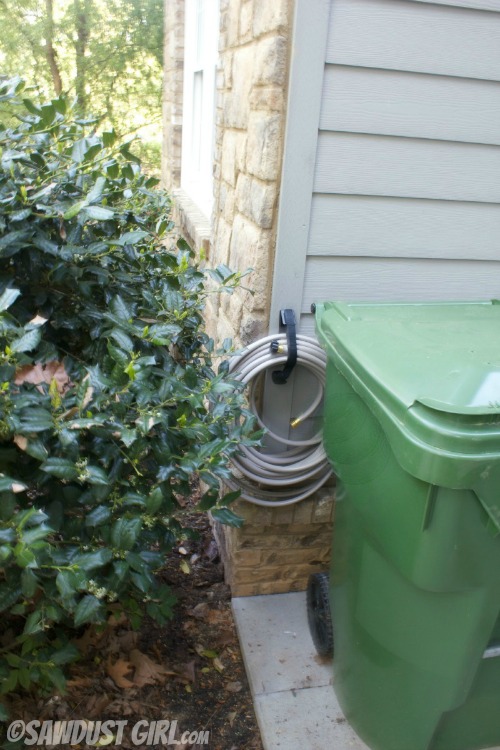 Not to mention no more leaves, dirt and mulch getting tracked into the house since Wes installed our little walkway.  Things are coming together!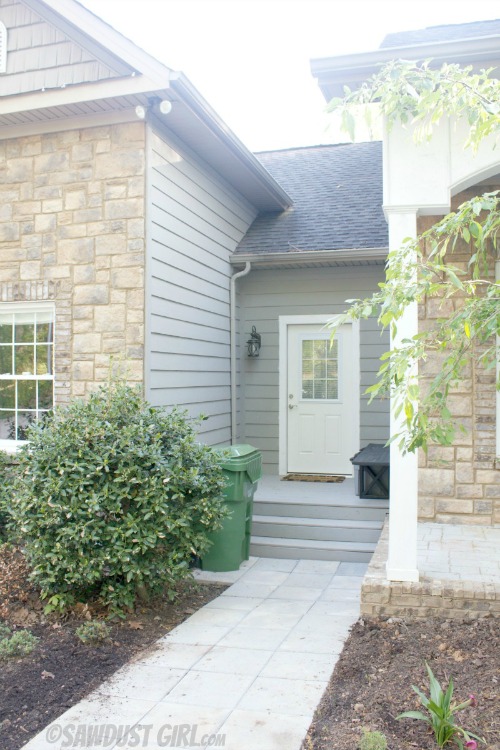 View the entire line of Scotch® mounting and fastener products.