We let Madison move down into the guest bedroom in the basement because it is much larger than her old room. I drew up woodworking plans for this DIY industrial platform Bed to build for her new room. We love the industrial look with the metal casters. The mobility of the bed frame make it easy to redecorate you room as often as you like.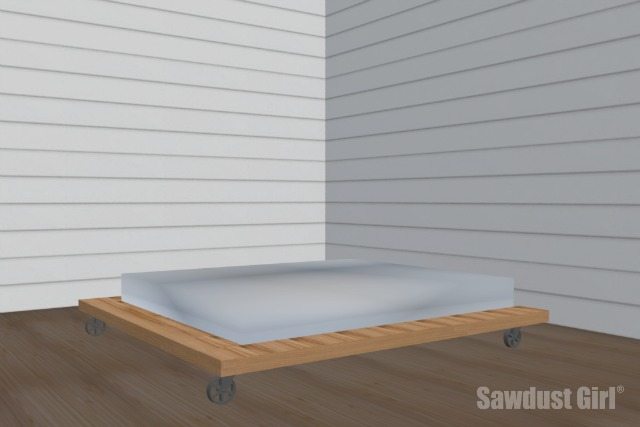 Industrial Platform Bed Woodworking Plans
This plan is for a Cal King mattress.  The mattress will sit slightly inside the platform.  Adjust plan according to your mattress size.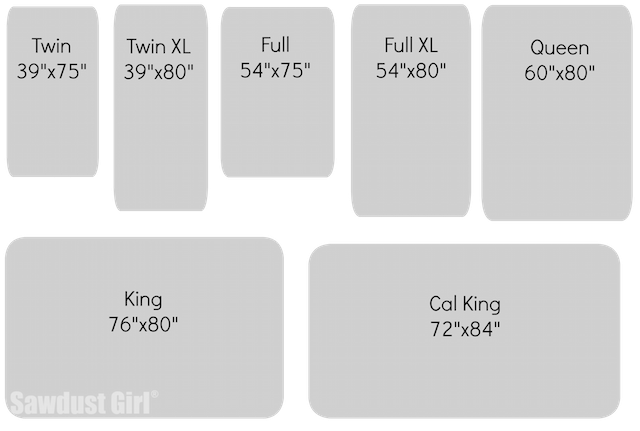 Materials for Cal King platform bed:
Three –  8′ 2×12

cut down to: 82″, 82″ and 91″

Three –  8′ 2×10

cut one of these down to 72″

One –  82″' 2×6
One –  91″ 2×3 (you might have to cut down a 2×4)
One – 72″ 2×3
One – 82″ 1×2
26  – 3/4″ slats sized at 3 1/2″ x 35 1/4″
Four – 8″ Casters
Fasteners (Pick what works for you)

2 1/2″ pocket screws
mortise and tenons (loose tenons)
dowels
Step 1 – base/slat supports
Use your preferred method for fastening (pocket holes, dowels, mortise and tenon, etc.)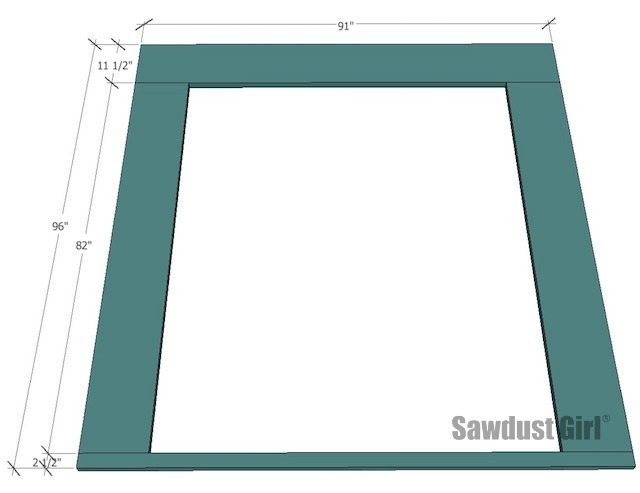 Step 2 – platform
Attach the 2×10 stock on top of the 2×12, making sure the edges are flush on the outside.

Use glue, clamps, nails or heavy weights to attach these two layers of wood.

There will be an overhang of the base layer which will support your slats.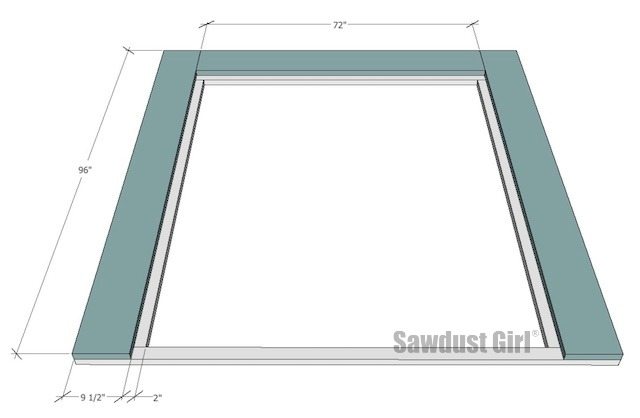 Step 3 – Center slat support
Attach your center 2×6 support.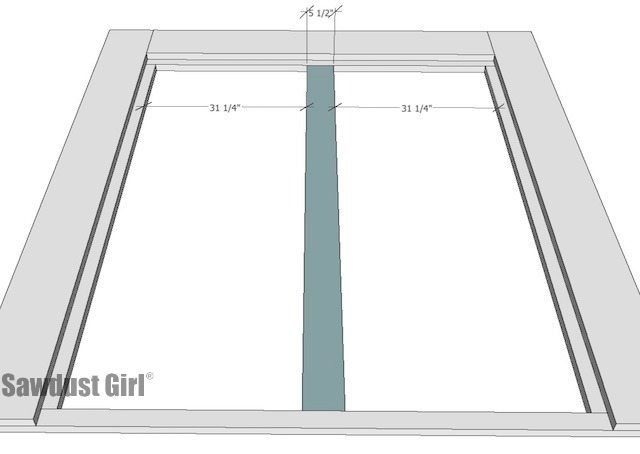 Step 4 – slat divider
Attach 3/4″ slat divider in the center of the center slat support. Use glue and nails.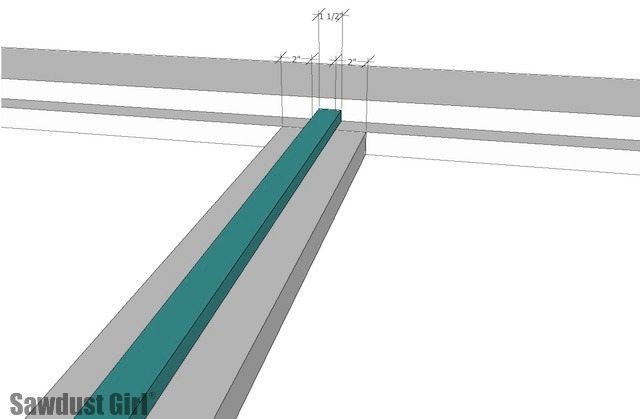 Step 5 – Attach "bedhead"  🙂
attach your 72″ 2×3 to the base layer at the head of the bed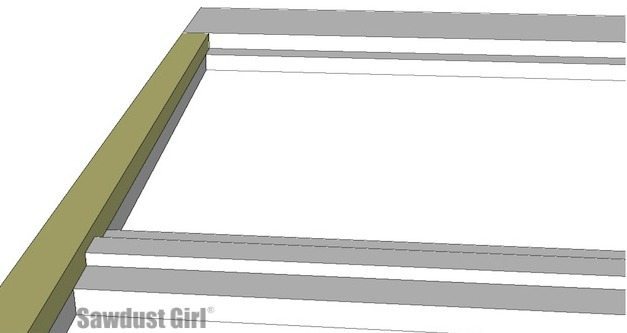 Step 6 – casters
Install the casters.  These suckers can be expensive!  So shop around.  I shopped until my eyes were blurry and this is what I found:

Step 7 – slats
Set your slats into place, evenly spaced.
Secure each one with a screw in each end.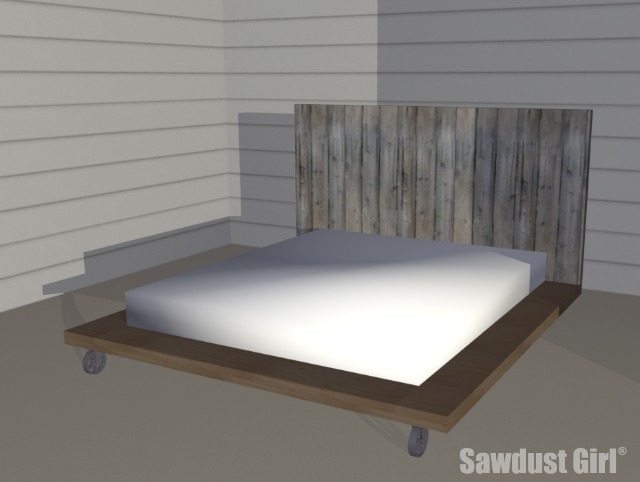 You might also like these free bed plans.