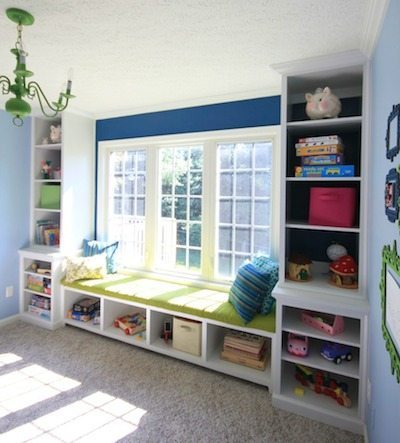 This is the first plan in the Robin Collection.  In Robin's room, this bench is built-in between two bookcases but you could build this plan as a stand along storage bench.  Robin's bench sat over an air vent so they had to direct the air flow out through the toe kick.  You can read Robin's Sawdust Diaries to see how they did that.
Built-in Window Seat

Materials:
1/4″ backer material (beadboard, plywood or masonite)
1 3/4″ wood screws
wood glue
Kreg jig and 1 1/4″ pocket hole screws
1×2 and 1×3 poplar for faceframe
2 sheets 3/4″ plywood cut as shown below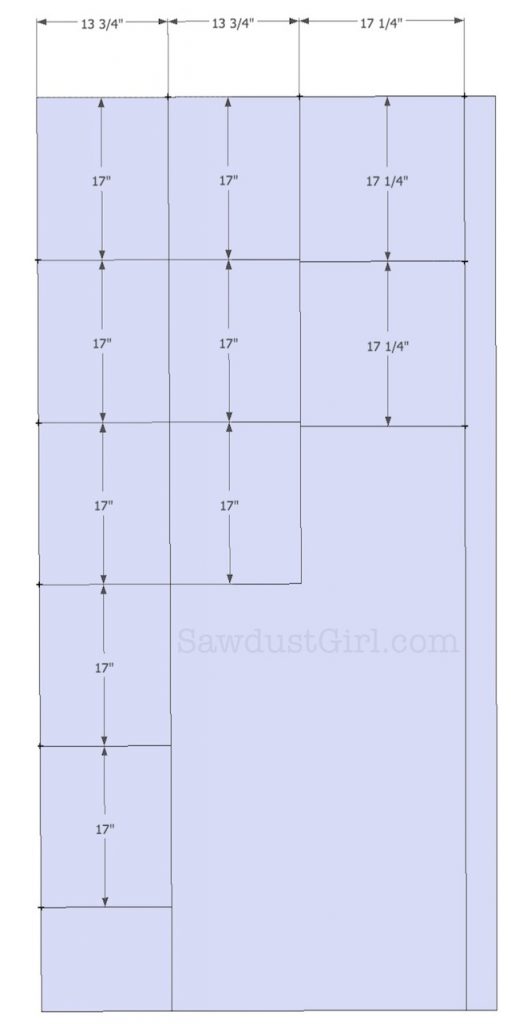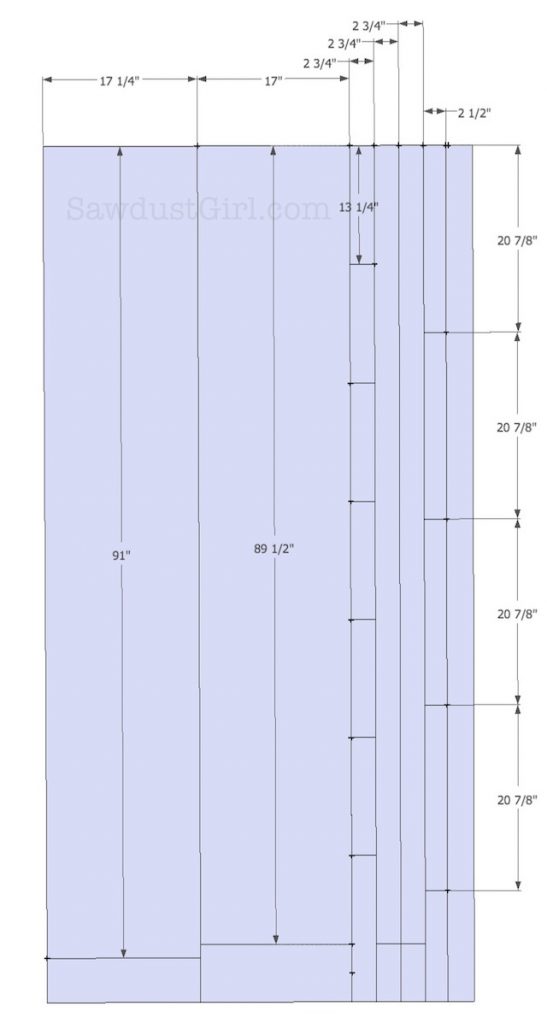 Step1:  Attach Sides and Dividers
Drive wood screws up through bottom into sides and dividers.
Make sure they countersink

Step2:  Attach Top
Sides of top should extend 3/4″ on sides and 1/4″ on back.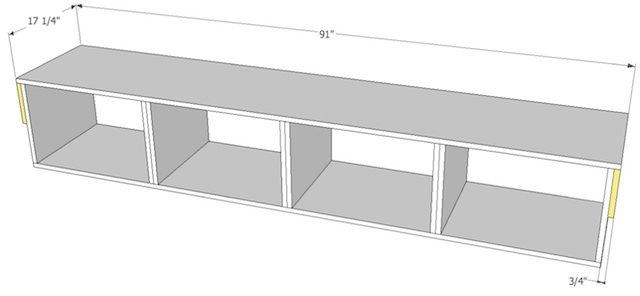 Step 3:  Attach Back Cleats
Use pocket hole screws to attach flush with back of sides and dividers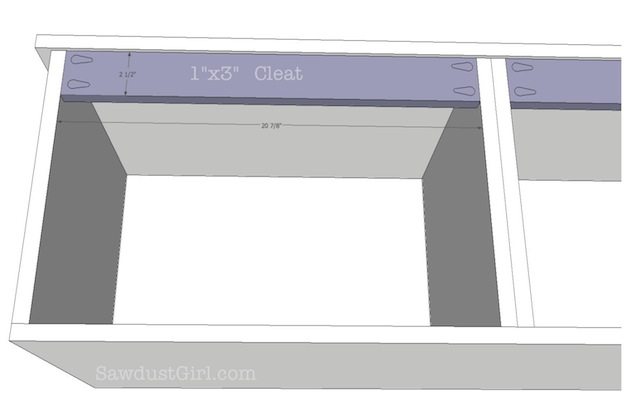 Step 4:  Attach Sides
Sides should be flush on front to dividers and extend 1/4″ on back.
Use wood glue and brad nails to secure.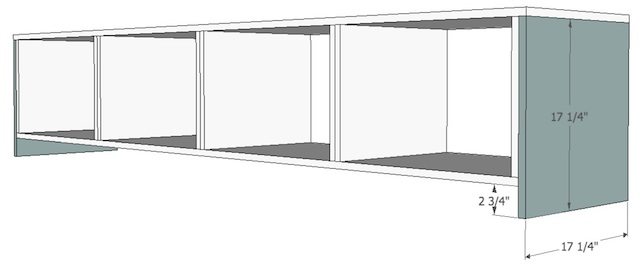 Step 5:  Build and Attach Faceframe
Faceframe is built of 1×2 except for the bottom plate which is 1×4.

Step 6:  Build and Attach Base
Build base out of 3/4″ plywood strips.
Use scrap of wood to space all dividers evenly.
Attach to bench by driving screws through sides of base into sides of bench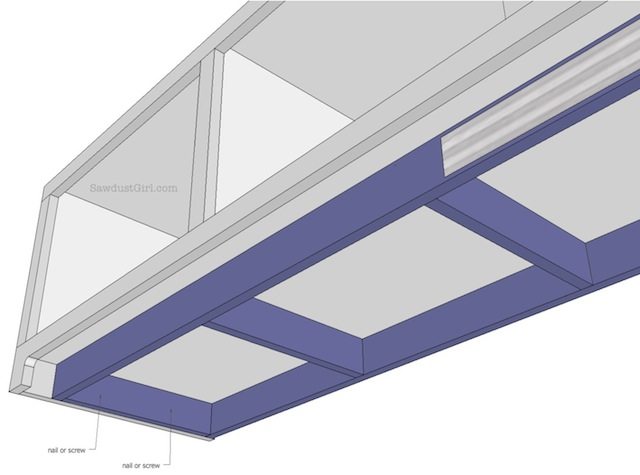 Step 7:  Attach Back
Back should sit into recess created by sides and top.
Secure with nails or staples

Finish and enjoy!

Refer to Cabinet Making 101 posts for tips, tricks and techniques.
Related Posts