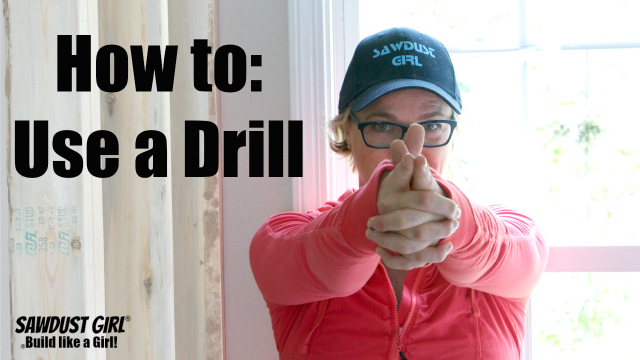 Hi guys!  If you are a fan of my quirky videos, make sure to subscribe to my NEW YouTube Channel!
This weeks DIY Skills video covers how to use the most used tool in the shop, the Drill/Driver.   Most of you may already know how to use a drill…or think you do.  😉  You might learn something new.
This video was lost.  Sorry
I'm sharing DIY Skills videos every Friday and a House Progress video every Monday.  I'll throw in random Vlogs and Projects as well whenever I get the chance.
My blog posts will continue as usual.  The videos are just an extra dose of …Sawdust.  😀