Most builders don't spend money on trim around doors and windows.  They might splurge on crown molding or tall baseboards but typically just put in common, inexpensive door and window casings.  Without removing anything or doing any demo, it's easy to create custom trim molding by adding a second moulding next to the existing one.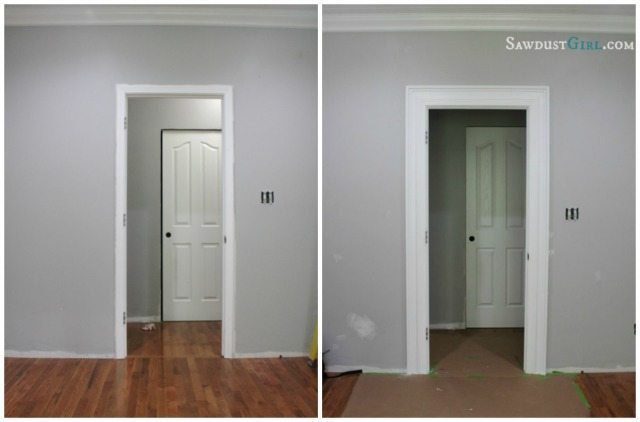 How to create awesome door and window trim molding by layering
Case in point: my office, had blah trim molding around the window and doors. blah~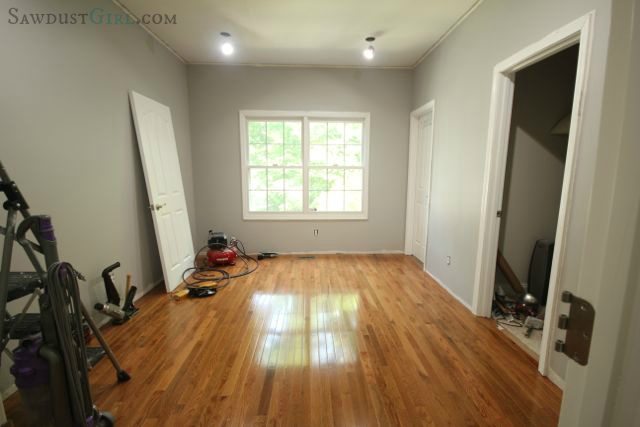 I like this SO much better.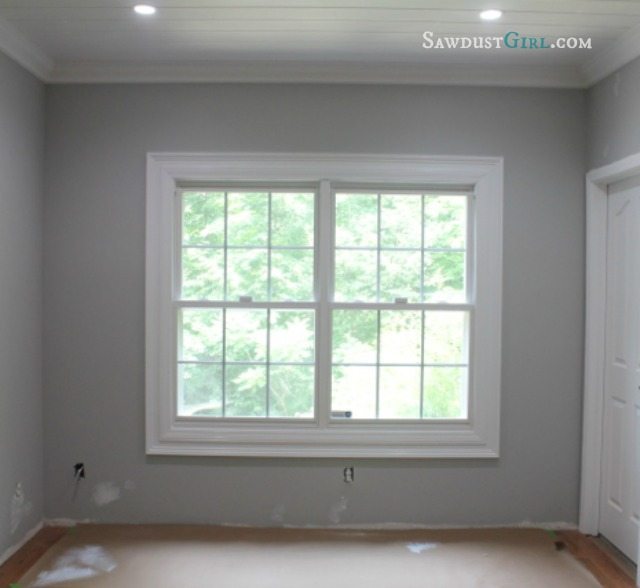 I added the second layer of molding outside the existing one, following the existing joint method of simple mitered corners.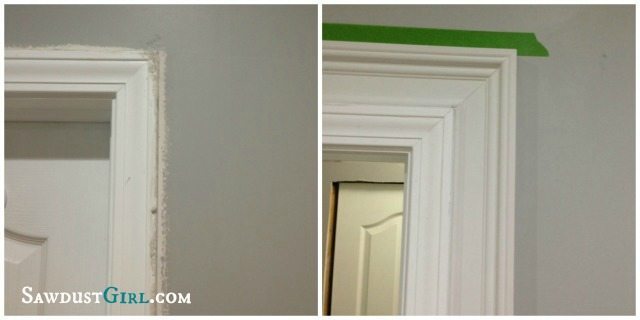 I chose a molding that would work well with my existing trim. What I looked for:
I wanted a molding that was slightly wider than my existing trim on the inside and got thicker towards the outside.
I wanted a rounded inside edge so the seam where the two moldings came together would look like part of the pattern and it would look like one big, wide, bulky piece of trim once it was all painted.
Once painted, you wouldn't know it was two pieces if you didn't know it.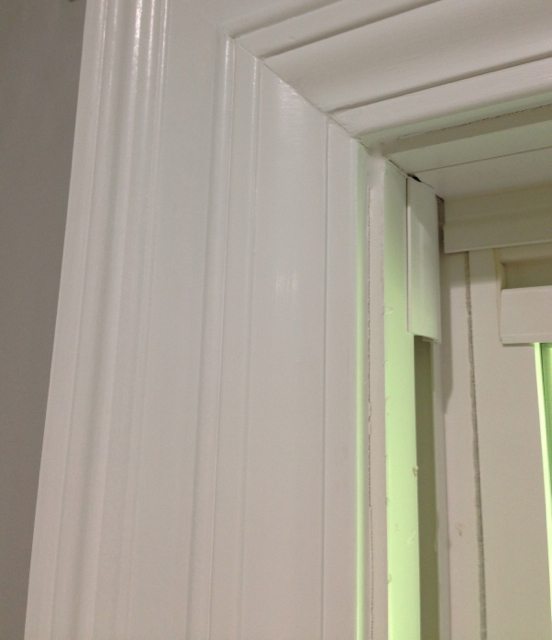 It just looks like one big, beautiful, bulky, expensive door casing which is a step up from the cookie cutter trim molding that was there before.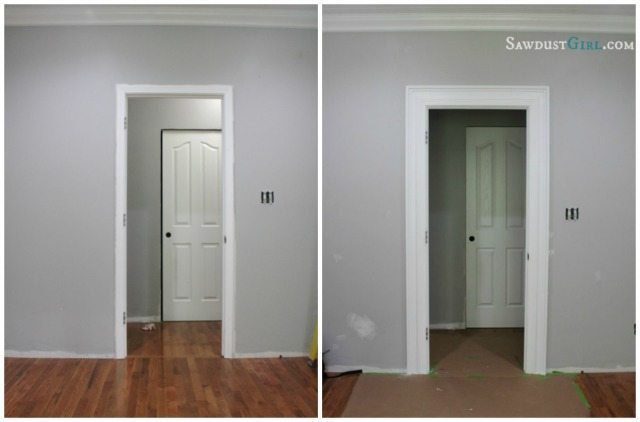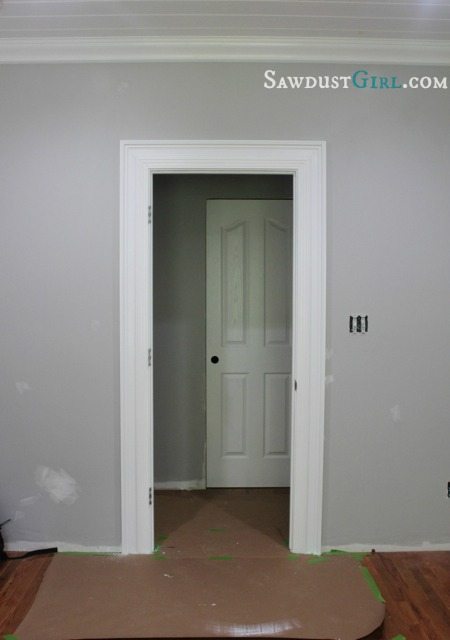 *I purchased my trim molding from a local lumber yard, Anderson Lumber. They had a TON of moulding options for really reasonable prices.
*Trim paint: Sherwin Williams – out of the can white (acrylic latex- ProClassic – semi gloss)
*Office wall color: Sherwin Williams- Light French Grey