Working with clients has made me realize that there are a ton of little tidbits of information I could share.  Nothing earth-shattering, just little gems of knowledge to arm you with before you take on your next building project.   Things like:
How much glue is enough?
Wood glue is strong but you've got to cover the wood for it to work properly.  If you only partially cover the wood, your joint won't be as strong as it could be — or should be.
NOT enough glue here.

Just the right amount of glue here!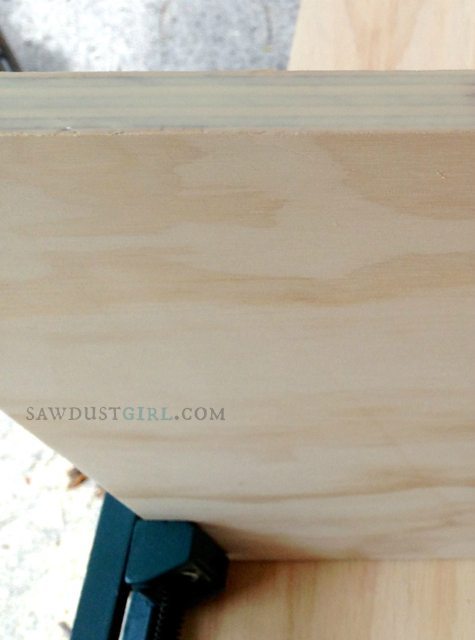 The wood surface that is being glued up should be completely covered with glue.  Smear some more on there…go ahead get dirty.  It's just glue.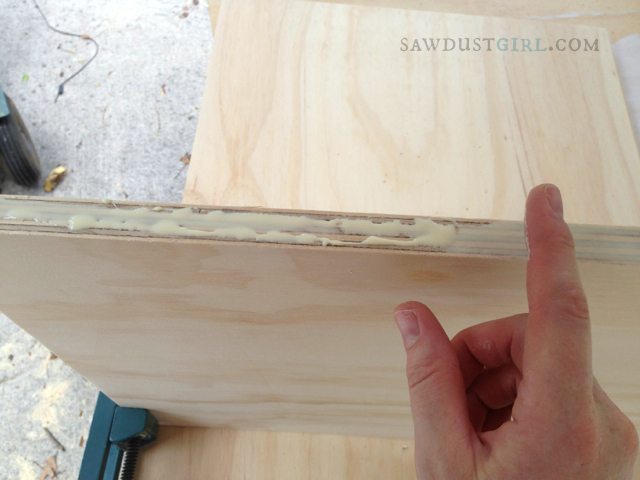 I often apply glue with my finger.  I just make sure to keep a wet rag around so I can wipe it off before I handle the wood so I don't end up with glue fingerprints all over my cabinet.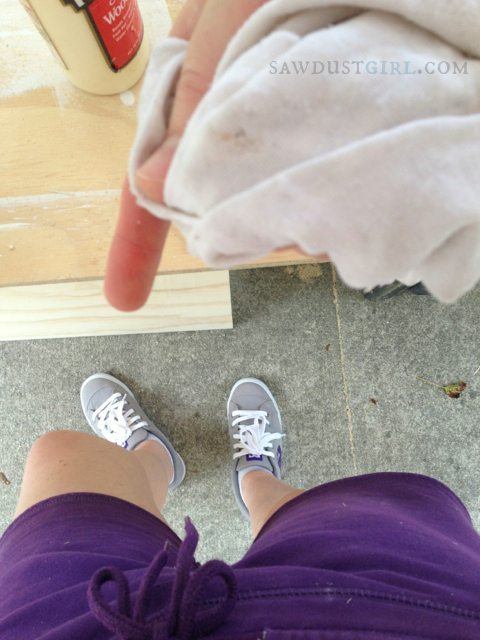 When you screw the pieces together, it's a good sign to see a little glue squeeze out .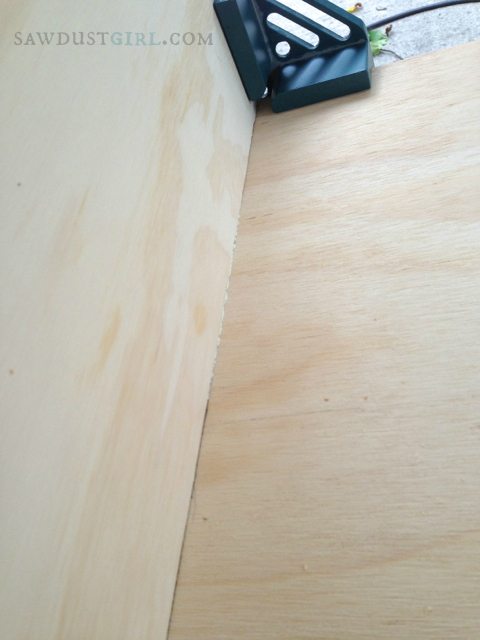 You can clean up the glue squeezeout with a scraper after it's set up a little.  Or wipe it with a damp cloth.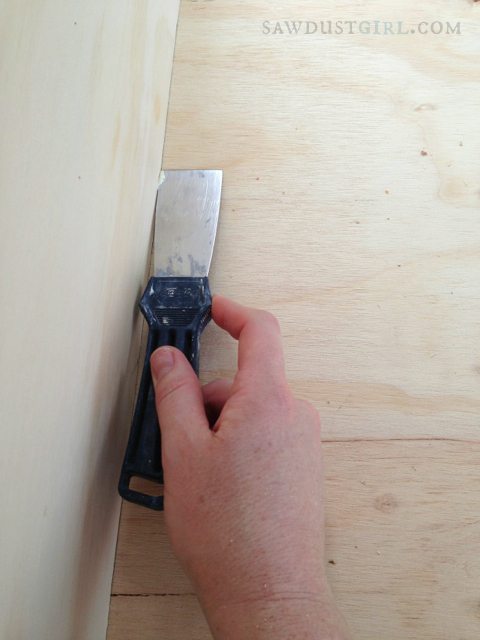 Then carry on with your awesome project!
Other helpful glue posts: